Auto-Detecting Sales-Opportunity Contacts With AI
Written by Pete McChrystal, Accent Technologies

Published in

Demanding Views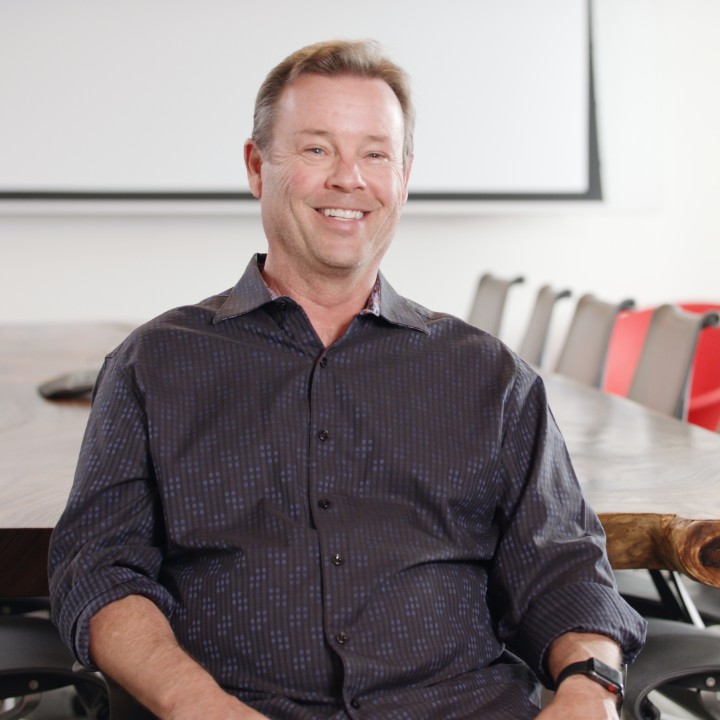 How would you like to see a plethora of buyers lurking around each opportunity in your sales pipeline? I mean all the buyers, including those that don't directly engage, but show some level of interest. The ones that don't expose themselves. Buyers who are included in email threads and meetings, but haven't been added to the CRM by sales reps. Or what about buyers that are exploring your website and looking at your solution, but aren't included in sales' emails or meetings?
Would that be valuable? You bet it would. Because you can target these "ghost buyers" with messaging that keeps your company and solution top-of-mind as they pursue their buying decision (i.e: digital ads, email campaigns, social, etc.). In addition, you could arm your sales team with insight into the level of interest each buying team is showing.
The tech is now available to detect these buyers. Artificial Intelligence [AI] can auto-detect buyers in the sales process and provide valuable clues about their intent. Let's explore this new breakthrough and see how to leverage it.
Backing Up For Just A Minute…
Gaining additional lead contacts for a target account is valuable to any marketing team engaging in an ABM program. Any news here? No.
Detecting additional contacts in an active opportunity is a much better story and is more valuable to both marketing and sales because the buying team is already interested. They're talking to the sales team and they're warmed up. In the buying journey, they're aware they have a problem and are actively looking for someone to help fix it. So, it's a great time to help sales win the deal by providing additional information about the true buying team and their intent.
Here's a graphic that helps illustrate the situation: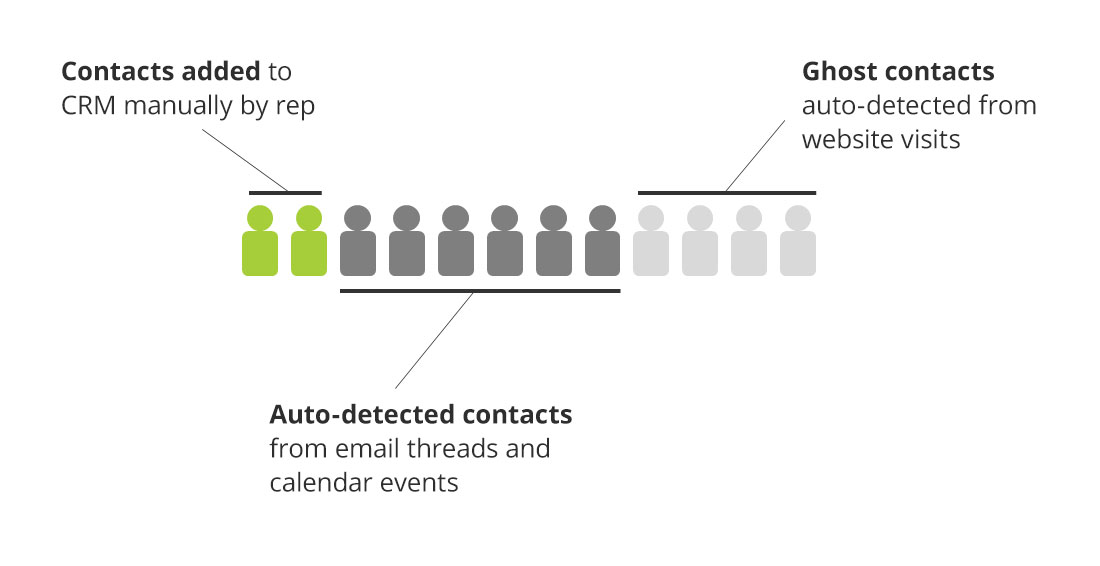 AI sorts through all the email and calendar events and carefully maps buyers to the right opportunity, called auto-detected buyers. The AI looks through the website visit data and identifies buyers from the same organization that are looking at the website. With the right bridge data, AI can identify the title and role of the ghost buyers. Then, sales identifies a more complete picture of the buying situation and can assess buying intent more accurately.
Sales can use the auto-detected ghost buyers as additional entry points to improve the selling situation. Care should be taken not to appear as "going around" the key contacts, which can sometimes backfire. But, when deals stall or when the right-level buyers are not directly engaging, opening a new door with another buyer showing interest can be invaluable.
In addition, marketing can directly help the situation by surrounding the auto-detected ghost buyers with display ads that improve awareness and reinforce the selling company's brand and offering. This increases marketing's impact during the selling cycle. Instead of just making content available to sales and hoping for the best, they can get directly involved in the sale and affect the deal outcome. Joint participation during the sales cycle helps better align marketing and sales teams to closely cooperate on winning deals together.
In summary, AI for sales and marketing is really starting to deliver practical and significant benefits. Auto-detecting buyer contacts in the sales process is a great example. Very few reps do a good job entering all the engaged contacts into the CRM during a deal cycle. Leveraging AI to help reps dig out all the contacts in emails and calendars — and detect lurking buyers — makes for a great human-machine partnership.
---
Pete McChrystal is an accomplished software executive with over 15 years of experience in the SaaS industry. Founder and CEO of Accent Technologies, Pete's vision for sales enablement has led Accent Technologies to become the global leader in sales enablement technology. Under Pete's leadership, Accent has acquired many large cap clients, such as Goldman Sachs, UBS, WebMD, Lockheed, Siemens, McKesson, DHL, Bank of New York, Trip Advisor, William Blair, AMD, Goodyear and Analog Devices among many others. Pete is also a former infantry officer and graduate of the U.S. Military Academy at West Point.