How Data Creates Harmony Between Sales and Marketing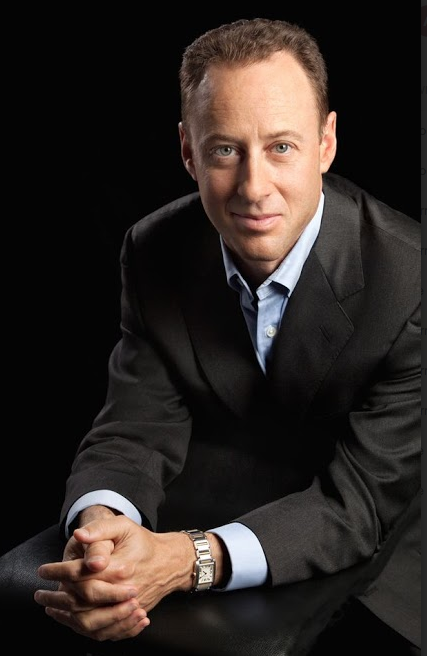 B2B marketers are flocking to the account-based marketing (ABM) trend, attempting to focus only on their best prospects and the goal of moving them more smoothly and quickly through their purchasing journey. But there are problems.
A major challenge is aligning all their ABM efforts with other campaigns and sales activities. Even in the best-run organizations, sales and marketing aren't always synced up with regard to reaching out to the same prospect with the right message, at the right time. It's nobody's fault: When marketers have to buy display directly from niche publishers and "sales-ready leads" from database providers, while the sales team is following up with trade show leads in the CRM, it's challenging (if not impossible) to pull everything together. This may result in a disjointed customer experience that fails to convert and breeds friction between the sales and marketing teams.
Data Can Align Channels; DMPs Can Help
Data can change that. Data from first-, second- and third-party sources can align all the channels, so that campaigns are broadcast "in stereo." Telemarketers can follow up on the leads that have engaged with digital campaigns (which have surfaced to in-market decision makers) and deliver genuinely sales-ready leads to business development managers, who can carry the opportunity through to closing.
With access to the right data, marketing and sales can deliver consistent experiences to prospects, creating those seamless experiences that convert. However, that's not always as easy as it should be. Many marketing organizations invest in Data Management Platforms (DMPs) to ensure that data flows seamlessly through the marketing stack, from the CRM through the demand-side platform. In theory, the DMP should coordinate and push targeted data segments across all channels, including email, display advertising, and even content recommendations on the corporate website. What marketers are unfortunately discovering is that the data doesn't flow so much as it drips, and that hands-on work and workarounds are required to pull the data through.
Part of the reason for this is that most marketing tools are developed to address a single purpose or a single channel. There are few, if any, true multi-channel marketing tools. Data is similarly disjointed: data for programmatic advertising is anonymous cookie data. Email marketing data is personally identifiable. It's a difficult task to safely and anonymously marry the two data sets. To date, there has never been a unified data set that's been predictive enough to really use, but that is what is actually needed. A channel-agnostic, predictive, robust data set that can be used across channels could actually unify all these tactics, from the call center through digital ABM and straight through to direct sales contact. If marketers bolster their own valuable first-party data with available second- and third-party data, they can achieve scale and reach larger B2B audiences, gaining the insights they require.
Success Relies on an Organizational Approach
Data, however, can't help an organization that is not committed. To truly align sales and marketing for successful account-based marketing, there first has to be an organizational approach. Business leaders need to draw a line in the sand and commit to targeting those key 100-500 companies, and then commit to organizing their sales and marketing teams against those activities to drive revenue. Technology — and the data to fuel it — come after the fact, to support the organization and those goals. Furthermore, it's up to the team itself to decide what defines a "sales-ready" or "marketing qualified" lead. The KPIs for every organization will be different, and no out-of-the-box technology can or should tell sales when it's the right time to reach out to a lead. Communication — clear and frequent — is one of the keys to ensuring that sales and marketing stay aligned. It may seem obvious and simple, but communication to ensure all teams are working towards the same goal (and that all tactics are in support of the ABM strategy) is that silver bullet that keeps teams aligned.
As B2B marketing evolves from targeting individuals to actually targeting companies and individuals at those companies, it's clear that account-based marketing is the way forward. Many organizations are already embracing this, but most can dramatically improve their efforts by leveraging second- and third-party data. While there's some work to do, and many marketers are slow to adopt an ABM approach, the benefits will absolutely outweigh any risk, and all the hard work will pay off. Fueled by data, and with a strong organizational approach, businesses can achieve results beyond anything previously possible in B2B marketing.
---
Erik Matlick guides corporate strategy and vision at Bombora, bringing more than 15 years in founding, board and executive management experience. As an online performance marketing pioneer, Erik's strategic insight from the data analytics media operations, ad serving technology and sales/marketing arena are the driving force behind what makes Bombora unique.