How To Capture Customers At Their Peak Of Interest
Written by Lauren Mead, Chief Marketing Officer, TimeTrade

Published in

Demanding Views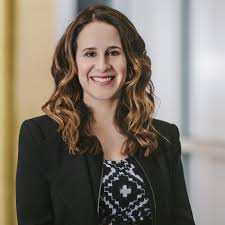 Too often, a prospective customer visits a company's website outside of normal business hours. Whether it's early morning, late evening, over the weekend or on a holiday, businesses hear from prospective customers when there's no one available to speak with them. And what do we do with these prospects who have self-identified themselves as good leads and are at their peak of interest? We typically ask them to wait until we are able to get back to them.
The problem with that is the lag time between when a prospect visits your website or reads an email marketing pitch and when you set up a time for a follow-up call or meeting. That can create a steep drop-off from the initial lead to conversation. In fact, research has shown that every hour and day that goes by, the lead gets colder and the odds of converting that lead to a sale grows smaller. Some research suggests that if you don't follow up with web leads within five minutes, you're nine times less likely to convert them.
Once you are able to follow-up, sales reps spend a huge amount of time calling, chasing and waiting just to get that person on the phone. If you've spent any time working in B2B sales, you know how frustrating it can be to try to track down potential customers. By the time the salesperson and prospect finally connect, her interest may have dwindled or, worse, be long gone. No business can rely on the prospect having the same level of enthusiasm in the future as at that peak moment. Not to mention the impact this has on the prospect's first experience working with your company.
Handing Control To Prospects
It would better for all involved if the annoying back-and-forth messaging and other delays that can turn a once-hot prospect into a competitor's newest customer were eliminated.
As such, while seemingly counterintuitive, it makes better business sense to give prospects more control over the sales process, especially that first conversation. Putting prospects in charge of scheduling meetings by allowing them to suggest times convenient for them results in fewer "no shows." And by enabling them to set up instantly confirmed calls or meetings with the right person, you will spend less time trying to connect with prospects and more time meeting with them.
But what if you aren't able to get prospects to immediately set up the meeting?
In such cases, ensure that you have a compelling call to action that will inform, educate or answer their questions even when you can't be immediately available. When selecting content, take their perspective and consider whether you'd take action to obtain that information. Then test it.
Beyond this, you should help sales prioritize who to call. Using different call to actions and approaches such as lead scoring can help ensure sales follows up with the hottest leads first, and more often, to increase the likelihood of conversion.
And finally, define clear service level agreements (SLAs)—first with sales, which must deliver on the promise, and with prospects, so they have clear expectations. Even without appointment scheduling, for example, you could let them know to expect to hear back from you within 24 hours. Even better, offer them a committed time to meet at the initial time of inquiry.
Because we live in a 24-7-365, "always on" world, sales organizations face steep hurdles connecting with a prospect at the right time. But how you respond makes a huge difference in the customer's experience and ultimately your chance of closing the deal.
---
Lauren Mead is CMO at TimeTrade, the leading provider of appointment-driven personalization. She is responsible for TimeTrade's marketing strategy and execution, including branding, messaging, demand generation, digital and product marketing, and public relations.