Aprimo Unveils SaaS Version Of DAM Solution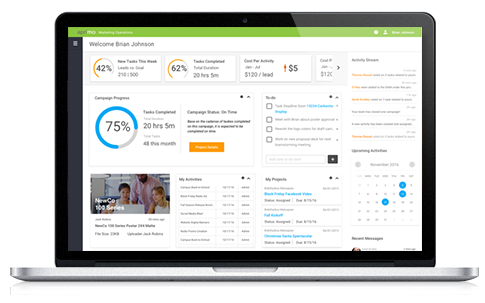 Aprimo, a marketing operations and digital asset management (DAM) technology provider, announced it has launched a Software as a Service (SaaS) version of its DAM software. The SaaS-based version enables users to implement the solution faster and scale their content database equal to the company's business growth.
Other features of the SaaS offering include:
Easier integration into a company's current tech stack via Aprimo's Integration Framework;
Enhanced workflow management resulting from combining Aprimo Digital Asset Management with the company's Marketing Productivity capabilities;
Continuous access to the latest platform enhancements with new functionality releasing automatically and in a timely cadence; and
Cloud security and scalability backed by Microsoft Azure.
"Today's organizations compete on the customer experience they can provide. However, marketers are awash in oceans of content trying to deliver the right experience across the right channels," said John Stammen, CEO of Aprimo, in a statement. "With Aprimo, they now have a single cloud-based solution to manage the entire content lifecycle, plus the ability to seamlessly scale and flex in today's digital-first world."