MultiView Launches New B2B Marketing Insights Solution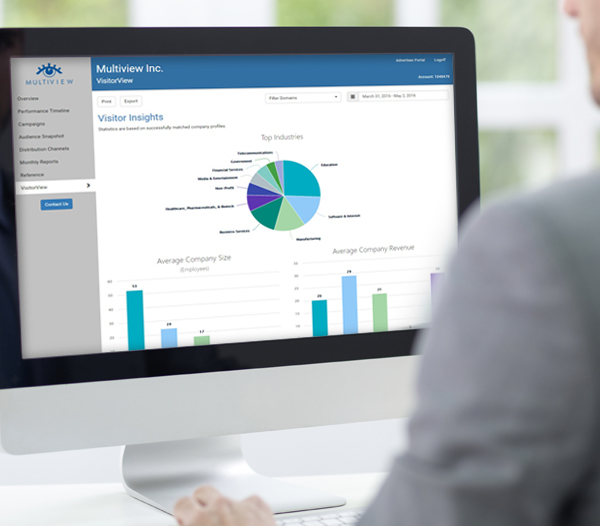 Digital marketing solutions provider MultiView has released VisitorView, a data analytics solution for B2B companies that was previously only available to MultiView programmatic advertising customers. The solution is designed to show what companies make up a company's traffic and activity to help them refine marketing strategies and tactics, as well as guide sales to interested prospects.
The solution enables users to capture unique IP addresses of visiting companies and matches them against MultiView's database to identify the company's name. VisitorView also features firmographic data, including company size, location, industry, revenue and contact information, while also providing insight into pages viewed and time spent.
"B2B marketers are depending on digital advertising to raise brand awareness and drive prospects to their websites, and it is a crucial part of the process for them to have a good understanding of the companies that have visited their website in order to follow-up quickly," said Steve Fullbright, COO of MultiView, in a statement. "VisitorView delivers new opportunities for alignment between marketing and sales departments by revealing the insights needed by both to prioritize and nurture the relationships with the companies that are engaged on their website, driving higher conversions and accelerating the sales cycle."