Proof Unveils Business Impact Analytics Solution For Marketing And Communications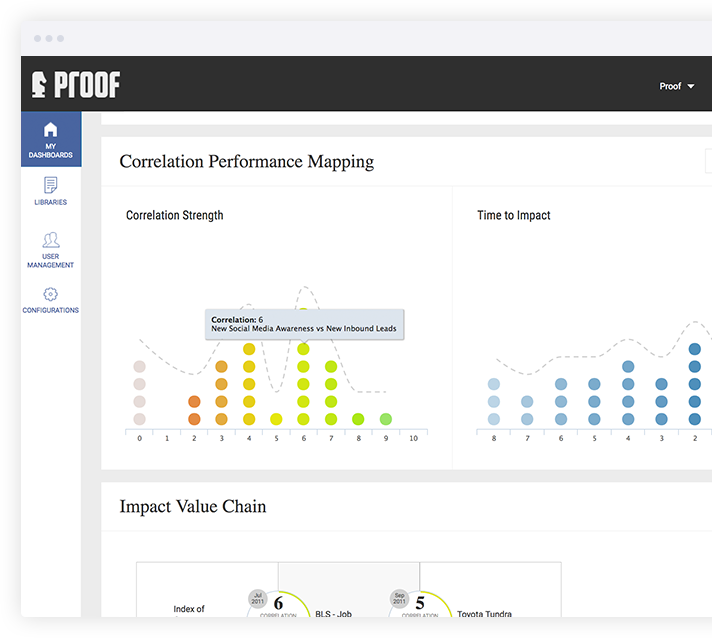 Proof, a NY-based marketing attribution startup, announced the launch of its first software platform, which it said will enable companies to analyze and understand the business impact of marketing initiatives.
The platform analyzes existing customer data from users' databases — such as financial, marketing automation, CRM, ABM solutions, advertising and more — to provide a contextualized view of how marketing investments are impacting a company's tactical, operational and business outcomes, according to Proof. The platform also can help marketers gauge time to ROI.
"Proof makes it easy to crunch your marketing and sales data along with other inputs across the business to reveal what's 'moving the needles' that everyone cares about, and how long it takes to move them," said Mark Stouse, Founder and CEO of Proof, in a statement. "Proof helps business and marketing leaders evaluate the business impact of their marketing investment in a meaningful, data-driven way that requires no data science expertise."