Affinity's Relationship Management Platform Aims To Expand Network Of Prospects, Accelerate Pipeline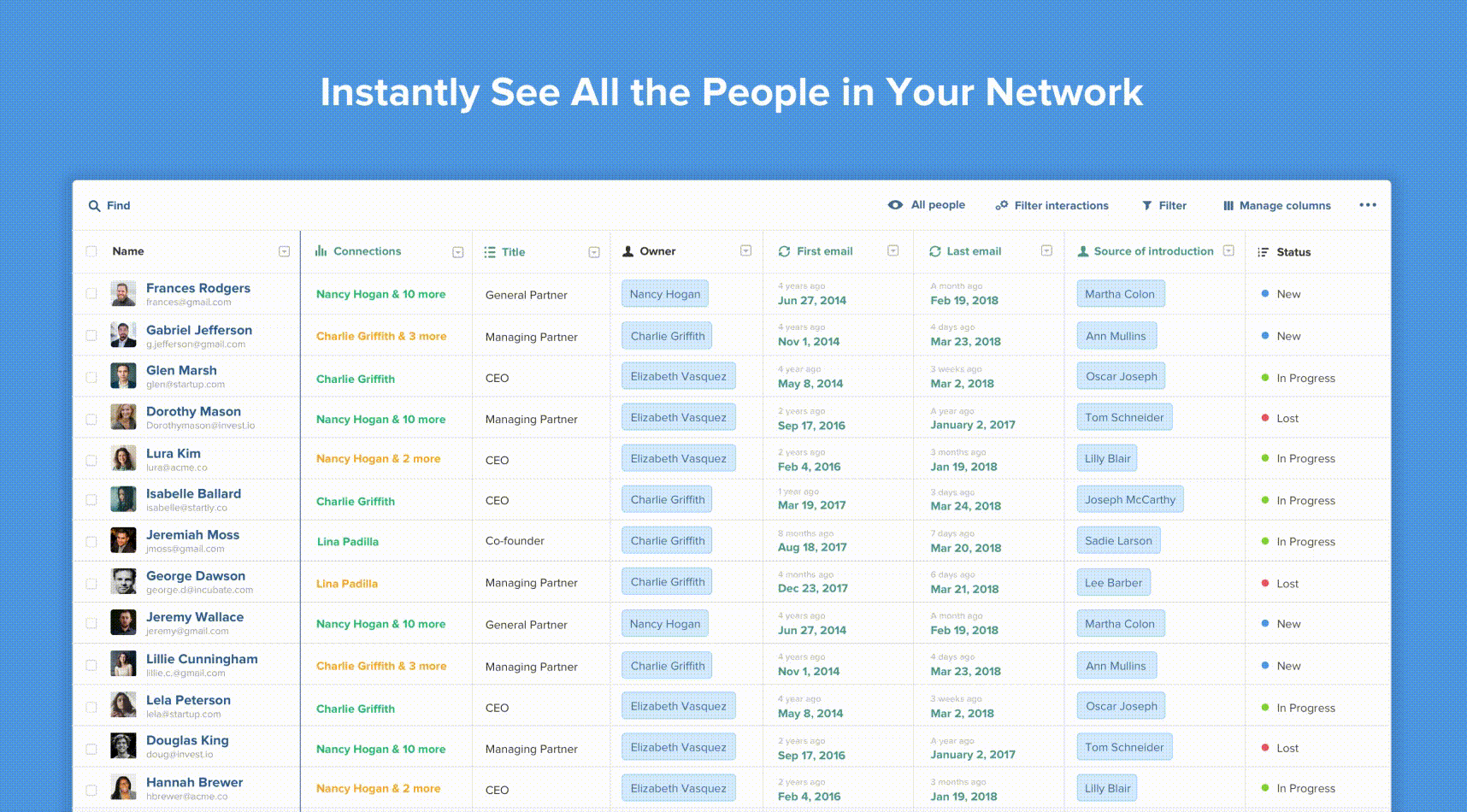 Affinity is a relationship intelligence platform designed to use machine learning and AI to create a virtual Rolodex of companies and contacts your team has interacted with. The platform is positioned to display the strength of those relationships, as well as recommend introductions to key decision makers to expand your network and accelerate pipeline.
FEATURES/FUNCTIONALITY
Affinity is designed to provide a robust suite of relationship management tools that can:
Map out your team's relationship graph: discover the entire Rolodex
Eliminate manual data entry: streamline and simplify contact management with automatic contact updates;
Effectively manage pipeline: keep track of meetings, managefollow-ups and receive instant updates related to your pipeline; and
Build a consistent brand: equip team members to align and not cross wires with full context of all external relationships.
TARGETED USERS
Affinity is designed for B2B marketing, sales and business development professionals.
COMPATIBILITY
The platform can act as a standalone CRM or work alongside other platforms. More information about integrations is available here.
DELIVERY/PRICING MODELS
Affinity is priced on a per-seat, per-month model based on business size.
CURRENT CLIENTS/USERS
Clients include Lightspeed, LinkedIn and more.
COMPETITIVE POSITIONING
Affinity aims to offer a comprehensive relationship intelligence platform that can help B2B businesses manage relationships with prospects that can lead to new introductions and referrals. It is positioned to display the strength of relationships by analyzing communication streams and augmenting data with pertinent insights.
CONTACT INFO
Affinity
650.449.7166
sales@affinity.co