Conversica's Artificial Intelligence For Lead Engagement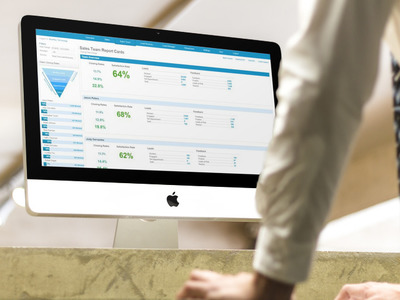 Conversica is an artificial intelligence (AI) solution designed to help marketing, inside sales and sales organizations engage prospects with the highest propensity to buy.
Features/Functions
The solution's artificial intelligence is positioned to initiate email conversations and analyze replies by automatically extracting information and interpreting the lead's intention and sentiment.
Conversica is designed to optimize email marketing, enhance lead management and prevent lost leads to maximize sales and revenue.
Compatibility
Conversica is compatible with Salesforce, Eloqua and Marketo.
Pricing
Click here to request a quote.
Competitive Positioning
The solution intends to identify high-value prospects among thousands of inbound leads. Using text analysis, Conversica can nurture leads throughout the buyer's journey with minimal human intervention.
While the solution can continuously engage prospects, the AI technology can also measure intention and sentiment to identify leads that are uninterested and remove them from further campaigns.
Contact Information
Conversica
950 Tower Lane, 12th Floor
Foster City, California 94404
888-778-1004
info@conversica.com