Written by Brian Anderson, Associate Editor
Published in Industry News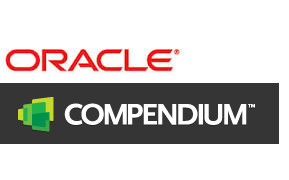 Oracle announced that it has closed a deal to acquire Compendium, a cloud-based content marketing vendor. Experts say the combination of Oracle Eloqua Marketing Cloud and Compendium highlights the rising prominence of content marketing and the need to automate content delivery across all channels.
"Oracle's acquisition of Compendium further solidifies their dedication to modern marketing and will complement their existing Eloqua marketing cloud nicely," noted Justin Lowe, VP of Marketing at Couch & Associates, in a statement to Demand Gen Report.
David M. Raab, Principal, Raab Associates, added: "This acquisition should clarify the role played by content marketing; which, at least in my opinion, is to help marketers first identify the topics they need to cover, and then create programs that deliver the content in various channels and formats. But I think the acquisition also highlights the obvious fact that content marketing is part of a larger, integrated marketing process and thus should also be part of a larger integrated marketing system."
According to Toby Murdock, CEO of Kapost, the move is a "tipping point" that solidifies content marketing software's place as a separate category.
"Content marketing and content marketing software have come a long way in the last few years as we've championed the cause," said Murdock in a blog post.
Murdock stated that if the average company allocated just 3% of its content creation budget a year —which $1.3 million as per Gartner — to content marketing software, the market opportunity is more than $4 billion annually.
In an infographic from Skyword, a content creation/marketing platform provider, the content marketing ecosystem is described in detail, showing just how much the category has grown within the marketing process and now has become a major factor in marketing strategies.
"Growing investment across the marketing ecosystem has given rise to a variety of companies providing content marketing services," said Ted Karczewski, Marketing Content Specialist at Skyword, in a statement to Demand Gen Report."The result is that marketers are taking time to learn about content marketing and all of the services provided."
The acquisition also provides the ability aligning persona-based content with customers' digital body language to increase top-of-funnel customer engagement, improve sales lead quality, and increase customer loyalty, according to Oracle officials.
"As customers increasingly access information through online and mobile channels, the buying process is shifting from sales-driven to marketing-driven. Now, more than ever, marketers are challenged to deliver relevant and engaging content across multiple channels and throughout the customer lifecycle," said Thomas Kurian, Executive Vice President of Oracle Development. "By adding Compendium's content marketing platform to Oracle Eloqua Marketing Cloud, customers will be able to capture more prospects, improve the customer experience and drive top line revenue."