Content Strategies
Tuesday, 11 November 2014 09:21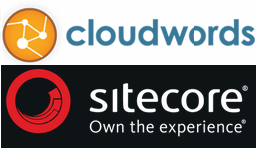 Cloudwords, a content globalization solution vendor, announced that it has integrated with Sitecore, a customer experience management solutions provider, intended to help users engage multilingual audiences with globalized content.
Cloudwords for Sitecore is designed to make it easier to localize content so previously created assets can be transcribed in less time. The integration is positioned to enhance Sitecore's customer experience management solutions with content transcribed to the target audience's native language.
Read more...
Industry News
Monday, 10 November 2014 09:34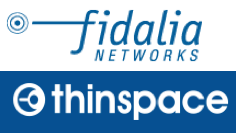 Thinspace Technology Inc., a virtualization and cloud client technology provider, has partnered with Fidalia Networks, a provider of managed services and telecommunications, in an effort to supply business clients in Canada with desktop virtualization and cloud service solutions.
With the global desktop virtualization market expected to surpass $65 billion in 2015, according to Gartner research, the partnership between Thinspace and Fidalia is designed to meet a growing demand for desktop virtualization solutions in Canada. The partnership will allow Fidalia to host and provide desktop virtualization solutions alongside its managed services.
Read more...
Social & Mobile
Friday, 07 November 2014 09:29

Synthesio, a social intelligence platform and social media monitoring tool, announced updates to its platform designed to simplify the process of implementing social media initiatives within B2B organizations.
Synthesio also unveiled a new Command Center, positioned to provide unique ways to visualize and promote social data.
Read more...
Industry News
Thursday, 06 November 2014 09:23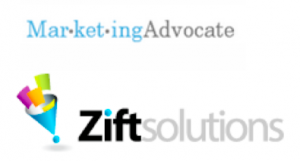 Zift Solutions, a provider of channel marketing automation solutions, has acquired Marketing Advocate, one of the key players in the Through-Partner Marketing Automation and channel marketing space.
With both teams bringing more than two decades of channel marketing expertise, the acquisition is positioned to help Zift Solutions reaffirm its commitment to facilitating collaborative sales and marketing initiatives.
Read more...
Industry News
Written by Kim Ann Zimmermann, Managing Editor
Wednesday, 05 November 2014 10:16

The growing importance of lead scoring and its impact on the sales process and strategies such as account-based marketing will be among the main themes of Demand Gen Report's upcoming Strategy & Planning webinar series.
The week-long event, which runs from Nov. 17-21, is positioned to provide real-world examples and best practices to help marketers build cases for investing in the channels and formats most likely to connect with prospects.
Read more...
<< Start < Prev 1 2 3

4

5 6 7 8 9 10 Next > End >>


Page 4 of 287
Demanding Views
By Sean Crowley, Director of Marketing, NetProspex

Chances are you're using content marketing to supplement your other marketing strategies. After all, content marketing costs 62% less than traditional marketing and generates about three times as many leads, according to an infographic from Demand Metric. Pretty impressive, I know.
But are you doing it right? Are you creating enough content and using the right distribution channels? Whether you're new to the game or just in need of little a refresher, below are some critical content marketing dos and don'ts, and links to other content marketing thought leaders on the topic:
Read more...
Bulletin Board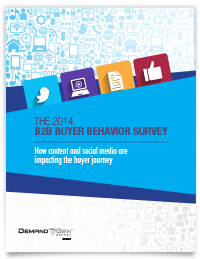 Demand Gen Report's 2014 B2B Buyer Behavior Survey provides insights into how B2B buyers make their decisions. Buyers are waiting longer to engage with sales, but they are more satisfied with the process than in years past. For an in-depth look at this research, download the report now!
Solution Spotlight

RingLead is a tool designed to analyze, remove, merge and prevent Salesforce duplicates, including leads, contacts and accounts.
Read more...
Follow Us
Industry Events
When: February 16 - 18, 2015
Where: Scottsdale, AZ
The B2B Content2Conversion Conference brings together the top thought leaders and practitioners in both content and demand generation. The combined agenda provides real-world case study examples, as well as actionable takeaways on how marketers can better target, engage and convert prospects into customers. Taking place in Scottsdale, Arizona, the B2B Content2Conversion Conference provides you with a playbook to optimize your 2015 marketing plans.
Read more...
When: February 23 – 26, 2015
Where: Las Vegas, NV
Discover how-to details and strategies for fast, measurable digital marketing success. All of it is real-world experience grounded in rigorous research and taught by successful marketers who face your same challenges. Learn how to make your email campaigns — and your career — more successful than ever and do it within a world-class venue. It's no wonder leading organizations consider Email Summit a priority investment year after year.
Read more...