Industry News
Wednesday, 20 November 2013 10:19

InsideSales.com unveiled Neuralytics, a predictive analytics platform designed to analyze response times, lead sources, list demographics, personality types, offer types, message media and a host of other data points to optimize results.
In a meeting with press and analysts at Dreamforce, CEO and Founder Dave Elkington explained that traditional lead scoring systems did not take into account the "contactability" of leads. He explained that when scoring a prospect, Neuralytics considers a number of external factors, including day of the week, time of the day and weather. The system also considers the ways a lead has interacted with the company in the past in considering the most effective contact method. "People are very fickle animals, and as a marketer and a sales person, you really have to optimize how you interact with every lead."
Read more...
Demand Generation Strategies
Written by Jim Lenskold, President, Lenskold Group
Wednesday, 20 November 2013 09:34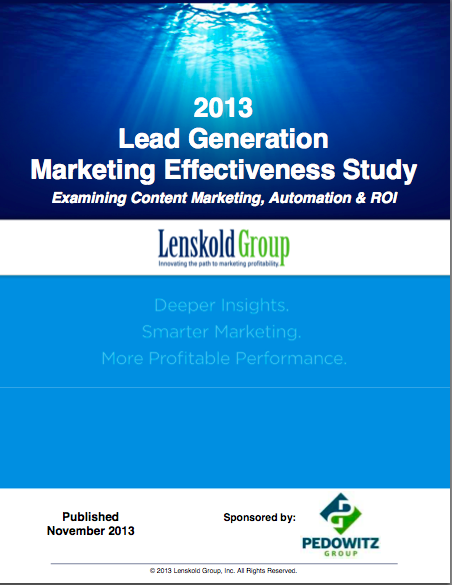 The growth in content marketing can be partially attributed to the increased adoption of marketing automation to support lead generation. Marketing automation, especially when integrated with a company's sales or CRM system, simplifies marketing management and enables marketers to leverage rich data that was previously difficult to obtain.
While research shows that marketing automation improves content marketing effectiveness, it is constrained by shortfalls in processes, management and measurements. Marketing organizations lack strengths in key process areas that are often enabled by marketing automation, such as content customization, targeting and measurement of sales conversion.
These are just some of the finding of the 2013 Lead Generation Marketing Effectiveness Study, conducted by Lenskold Group, sponsored by The Pedowitz Group and supported by Demand Gen Report.
Read more...
Industry News
Tuesday, 19 November 2013 11:48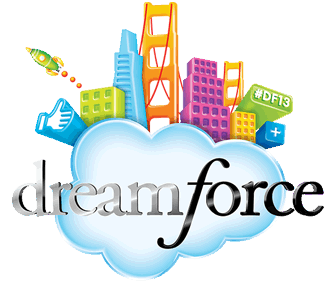 At this week's Dreamforce event, Salesforce introduced Salesforce1, a CRM platform for developers, ISVs, end users, administrators and customers moving to the social, mobile and connected cloud.
The platform will provide marketers with social insights and dashboards within the Salesforce1 Mobile App to deliver one-to-one marketing, according to company officials. In addition, sales reps will have access to the data they need on any device and be able to leverage more than 2,000 apps that are available on the AppExchange.
Read more...
Rich Media
Tuesday, 19 November 2013 09:34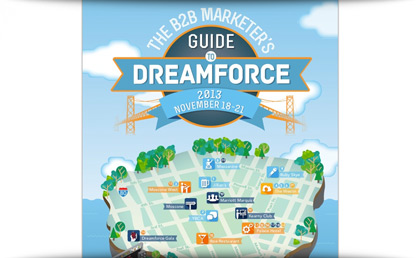 For marketers, there is plenty to do and see at Dreamforce. This infographic from Demandbase highlights some of the most relevant sessions for marketers, plus a few of the coolest parties.
Read more...
Industry News
Monday, 18 November 2013 09:25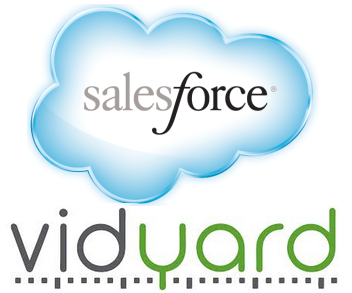 Vidyard has launched Vidyard for Salesforce, providing an interface to upload and share videos with internal teams, contacts and leads. The app is available for download on the Salesforce AppExchange.
The app is designed to provide video views and engagement data — including which videos are being watched, by whom and for how long — directly in Salesforce. This gives sales reps more detailed context on a prospect's interests, helping to drive more productive interactions, according to company officials.
Read more...
<< Start < Prev 1 2 3

4

5 6 7 8 9 10 Next > End >>


Page 4 of 215
Bulletin Board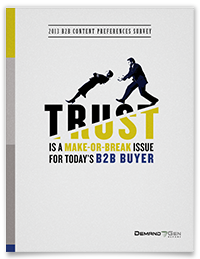 Download Demand Gen Report's 2013 Content Preferences Survey for the latest research on the content that matters most to B2B buyers.
Solution Spotlight

Response Wise for Salesforce adds functions such as email marketing, unlimited sending, robust campaign reporting and more to Salesforce.
Read more...
Follow Us
Demanding Views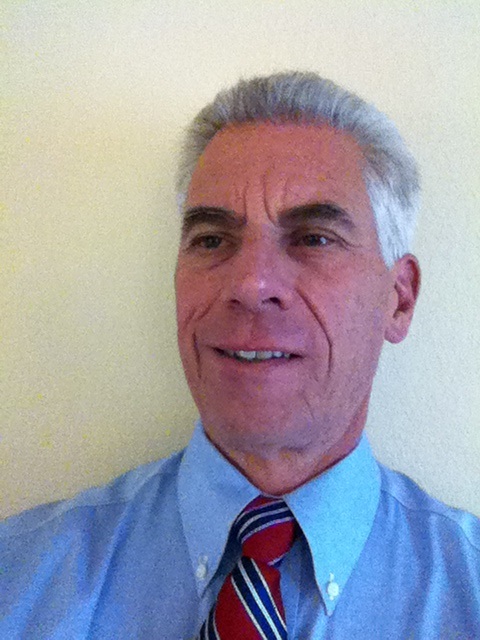 By Hugo Bader, Director Of Business Development, DialAmerica
Answering a seemingly simple question — what is a lead? — is in actuality one of the more challenging aspects of marketing and sales. Finding a common definition of how to classify new business among different companies is nearly impossible, and what consistently surprises me is how much the definitions vary within any single organization.
Read more...
Industry Events
When? August 19-22
Where? Hynes Convention Center - 900 Boylston Street - Boston, MA
That's right, the INBOUND conference is a must-attend event for marketers worldwide to experience the inbound marketing movement by learning, watching, using, talking, and networking for four whole days in the heart of Boston's emerging tech scene.
Read more...

When: April 8-10, 2013.
Where: Hilton San Francisco Union Square - 333 O'Farrell St., San Francisco, CA.
No matter what time of year you visit San Francisco, you'll find plenty of things to see and do. San Francisco is home to world-class restaurants, breath-taking sites and beautiful scenery.
Tweet with us: #mus13
Read more...
Achieving Measurable Marketing Results Across The Enterprise
Date: June 26, 2012 Time: 8am - 12pm Where: MacArthur Park Restaurant in Palo Alto, CA
Read more...
September 4-5-6, Columbus Convention Center
Columbus, Ohio USA
Read more...