Industry News
Tuesday, 17 February 2015 10:00

SocialWhirled, a campaign automation platform provider, announced its year-end growth for 2014, highlighting plans to launch a self-service portal for clients in 2015 — designed to edit and manage marketing and advertising campaigns.
The company's suite of tools is designed to coordinate the creation and management of marketing and advertising campaigns through the social, mobile and digital channels. The company states that its clients have engaged with over 150 million prospects through social, mobile and digital channels using its platform.
Read more...
Industry News
Monday, 16 February 2015 10:00

BrightEdge, a content performance marketing platform provider, announced the launch of Content Optimizer 3.0, a tool designed to provide marketers with insights into competitors' content.
Content Optimizer 3.0 integrates with Adobe Experience Manager, intended to help users tap into web-wide competitor content data, and apply that data to be prepare a more strategic content creation initiative.
Read more...
Industry News
Friday, 13 February 2015 14:28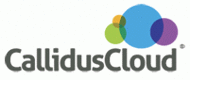 The majority of sales teams (84%) are misaligned, according to Callidus Software Inc.'s Sales and Marketing Sentiment Survey.
The survey asked sales and marketing professionals about their processes and tools, as well as their satisfaction and their current solutions.
Read more...
Industry News
Friday, 13 February 2015 09:57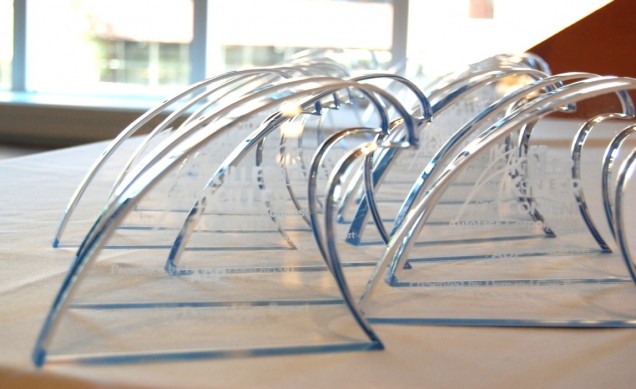 Demand Gen Report has announced the winners of the fourth annual Killer Content Awards, recognizing organizations that have raised the bar in content marketing strategies and campaigns.
Winners will be honored at the B2B Content2Conversion Conference (Feb 16-18), an educational and networking event focused on helping B2B marketers develop, map and optimize content marketing strategies. The awards ceremony will be held at the Hyatt Regency Gainey Ranch Resort in Scottsdale, Arizona.
Read more...
Industry News
Thursday, 12 February 2015 11:35
Oceanos, a B2B list intelligence company, announced the release of the Oceanos Cloud Portal, a solution designed to give users real-time data management and access to data cleansing and appending features by directly connecting with their marketing automation platform.
The portal is available for Eloqua and Marketo customers, and the real-time connection positions users to keep their data up-to-date — no matter its location. Users can then use Oceanos' verify multiple data points for accurate information and insights.
Read more...
<< Start < Prev 1 2 3

4

5 6 7 8 9 10 Next > End >>


Page 4 of 304
Demanding Views
By Kathy Rizzo, TeleNet Marketing Solutions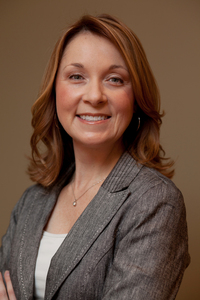 How do you get a higher rate of return on your next teleprospecting campaign? All it may take is a little alignment.
If sales teams and teleprospectors are on the same page, you may see more leads converting to the pipeline. Aligning your teleprospecting team closely with your sales organizations will ultimately ensure the highest return on investment.
Read more...
Bulletin Board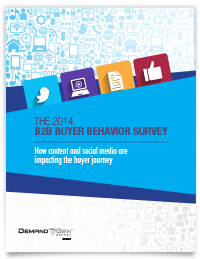 Demand Gen Report's 2014 B2B Buyer Behavior Survey provides insights into how B2B buyers make their decisions. Buyers are waiting longer to engage with sales, but they are more satisfied with the process than in years past. For an in-depth look at this research, download the report now!
Solution Spotlight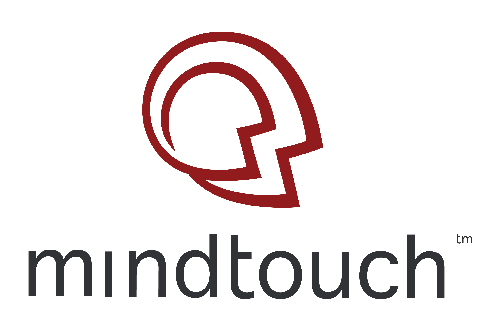 MindTouch is a knowledge management solution designed to help companies create web-native content to assist the customer support function.
Read more...
Follow Us
Industry Events
When: March 25 - 27, 2015
Where: San Diego, CA
Social Media Marketing World 2015 is the world's largest social media marketing conference. By attending, you'll make connections with 100+ of the world's top social media pros (plus 2500 of your peers) and you'll discover amazing ideas that'll transform your social media marketing strategies.
Read more...
When: March 31 - April 1, 2015
Where: San Francisco, CA
MarTech is a vendor-agnostic forum for understanding the breadth of marketing technologies and how organizations can effectively integrate them into their marketing strategy and operations.
Read more...
When: April 14 - 15, 2015
Where: New York, NY
In the age of the customer, marketers face three acute strategic and operational challenges: how to connect with distracted, empowered customers; how to engage customers once those connections are made; and how to nurture customer obsession as a strategic imperative throughout the organization. This Forum will teach you how to build and lead a next-generation marketing organization focused on customer obsession.
Read more...