SiriusDecisions' Jay Gaines: B2B CMOs Must Future-Proof Their Business To Drive Growth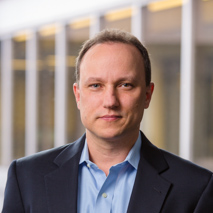 Accountability is at an all-time high for B2B marketing teams. They are expected to drive more revenue with a limited budget — while also guaranteeing that success can be easily measured. CMOs must refine their operations to streamline their marketing efforts and position their teams to easily measure the impact of future campaigns.
Jay Gaines will discuss how B2B CMOs can set themselves — and their teams — to maximize performance during this year's B2B Marketing Exchange. His discussion will kick off the CMO Exchange, an invite-only gathering with roughly 20 heads of marketing from various B2B organizations.
Gaines is the CMO and Research Fellow at SiriusDecisions. His career spans more than 20 years in a variety of B2B industries, and his experience includes organizational design and leadership, marketing strategy and planning, marketing budget and operations management, demand creation, sales and marketing alignment, and digital strategy.
Demand Gen Report: What new realities are B2B marketers facing, and how have you noticed it impact your specific area of focus?
​Jay Gaines: B2B marketing organizations are increasingly held accountable for measurably driving business growth. To respond to this, they are experiencing an expanding scope of responsibilities to serve complex, evolving buyer and business demands. An important implication of this is that reactive or ad hoc decision making often results in a domino effect of distraction and disruption that hinders marketing and business performance. As a result, CMOs and other marketing leaders must create strong focus for their function and the business and develop operational excellence to achieve best-in-class performance while remaining flexible enough to adapt to changing conditions.
DGR: How does your session topic impact the above realities, and what advice would you give marketers who are just beginning to learn more about it?
​Gaines: My session addresses these realities by providing insight into how leading CMOs develop seven key operational characteristics that drive performance and efficiency,​ and future-proof their organization. I will also reveal key results from SiriusDecisions' latest global CMO study that will demonstrate where they expect to focus investment, skills/capabilities development, and organizational change over the next two years.
DGR: What real actionable takeaways can attendees expect from your session at B2BMX?
​Gaines: My session will provide actionable data and insights that CMOs can use immediately to understand where they should be focusing their attention and efforts​ to their function, and their business to the next level. I'll also provide a deeper look at findings from our CMO study.
DGR: What are you looking forward to the most about the event?
​Gaines: I'm definitely looking forward to attending many of the sessions, but most of all I'm excited to network with and learn from my peers. ​
An avid B2B journalist with a knack for all things trendy in the POS, mobile and social space.