3 Ways To Push Your B2B Business To The Next Level
Written by Manish Dudharejia, E2M Solutions Inc.

Published in

Demanding Views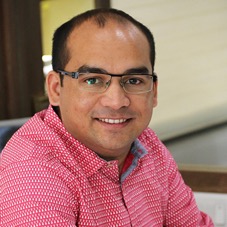 In today's fast-paced and highly competitive market, innovation is essential for B2B companies if they want to stay relevant. But what qualities make a B2B brand innovative?
First of all, a drive for change is necessary for innovation and growth. Sticking to the same strategies is a surefire way for your brand to become outdated, and eventually, surpassed by companies that are willing to take risks. Secondly, an innovative brand is always searching for ways to improve the customer experience and keep people coming back.
Is your B2B organization ready to push the envelope and try new things, but unsure of where to start?

Here are three ideas to help get your brand on its way to the next level of innovation.
Expand Internationally
The B2B E-commerce industry is growing at tremendous rates and has now surpassed the online B2C market. This means that there are incredible opportunities that your B2B organization could be missing out on by only servicing clients in a specific country or region.
Keep in mind that 93% of B2B customers would prefer to shop online, so expanding internationally is far easier today with global E-commerce platforms. However, the experience they have on your website is incredibly important, especially if you are breaking into a new global market that is unfamiliar with your brand.
Research shows there are several essential features that must be included on the website if your B2B customers are going to convert. Enhanced search features, clearly displayed ratings and reviews, as well as mobile optimization, are top contenders.
Be sure that your website is supported with a comprehensive international E-commerce platform that provides these important features and focuses heavily on the CX when designing your international E-commerce strategy.
Offer Truly Innovative Personalization
Offering unique personalization is a fantastic way to
help your brand stand out
from your competitors — as
73% of consumers
would prefer to buy from businesses that offer some sort of customized experience.
A smart CRM system can make personalization possible for even small B2B brands. For example, an account-based CRM tool will track each customer's interactions with your website and transform this data into actionable strategies.
Even little alterations from this data can make a huge impact. For example, personalized touches such as the person's name or relevant content in email campaigns typically result in significantly higher open and click-through rates.
Since the B2B buyer's journey is generally longer and more complex than the B2C, offering personalized recommendations and customized experiences can be incredibly influential. When businesses invest in segmented campaigns over one-size-fits-all, they report more than seven times higher ROI.
Experiment With More Creative Marketing Channels
B2B marketers often get stuck in the traditional advertising box and play it safe when it comes to marketing. While traditional strategies are certainly important for connecting with your audience, playing around with more unique and engaging channels can help convey your brand's innovation.
According to Demand Gen Report, your customer's position along the buyer's journey can determine their content preference. For example, in the early stages, visual and informational content is preferred, such as podcasts, infographics, and E-books. However, later stage customers prefer interactive content, such as webinars and ROI calculators, as well as case study reports with evidence to back up the business' claims.
Be mindful of the types of content that your audience is looking for (depending on their needs and priorities) and try out some new forms of marketing content, such as hosting a podcast or offering more interactive channels to make your content more unique and relevant.
Growth is driven by innovation, especially within the B2B industry. Just remember that advancement should bring your audience closer. Make decisions with your customers in mind, stay inspired and push the envelope for experiences that will result in higher conversions.
---
Manish Dudharejia is the President and Founder of E2M Solutions Inc., a San Diego-based digital agency that specializes in website design & development and E-commerce SEO. With more than 10 years of experience in the technology and digital marketing industry, Manish is passionate about helping online businesses take their branding to the next level.