Considerations For B2B Marketers When Applying AI To Account-Based Marketing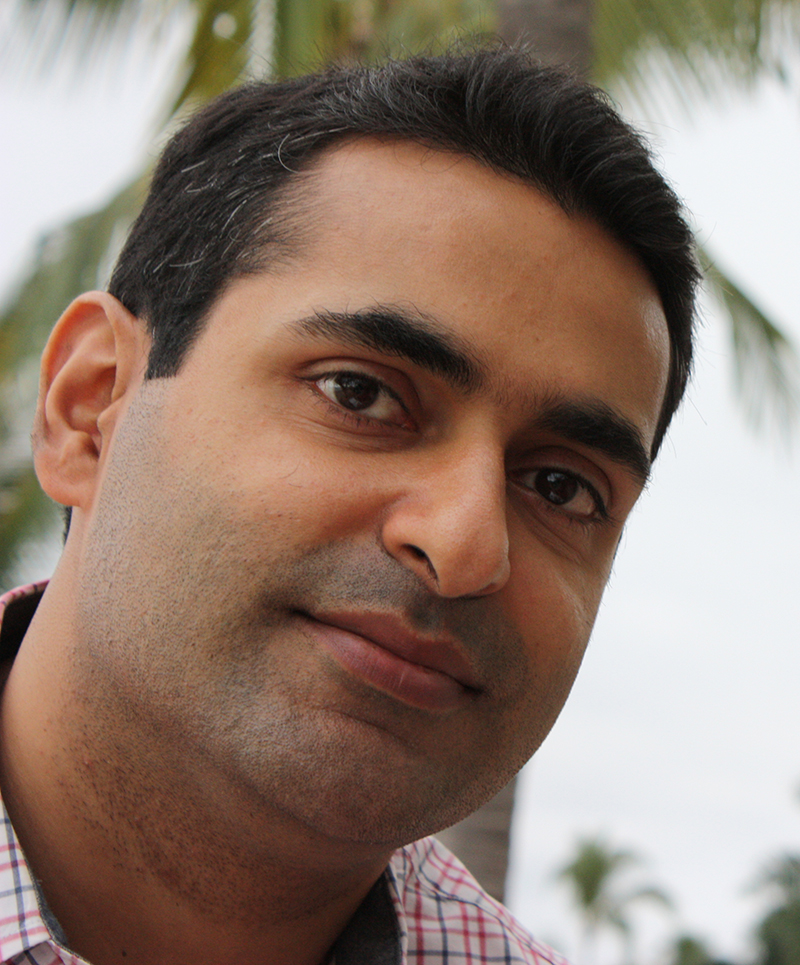 Many B2B marketers are hesitant to incorporate artificial intelligence into their ABM campaigns, and with good reason. Perception and organizational barriers often challenge the implementation of new and untested technology. When implemented properly, however, AI has the power to parse vast amounts of data, in order to bring efficiency to every phase of a B2B buyer's journey.
As with any tech activation that falls under a marketer's ABM strategy, AI is only as good as the relationship between sales and marketing. We often hear refrains repeated by B2B marketers time and again. So we'd like to offer a look at the common complaints as well as suggestions for how to reframe your approach to AI in order to enjoy its benefits and improved buyer outcomes.
'I'm Reluctant To Blow Up Proven ABM Strategies With AI'
We hear this one a lot. But AI won't work without a proper ecosystem built around an ABM strategy. The temptation with AI is to use it to scale marketing so that you can reach more accounts, with more messaging and through more channels. But more isn't always better if there isn't the organizational support to accommodate.

Remember: You can start small, both in your investment in this technology and in its activation.
I recommend a one-to-few or one-to-one approach to ABM. That way, you'll have more control over the relationships and the infrastructure to support leads generated by AI.

An insufficient ecosystem exposes a gap in the experience for a B2B buyer. If AI is present in the personalization of the website and messaging experience, but not followed through in other channels such as e-mail, it will lose its effectiveness. So be sure to have a holistic omnichannel, full-funnel approach to AI.

You don't have to blow up your whole infrastructure. Instead, pick one project that you can use AI to enhance your ABM—it doesn't have to be huge. Once you see what advantages you gain, you'll be eager to rinse and repeat to replicate the benefits across your enterprise and across the stages of the customer journey.
AI Won't Justify Its Investment
AI won't prove a magic bullet overnight. It takes time to show results. It may be six months or even more before you get ROI from AI-driven campaigns, whether its applied to data, media, experience, creative, or insights.

B2B sales cycles are notoriously long, and AI doesn't make them shorter. What AI does do is automate many of the data-driven processes that are essential to ABM. It helps narrow focus to accounts which show high intent to convert. So, your activity won't get shorter, but it can be more effective. So you need to hang in there and do rigorous testing mapped to an over-arching learning agenda and keep an eye on metrics such as key account behavior on .com, engagement with content/ assets in order to measure, take stock of, account for the improved results. And you need to align ABM document procedures to make sure you can repeat the successes and minimize the data loss.
'I Implemented AI, What Now?'
The incorporation of AI into any facet of your ABM strategy must be communicated with sales, and any sales activity that came as a result of AI must be communicated with marketing. This feedback loop illuminates successes that can be attributed to AI, strengthening the ecosystem surrounding its implementation.

An example of where this can fail is if, say, marketing identifies accounts showing high intent based off their activity on the brand's site. An employee on the identified account contacts the brand's sales team without filling out a lead form on the website. Unless the sales team shares this activity with marketing, anything that comes of the sales meeting won't be attributed to marketing's use of AI. For ABM success, there has to be a strong interlock between Sales and Marketing teams with a two-way feedback loop.

AI has countless applications for ABM and for B2B marketing as a whole. The magic of AI depends on the thought attached to its integration, and the anticipation of what AI driven success in one facet of your campaign means for its other elements. AI can—and should—be applied to every stage of the B2B sales journey, but it's okay to start small.
---
Uday Nayar is the Senior Director of Client Strategy for Merkle. Uday is a seasoned digital strategist with several years of experience in integrated cross-channel digital marketing campaigns, strategic planning and developing client businesses. He serves as the Americas strategy lead for Merkle's performance media and CRM capabilities. Prior to joining Merkle, Uday held positions in digital strategy and account management at large agencies like OgilvyOne and Digitas.