Elevating Virtual/Hybrid Sales Kickoffs In 2022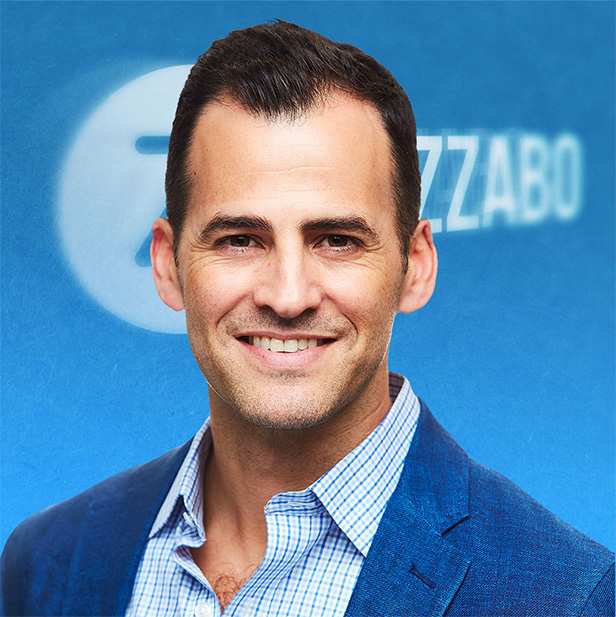 For many sales teams, the start of a new calendar year means the annual sales kickoff (SKO) is forthcoming. Integrated with business objectives, these internal events educate and inspire sales teams to reach their goals.
But in today's hybrid world, sales teams have become even more siloed — a concern since more than half rely on peer engagement to improve their own performance. Many sales reps rely on SKOs to improve, whether they're attending sales-call training, hosting team-specific breakout sessions or learning about new products and services.
But having to pivot away from in-person business-as-usual meetings to virtual and hybrid environments shouldn't result in lackluster SKOs. Now more than ever, sales teams need an injection of enthusiasm — and the right talking points — for a successful 2022.
Plan An SKO With Style
An SKO serves multiple functions: Communicating business growth strategies and educating/motivating sales teams. These meetings give attendees the opportunity to network and share best practices, refresh their own sales strategies and upskill their own knowledge about new products.
Planning a virtual/hybrid SKO capable of keeping everyone engaged can pose quite a challenge — but the trick to promoting engagement is creating high-quality, immersive content that promotes:
1. Cost-Effectiveness
Companies can no longer incur significant expenses by flying full teams to a central location; instead, they can preserve their budgets by avoiding hotel, transportation, venue catering and other costs.
2. Flexibility
Hybrid or virtual events provide the perfect opportunity for organizations to record high-quality videos for future training and refreshing on-demand. Regardless of time zone, job title or department, teams can access the content on their own schedule.
3. Sustainability
As more companies prioritize environmental, social, governance (ESG) initiatives, many have elected to host hybrid or virtual SKOs to generate smaller carbon footprints. This approach also demonstrates a commitment to reducing the SKO's impact on the environment.
Pulling It All Together In Virtual/Hybrid Environments
You might ask how you can pull off a successful virtual or hybrid SKO. The keys to success include developing an event that engages everyone, regardless of how they attend.
You shouldn't just move sessions from in-person to online and call it a day — especially if you're planning a multi-day event. People can only maintain their attention and focus for only so long. To help prevent 'Zoom fatigue,' you can: Schedule shorter, virtual SKOs according to region or break them into half-day sessions that run over several days;
Think creatively and consider incorporating optional or supplemental sessions like executive drop-ins, Q&As or manager-led, small group discussions;
Pre-record non-interactive sessions, such as product announcements, company overviews and annual goal reviews and host a live Q&A after sales reps watch the video; and
Develop and weave a theme throughout the entire event that includes your company's culture and goals.
Content Is King
You want to deliver an SKO with meaningful takeaways and actionable suggestions for your sales teams. Just as they need compelling content to help communicate information about the products and services to their clients, an SKO must practice what it preaches by:
Incorporating visuals into presentations, which provide a roadmap to guide audiences through a presentation and enable them to pair concepts with meaningful images;
Introducing client-facing collateral, including new sales decks, product overviews or marketing campaigns;
Utilizing the "KISS" principle and keeping it sweet and simple with content that directly serves each goal;
Mixing it up by experimenting with new formats and adding time for networking; and
Building in breaks that allow audiences to stretch, grab a snack or rest their eyes.
Before organizing and executing a hybrid virtual SKO, make sure to treat your employees like customers and create compelling content/experiences they'll find interesting. You can even send branded swag boxes to level up the virtual experience.
A few final tips for organizing and executing a hybrid or virtual SKO successfully include:
Choosing a reliable technology partner;
Setting goals and measuring success, polling participants for feedback on what they learned or their thoughts on the event's execution to inform future SKOs; and
Treating your employees like customers by creating compelling content and experiences they'll find interesting, such as sending branded swag boxes prior to the virtual event.
A dynamic SKO should create interactive experiences for everyone, presenters and attendees alike, and make it possible for attendees to do more than sit and watch passively — even if they're attending virtually. You know you've delivered an SKO that's the greatest of all time when your sales team expresses excitement and confidence about their goals for the coming year.
---
Alon Alroy is the Co-founder, CMO and CCO of Bizzabo, an event technology platform for hybrid, virtual and in-person events. Alroy helps marketers and event organizers promote, manage and maximize their professional events to create memorable and impactful experiences. He was named one of the Meetings industry's "40 under 40 young leaders" by Collaborate Magazine, one of "Top 10 Israeli CMOs" by Geektime Magazine and a "100 Most Influential People in The Event Industry" by Eventex.