What Tools Are You Using? Boosting B2B Campaigns With Technographic Data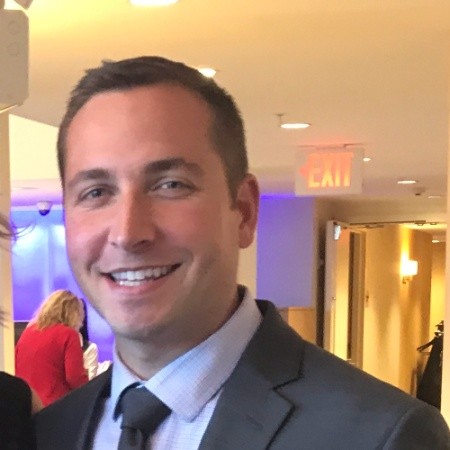 In today's digital age, almost every business could be a considered a tech company. From small startups to large enterprises, all organizations rely on technology to some extent, whether it's through software, web tools or other digital resources. As a result, it's becoming increasingly important for B2B marketers to understand how their target audience leverages technology, which is where technographic data comes in.
Technographic data is information about the technologies and tools that a company is using. This data can be collected through various means, including online surveys, customer interviews and social media monitoring. With B2B ad spending projected to surpass $35 billion this year, marketers must ensure that they are standing out from the competition and reaching the right audiences with the right messages.
When analyzing technographic data, B2B marketers can gain valuable insights into their target audience's preferences, behavior and needs, allowing them to tailor their marketing campaigns more effectively.
Behold, The B2B Benefits
A recent "Digital Media Wastage Report" showed that advertisers wasted more than $104 million in digital ad spend in Q1 of 2023. Considering the state of the economy and tight ad budgets, marketers cannot afford to target irrelevant audiences.
Technographic data can help B2B marketers identify the technologies that are most relevant to their target audience. For example, if a large percentage of their target audience is using a particular customer relationship management (CRM) tool, they can develop strategies to showcase how their offerings can integrate seamlessly with that tool. This can help increase engagement and generate leads, as well as establish the company as a trusted partner that understands the needs of its customers.
When marketers can demonstrate how their product or service can meet their customers' technical needs and preferences, they are primed to drive and prove revenue.
Reaching The Influencers
With a wide range of work environments, marketers can no longer assume that B2B influencers and decision-makers are found at the office. Many people still work in remote or hybrid settings, and this audience cannot afford to be overlooked.
B2B marketers can utilize technographic data to improve their top-of-funnel prospect quality, scale of coverage and digital reach. Marketers can identify key influencers within an organization and tailor their messaging to resonate with their specific interests and needs. Additionally, technographic data can be used to create highly targeted advertising campaigns, reaching decision-makers on the channels they frequent most. This approach not only improves the quality of prospects, but it also helps marketers increase the scale of their coverage and digital reach.
Technographic Data In Action
Technographic data can empower marketers to target their ideal customers effectively based on numerous factors. By overlaying criteria such as industry, job title and customer size, companies can ensure that their messages reach the right decision-makers or influencers.
With many employees working remote or hybrid, it is critical to reach these influencers at home. Oftentimes, B2B tends to focus on display. However, when leveraging technographic data, marketers can reach decision-makers at home in a way that reaffirms cross-channel reach beyond just display ads.
Intent signals, such as search behaviors and job postings, can be woven in to create more targeted campaigns. For example, a company looking for customers searching for an ERP solution would want to segment audiences further to match their ideal customer base. By layering all this information together, marketers can differentiate themselves and ensure that their message resonates with the right audience.
Technographic data is a valuable tool for B2B marketers looking to increase engagement, generate leads and ultimately drive revenue. B2B marketers can identify which technologies are most relevant to their target audience and develop strategies to showcase how their products or services can integrate seamlessly with those technologies. In today's digital age, the ability to understand and leverage technology is more important than ever, and B2B marketers who master the art of technographic data analysis will be well positioned to succeed in the years to come.
---
Michael Skaldony is the GM of Consumer Service for Semcasting, an identity management, audience targeting, design and attribution platform.