Video, Millennials And Alignment Ring Out #C2C16
Featured
The 2016 B2B Content2Conversion Conference and Demand Gen Summit in Scottsdale, AZ, hosted more than 700 B2B marketing executives with three days of content marketing and demand generation learning and insight. During the closing keynote, attendees were provided a holistic view of key themes being discussed by today's CMOs, including the growth of millennials and alignment between marketing and sales.
Read on to learn from Demand Gen Report's editorial team the trends and tactics that resonated the most with them — as well as the thought leaders and attendees at #C2C16!
Kim Zimmermann, Sr. Managing Editor
Like Liz Miller, Senior VP, Marketing, of the CMO Council, I was struck by the rise of video. While people have repeatedly pointed to video as a demand gen tool, B2B marketers are clearly beginning to embrace it, especially as they look to reach busy execs with limited time for research.
Miller noted that it was just behind white papers as the top lead generating tool. Marketers love video for its ability to track and measure engagement, which is critical in the era of data-driven marketing.
Don MacDonald, CMO of MX, agreed, and praised his team of talented video marketers. He also debunked the myth that video has to be overly produced. As B2B marketers make a concerted effort to connect with buyers on a personal level, video can help make brands more human.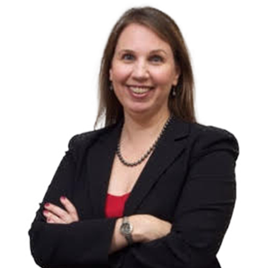 Carol Krol, Editor-in-Chief
It's clear the CMO role is more complicated today than ever before and more important than it has ever been, a point echoed by the closing panelists at #C2C16.
"You have to be a technologist, an anthropologist … You need to know your customer, know their needs," MX's MacDonald noted.
MacDonald said it's important that CMOs have a strategy that lines up with corporate objectives, something he sees in his own organization. "Never before has our role been more aligned with the business."
CMO Council's Liz Miller agreed.
"I think the CMO role is the most complicated in [organizations] today," she said. "We're the ones translating the brand into business."
Miller added that "we have to be not just the person who evangelizes to our customer, but the person who evangelizes within the organization."
Brian Anderson, News Editor
Millennials are coming into the B2B space, and they are making an instant impact on B2B marketing initiatives. Panelists highlighted how important it is to take millennials into consideration with B2B marketing initiatives.
"It's refreshing to work with younger marketers," MacDonald noted. "They bring creativity and want to succeed with the content they create. This leads to higher quality content that creates results."
While older marketers have the experience to provide coaching that maximizes younger marketing success, millennials also position B2B organizations to understand future buyers.
"Having a team that's young and well-educated represent a large amount of the future audience you'll be fighting over in the next decade," Miller added.
Panelists agreed that being willing to work with younger and older marketers only enhances your content and demand gen initiatives.
"You need to be open to all the generations, because they're all potential customers," Miller concluded.
Klaudia Tirico, Associate Editor
One of the hottest topics at the B2B Content2Conversion Conference was the evolution of the relationship between sales and marketing. During the final panel of the event, Liz Miller, SVP of Marketing at CMO Council said, "We've ignored our friends in sales [to focus on CIO relationships]. They are the people that drive the business in the B2B environment. Beware, marketers are coming back for you!"
Now is the time for sales and marketing to team up. At a panel on sales enablement, Zendesk's Stephanie Lee emphasized the need for sales and marketing to work closely together. In fact, the Zendesk sales and marketing teams physically sit next to each other at work, enabling collaboration. "Sometimes there is a bit of a power struggle, but it does make the leaders better embrace each other and it funnels down," added Courtney Caldwell, President of The Write One.
Moral of the story is, marketers and sales need to be friends!