Demandbase Launches Retargeting Tool For B2B Marketers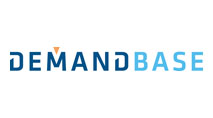 Demandbase, a targeting and personalization platform, launched B2B Retargeting, which is designed to help B2B marketers maximize their ROI for company-targeted advertising.
The new Demandbase solution enables B2B marketers to establish criteria for relevance and readiness to buy and automatically display ads to prospects who exhibit those buying signals.
According to Chris Golec, Founder and CEO of Demandbase, B2B marketers have been limited by consumer-centric retargeting models.
"So many B2B advertisers are using retargeting technology built for consumers and sinking hundreds of thousands of dollars into campaigns that will never deliver the leads the sales team wants," said Golec. "By using a solution specifically tailored to the B2B buying process, we're giving businesses the opportunity to influence multiple people involved in a corporate purchasing decision, at the specific target companies most likely to buy."