Informatica Expands Google Cloud Partnership For Quick-Scale Marketing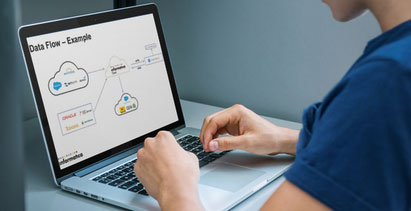 Informatica, a data integration and cloud management solutions provider, has announced the extension of its partnership with Google Cloud, allowing the former to provide cloud integration, marketing analytics and data warehouse modernization services.
The unified data management and cloud integration platform is said to help in scaling marketing efforts via a "one-stop-shop" for a complete view of marketing data in Google BigQuery, according to Informatica.
In addition to the partnership, Informatica introduced Cloud Lake Data Management. The company states that this new solution, built on the Informatica Intelligent Data Lake, offers authoritative data from across the entire organization for more informed decision making.
Informatica Cloud Lake Data Management supports Amazon Web Services Redshift, Amazon Aurora, Microsoft Azure SQL Database and Microsoft SQL Data Warehouse.
"Today, [marketing is] one of the most data-driven functions in organizations," said Sally Jenkins, EVP & CMO at Informatica, in a statement. "With Informatica, customers can pull data from critical marketing systems, such as Marketo, Eloqua and Salesforce, into Google BigQuery."