Integrate Joins Oracle App Cloud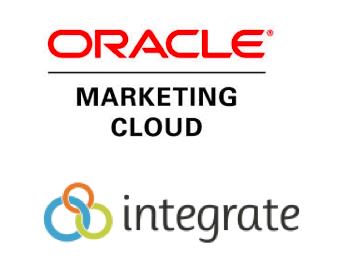 Integrate, a provider of cloud-based, closed-loop marketing software, is partnering with the Oracle Marketing Cloud. The partnership positions the company to help marketers to acquire prospects and more successfully capitalize on prospect data to create new customers.
As part of the relationship, the Integrate app will join the Eloqua AppCloud in fall 2014.
Using marketing automation platforms, organizations are able to leverage prospect information to create, nurture, score and engage with potential buyers throughout their researching and consideration journeys. However, prospect data collected from media partners and offline data sources cannot be consolidated, qualified or analyzed without manual processes.
The partnership between Integrate and Oracle Eloqua addresses this pain point by providing marketers with a more automated way to measure performance and ROI.
By converging with the Eloqua system via APIs and using Cloud Connector, Integrate will provide closed-loop marketing software to connect media programs and prospect data with marketing systems.
Key benefits of the Integrate and Oracle Eloqua partnership include:
Campaign and media partner management automation;
Improved data and engagement quality; and
Lower marketing costs.