Invoca Integrates With Google AdWords To Bring AI-Powered Call Data To Search
Written by Contributing Writer, Stephen Bezt

Published in

News Briefs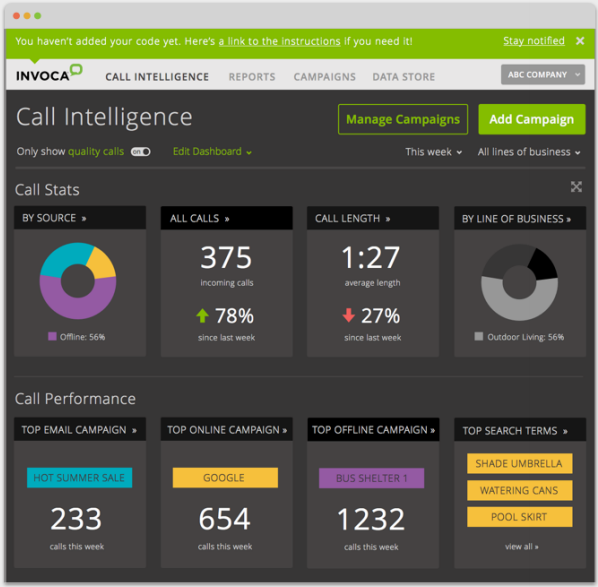 Invoca, a call intelligence company, announced it has integrated with Google's Offline Conversions API. The integration can pull Signal AI data into Google AdWords, positioning marketers to gain new insights into the types of calls and callers that keywords are driving
The program is designed to analyze the entire context of the conversation for language patterns, identify customer intent, customer behavior, as well as the outcome of the call. Having this data fed into AdWords, in real time, aims to enable marketers to optimize their search campaigns for not only more calls but calls that have a high probability of converting and resulting in revenue.
"Being able to provide a 100% keyword match and deliver conversion reporting in real-time, right inside AdWords, has the potential to save marketers millions in search budget that otherwise would have been wasted on underperforming campaigns," said Nathan Ziv, VP of Product at Invoca, in a statement. "And given the ease of implementation and ability to manage multiple AdWords accounts, it's really a no brainer for our customers, brands and agencies alike."
Other features include:
Signal AI, which is designed to deliver data from calls that are analyzed as they happen and automatically feed the information into AdWords in real time;
Deeper insights into call activity, which aim to help marketers customize, segment and classify callers, calls, and call outcomes.
The ability to optimize paid search and display investments by analyzing ads and keywords that are driving the different types of calls, which can also improve offline conversions, increase ad spend efficiency and drive revenue.