Invoca Secures $56M In Latest Funding Round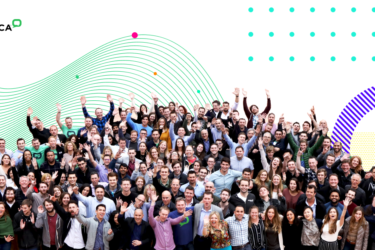 Invoca has raised $56 million in new capital, bringing the company's total financing to date to $116 million. The AI-powered call tracking and conversational analytics company plans to use the funding to accelerate product development and broaden its partners in digital advertising, marketing technology, CRM and affiliate marketing.
The round was led by existing investor Upfront Ventures and new investor H.I.G. Growth Partners, with additional participation from Accel and Morgan Stanley Alternative Investment Partners. The funding comes on the heels of the company's 75% year-over-year bookings growth in the first half of 2019.
"Over 90% of commerce still happens offline via contact centers and retail stores, especially in industries with more complex, expensive products," said Gregg Johnson, CEO of Invoca, in a statement. "Brands are struggling to connect digital advertising investments to the human conversations that drive sales." Invoca's solution is designed to help marketers at leading companies such as Dish Network, U.S. Bank, Dignity Health and Gusto, address this gap and increase conversion rates.
Earlier this month, Invoca released Signal Discovery, which uses a proprietary machine learning model to analyze buying conversations between consumers and experts in the contact center.