New Business Education Company GreenFig Partners With Marketo University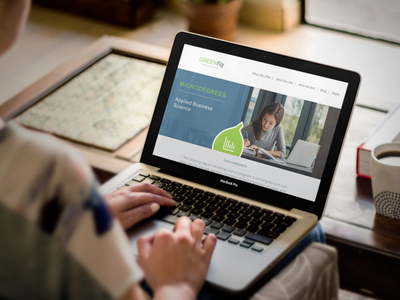 GreenFig University, a "micro-education" company offering continued education in applied business science, has
partnered with Marketo University to develop and deliver a digital marketing course designed to provide students with digital marketing strategies, basic digital marketing work experience, and a formal digital marketing science certification process.
The key elements of the partnership include:
A GreenFig Micro-Certificate in digital marketing science;
A comprehensive curriculum about the science of end-to-end digital marketing designed by GreenFig and Marketo; and
Access to more advanced certifications and Marketo training opportunities for graduates of the program.
GreenFig University's goal is to provide people with job skills and digital literacy necessary for the evolving digital economy. Their training model combines online and offline team-based learning, as well as hands-on application software instruction and real-world experience and mentorship.
GreenFig targets three markets:
Students—Whether they are still in school or recently graduated/have a degree but are lacking the skill sets to get a job;
Industry professionals—People looking to pivot to digital marketing and learn more modern marketing skill sets, such as marketing automation, SEO, website optimization and more.
Vets—GreenFig aims to provide military veterans returning from active duty with an opportunity to gain a valuable skill set that will help them find jobs that pay well.
"We are very fortunate to have the leading engagement marketing company as our strategic partner to deliver digital marketing science courses," said Libby Unger, CEO and Co-Founder of GreenFig University, in a recent blog post. "Companies seek trained people who possess formal Marketo certification. Our core mission is to produce people with job-ready skills. Our partnership with Marketo is designed to satisfy that market demand."
According to GreenFig, the first class is set to launch in Fall 2017.