Study: Only 10% Of Large Tech Company Sales Teams Are Inside Sales Reps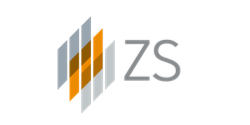 While 40% of large technology companies plan to increase their inside sales headcount by 2016, inside sales reps currently make up only 10% of these companies' sales teams. By comparison, inside sales reps make up 55% of the overall sales teams at small businesses and startups.
These are just a few of the findings of a recent study conducted by ZS Associates. The survey was conducted alongside Reality Works Group, an inside sales strategy and implementation consultancy.
"This shift will affect how all high-tech companies approach drivers of sales force effectiveness," said Kyle Heller, Sales Compensation Leader for ZS Associate's High Tech Practice and a contributing author to the report. "Especially motivating and rewarding these teams."
Other findings from the report include:
Setting fair quotas (46%) is the most cited compensation problem for inside sales teams, followed closely by competitiveness of total pay levels with the market (44%) and sales forecast accuracy (42%);
Smaller companies give twice (2.00) their target incentive pay to their sales reps, while medium (1.75) and larger sized companies (1.65) plan for lower ratios; and
Small (95%) and mid-size businesses (79%) tend to have more commission plans for sales reps in comparison to large businesses (60%). However, 90% of large businesses are quota-based.
Click here to download the full report.