Taboola Launches Mobile API, Partners With StepLeader To Integrate Content In Apps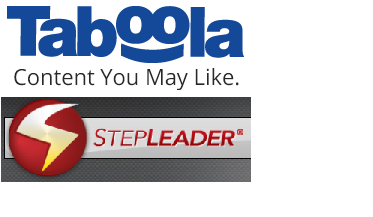 Taboola, a content distribution and discovery platform, deployed a mobile API designed to allow publishers to integrate content recommendations in non-desktop environments, such as native apps, mobile web sites and connected televisions.
Mobile application developer and advertiser StepLeader has integrated the API into more than 100 mobile apps, resulting in the first native app deployment of Taboola across Android and iOS platforms, according to company officials.
Content recommendations were integrated into apps from publishers such as Fox Television Stations, Capitol Broadcasting Co., ComCorp USA, Cowles California Media, News-Press Gazette, Midwest Television and Titan TV Broadcast Group.The integration is designed to help publishers capitalize on the growth of mobile applications.
According to a company press release, the Taboola-sponsored content recommendations exceeded mobile display banners CPMs by more than 200% and click-thru rates by more than 400%
"We're thrilled to partner with StepLeader and offer millions of users a consistent and native discovery experience in apps, establishing an exciting revenue opportunity without showing a single banner," said Adam Singolda, founder and CEO of Taboola. "We're very excited about the opportunity to help publishers, app developers, brands, and marketers to unlock the potential of their content wherever users may like it."