Verto Analytics Appoints Two Executives For Global Expansion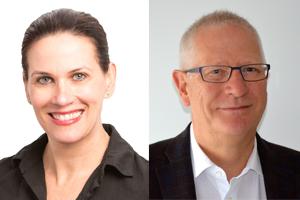 Cross-device audience measurement company Verto Analytics appointed two executives to accelerate international growth. Alison Murdock was named Senior VP of Marketing, and will be responsible for global brand strategy, marketing and communications. Michael Read was appointed Managing Director in the U.K. and will help grow Verto's presence in London while leading all U.K. sales and operations.
Murdock was previously VP of Marketing at B2B predictive intelligence platform 6sense, where she helped launch the company and oversaw all marketing, events and corporate communications. Before joining Verto, Read was Senior VP and Managing Director in the U.K. and Europe at measurement firm comScore, where he opened the company's U.K. office and helped build its EMEA sales organization.
"Verto Analytics presents a rare opportunity that most content marketers do not get — we get to tell stories and demonstrate expertise with data we own," said Murdock in an interview with
Demand Gen Report
. "In the near-term, my primary goal is to promote our insights across the industry using a mix of best-of-breed demand generation and content marketing practices."
In the long term, and as Verto expands to more geographies, Murdock is tasked with expanding the company's marketing operation internationally. This includes working with Verto's international teams to put in place marketing practices while also localizing the content and operations for their markets.