Generating High-Quality Leads With Interactive Content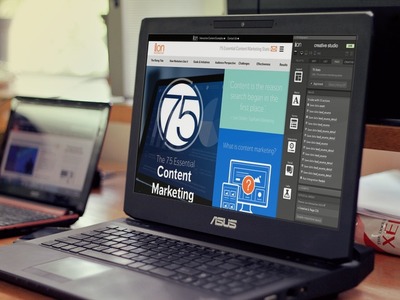 ion interactive is an interactive content marketing platform that positions digital marketers to generate more leads, improve lead quality and build prospect profiles.
Features/Functionality
ion interactive is designed to help marketers create data-driven experiences using calculators, assessments, report cards, quizzes, interactive infographics, look-books, interactive white papers and other interactive content types. The solution's site-embedded and standalone content experiences position users to engage visitors in a digital dialogue that becomes more relevant as they continue to interact.
Targeted Users
Prospective buyers of ion's platform range from CMOs to marketing managers. Their titles include social, demand and lead generation, content marketing and general digital marketing.
Compatibility
ion interactive includes native integrations with Eloqua, Marketo, Demandbase and Salesforce. The solution also has standard integrations with more than 40 other marketing automation, CRM, analytics, call tracking and other technology providers. Customer integrations can also be developed using the platform's open APIs.
Pricing
ion is enterprise-class software as a service (SaaS) available as an annual subscription for $1,995 per month (billed annually).
Current Clients/Users
Some active customers include Dell, DHL Express, eHealth, General Mills, Iron Mountain, Kabam and Paychex.
Competitive Positioning
ion positions users to create data-driven, interactive journeys that move buyers through the funnel more quickly by getting smarter and more relevant with each step.
Contact Information
ion interactive
200 East Palmetto Park Road, Suite 107
Boca Raton, Florida 33432
561.235.7474
info@ioninteractive.com