Pagemodo's Social Media Marketing Tools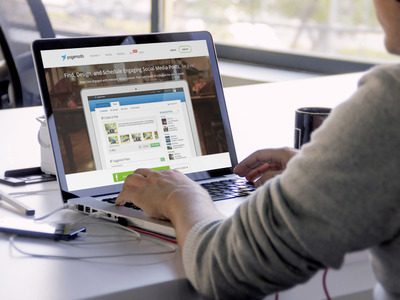 Pagemodo is a provider of social media marketing tools designed to help small business owners and marketing agencies grow awareness and increase engagement to reach their marketing goals.
Features/Functions
Pagemodo positions users to establish a brand's identity, engage its followers, and grow its audience all in one place. Other features include the ability to:
Design cover photos for Facebook and Twitter;
Create custom Facebook tabs like social feeds, contests and contact forms;
Design social graphics;
Discover and schedule engaging content to Facebook, Twitter and LinkedIn from the desktop or iOS app; and
Design, target and manage Facebook Ads.
Compatibility
Pagemodo is compatible with Twitter, Facebook and LinkedIn.
Pricing
Pagemodo offers free and paid packages tailored to the needs of a range of users. Click here to view pricing.
Competitive Positioning
Pagemodo's social media marketing suite is designed with marketing agencies and social media managers in mind, yet is user-friendly enough to help small business owners look their best with no design or technical skills required.
Contact Information
Pagemodo
Silver Spring, Maryland
bizdev@pagemodo.com