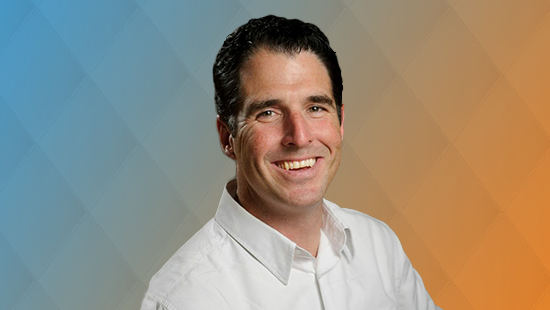 As the way B2B buyer's research their purchasing decisions continue to adapt and change, B2B marketers continue to manage and operate a content marketing strategy that is not set in stone. This ultimately creates a disconnect between their brand and the prospective buyer due to irrelevant or inferior content. That is why change management has grown popular among content marketers looking to formulate their content marketing strategies around their buyers.
Carlos Hidalgo, CEO of ANNUITAS, will be discussing these topics at the B2B Content2Conversion Conference & Demand Gen Summit, two coinciding events that will bring together more than 450 B2B marketing professionals to discuss the latest trends and strategies in content marketing and demand generation.
Demand Gen Report caught up with Hidalgo as he prepared for his session, taking place February 16-18 in Scottsdale, Arizona.
Demand Gen Report: Change management is a key focus as the B2B landscape evolves at warp speed. What are some quick takeaways for making change management an integral part of content marketing strategies?
Carlos Hidalgo: While I believe a lot of organizations are thinking about change management, I do not see many organizations making the move to truly bring about effectual change in terms of their content and demand generation. Just this last year a Content Marketing Institute study showed that only 35% of marketers have a documented content strategy. So while change management is on the minds of many marketers, we still have a long way to go to see the practical application. As for making it a part of their content marketing strategies, I believe it is important to understand that there is more to it than just content. For organizations to truly transform, they need to look at the buyer holistically and align their people, process, content and technology to that of their buyers and their buying process. This is a big undertaking as it is a more detailed strategic approach. But organizations should begin making these changes, even incrementally if need be, and work to become a buyer-centric organization.
DGR: What are some key areas for B2B marketers to focus on as they make this transformation?
Hidalgo: As noted previous, the focal point has to be the buyer and looking to focus on having a continual conversation with them throughout the buying process. Too many organizations are taking a tactical approach in connecting with their buyers; a white paper here, a webinar there, emails blasts, etc. There is no continuity. What marketers needs to do is the hard work of truly gaining insights into the buyers challenges, pain points, triggers that are pushing them into a buying cycle. They need to understand the content consumption patterns of their buyers and what is influencing their purchase and then develop and align content. Simply spending more on content will not get you any closer to your buyer, it will just get you more content.
DGR: Change can often meet with resistance. What are some tips for B2B marketers initiating change within their own organizations?
Hidalgo: Marketing leaders need to create a culture of change in their organizations. Any change that is to be initiated will start with the right mindset about what change lies ahead. Without this kind of culture, change management will not be effective. The goal is to truly have change that sticks and this starts culturally. Secondarily, marketers need to understand that this change will not necessarily happen quickly. It is tiresome to hear businesses and consulting groups alike propose this can happen in a two-day workshop. Change can be hard and will take time, mentally grasping that will be key to setting the right expectations.