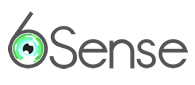 6Sense, a B2B predictive intelligence engine, announced the launch of ProductSense, a tool designed to enable companies to score a prospective buyer's intent at the product level.
The new solution seeks to leverage external behavioral data — not found in the user's CRM system — to find prospects that have the highest potential to convert. The tool can also provide users with further insights into an existing prospect's buying intent. The data collected can also be leveraged to predict future demand for products, which can aid marketers when forming strategies for particular product lines.
The resulting product-level insights enable marketers to target the right contacts and accounts with the right messages, on the right channels, at the right time, according to Amanda Kahlow, founder and CEO of 6Sense.
Kahlow added: "We understand the challenges that B2B sales and marketers face better than anyone. One of our top priorities is continuously evolving the 6Sense engine to respond to those needs. ProductSense shows our customers which prospects are most likely to buy, what they will buy and when. Predicting buyers and the products they're interested in isn't magic; it's math and lots of behavioral, intent-related data."