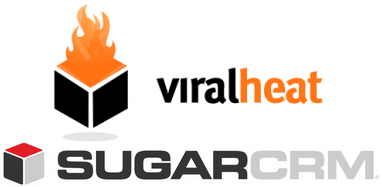 Viralheat, a social media management and monitoring software provider, announced an integration with SugarCRM, a move intended to help users leverage social interactions to boost customer relationships.
The integration connects Viralheat users to their SugarCRM accounts, designed to allow users to create and manage leads generated via their social channels. The partnership can also allow users to generate activity records on leads and track them through the sales funnel. Leads can also be sent to the sales team, which can help companies prioritize high-value targets.
"The continuous challenge for all B2B marketers is to identify prospects and engage with them as fast as possible — ideally within minutes of identifying a hot lead on social media channels," said Jeff Revoy, CEO of Viralheat. "By connecting Viralheat with SugarCRM, sales and marketing teams can tap into social data and use the power of predictive social analytics to boost sales and customer engagement."