Pinterest Unveils Data Analytics Tool For Businesses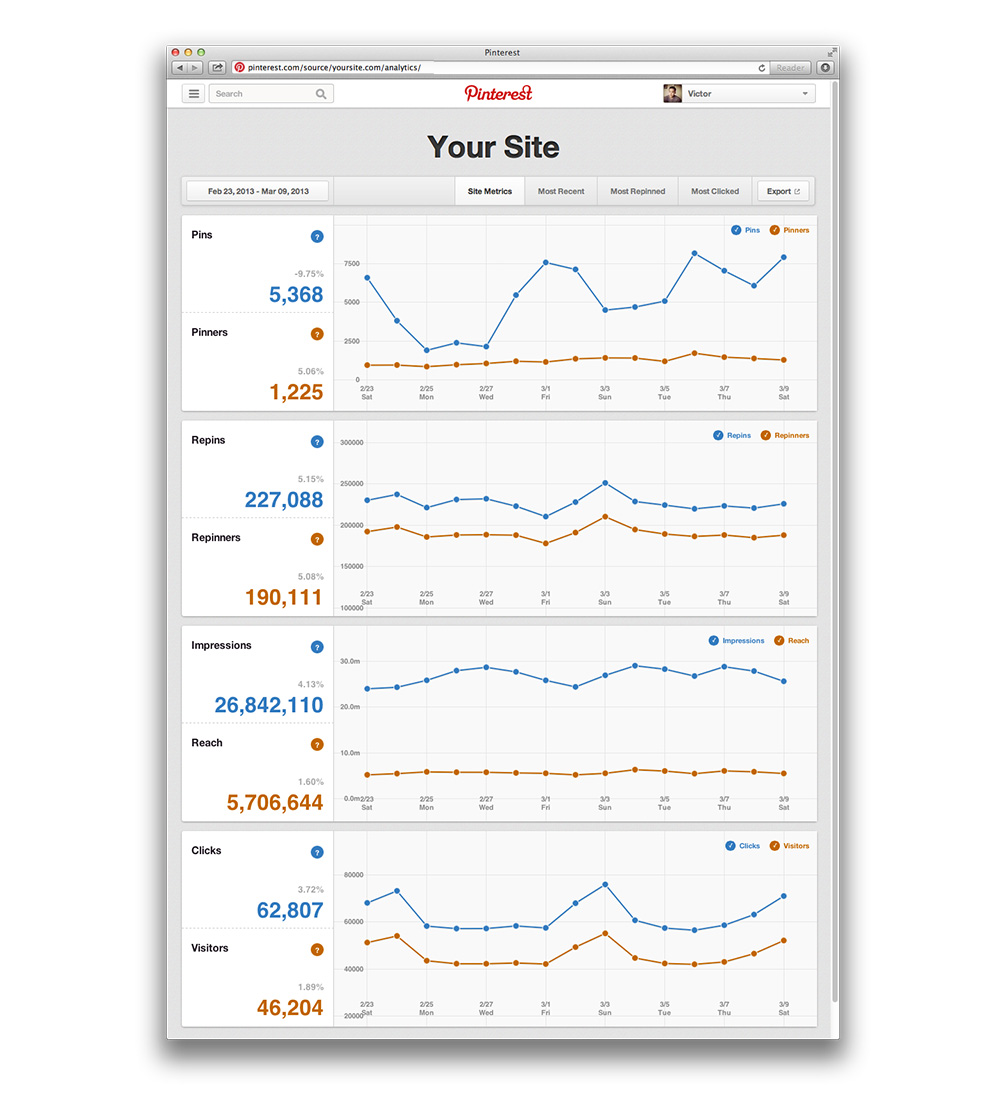 Pinterest has rolled out Pinterest Web Analytics to offer marketersinsights into how visitors are interacting with pins that originate from their web sites. This analytics tool is currently available to verified web sites.

Key features of Pinterest Web Analytics include:
Capturing information on the amount of visitors pinned content from your site;
Number of Pinterest users that have viewed these pins;
Number of visitors that have accessed your site via Pinterest; and
Analytics on the most repinned, clicked and recent pins.
This tool builds on the set of business tools already available for Pinterest users such as the business accounts, Pin It buttons and board widgets.

"We updated our business site with new tips and case studies to make things easier," said Tao Tao, Software Engineer for Pinterest. "Over the coming months, we hope to add new tools and more detailed insights."