Industry News
Tuesday, 21 April 2015 08:19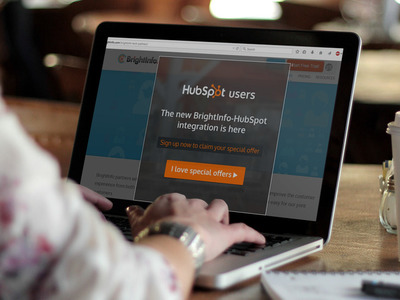 BrightInfo, a content analysis and web site personalization tool, has integrated with HubSpot's marketing automation platform. The move positions marketers to automatically generate individualized content recommendations for anonymous visitors to their web site or landing pages based on buyer behaviors.
The integration is designed to give BrightInfo access to the user's portfolio of content located within HubSpot, which can then be used to automatically provide content recommendations based on how visitors are behaving. Supplying visitors with this relevant content is intended to help move anonymous visitors along the buying cycle, ultimately turning them into known prospects and boosting conversion rates.
Read more...
Industry News
Monday, 20 April 2015 10:00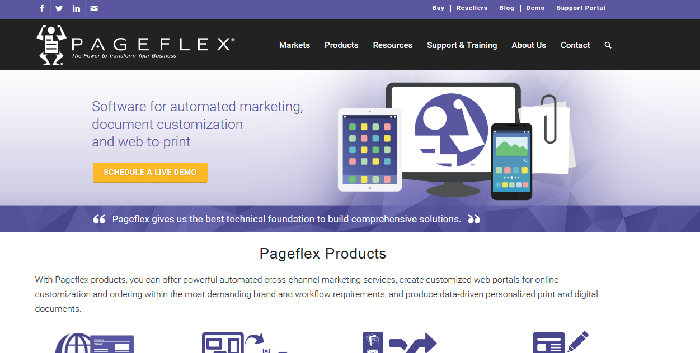 Pageflex Inc., a dynamic publishing and multichannel marketing solutions provider, has acquired EarthIntegrate, the provider of a localized marketing automation solution, for an undisclosed fee.
The combined solutions position Pageflex to offer a seamless sales and marketing experience, while also boosting productivity by allowing users to launch campaigns across multiple channels.
Read more...
Industry News
Friday, 17 April 2015 08:50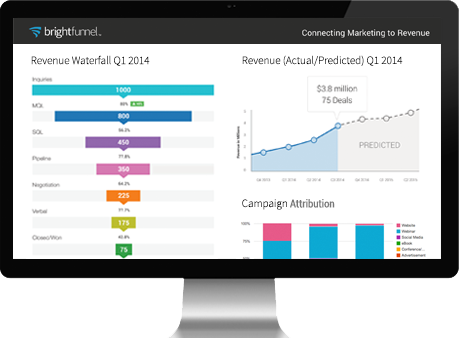 BrightFunnel, a revenue attribution platform provider, unveiled its Revenue Waterfall tool, a solution designed to automate the process of tracking leads through the buyer's funnel.
The tool positions users to gain insights into how leads are entering and progressing through the buying funnel, ultimately enabling marketers to connect the dots between marketing spend and company revenue.
Read more...
Industry News
Thursday, 16 April 2015 10:54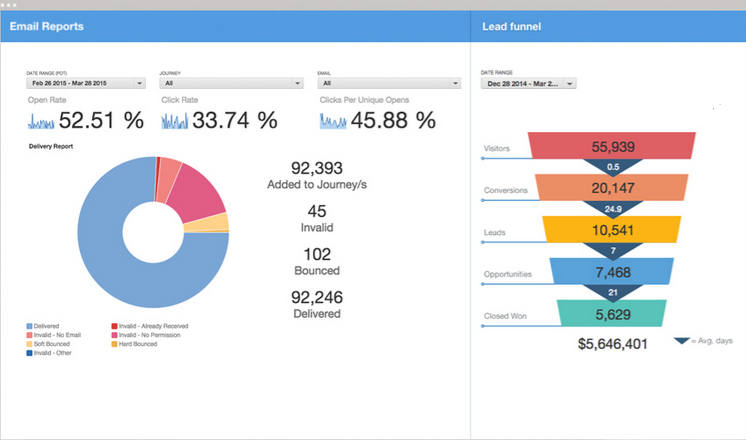 Autopilot, a multichannel marketing automation platform provider, is partnering with GoodData, a SaaS-based business intelligence company. This move positions Autopilot users to gain insights into how customers and prospects are engaging through multiple channels and various stages of the buyer's journey.
In addition, the data provided by GoodData can help users track and measure marketing's impact on the bottom line.
Read more...
Industry News
Written by Kim Ann Zimmermann, Senior Managing Editor
Wednesday, 15 April 2015 10:42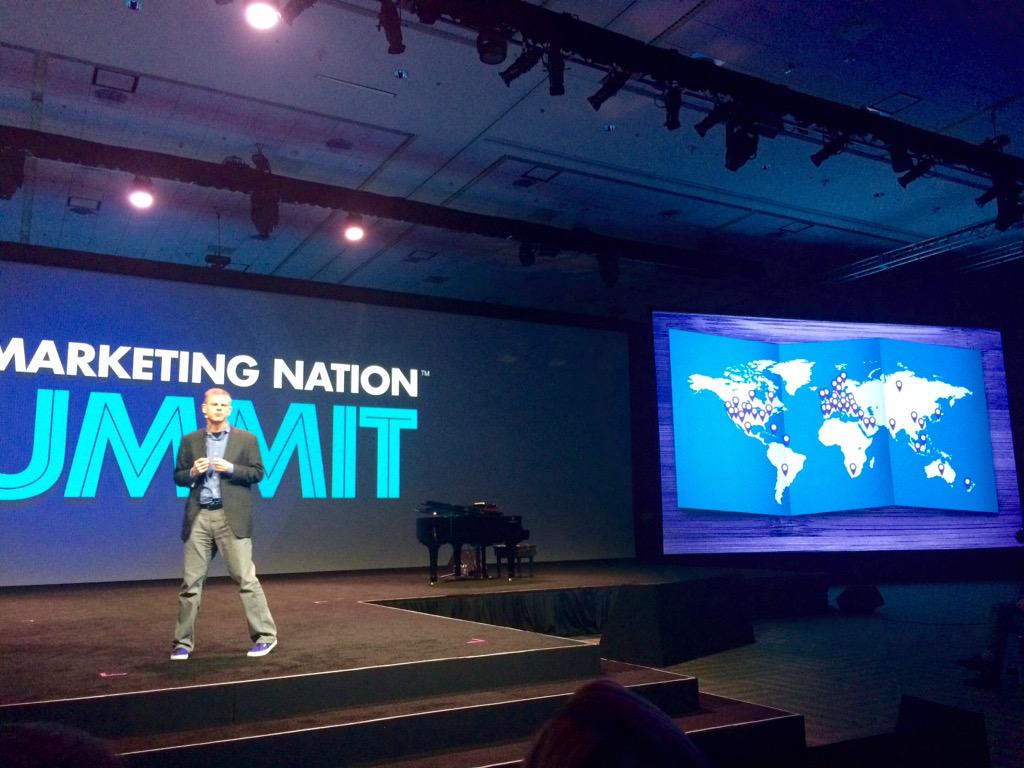 Marketo unveiled an integration with LinkedIn's Lead Accelerator solution at its Marketing Nation Summit this week, a move designed to improve B2B marketers' ability to nurture known and anonymous prospects through multiple channels.
The solution provides marketers with relevant business, profile and behavioral data on unknown prospects, said Russell Glass, Head of Products, LinkedIn Marketing Solutions, in a keynote address.
Read more...
<<

Start

<

Prev

1

2 3 4 5 6 7 8 9 10 Next > End >>


Page 1 of 313
Demanding Views
By Judd Marcello, Smartling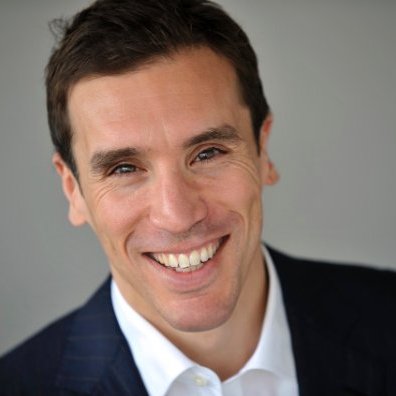 To effectively compete in today's global market, it's no longer enough to have a website and SEO strategy targeted only at the English-speaking world.
Companies that have customers around the globe — or multilingual customers in the U.S. — need to think about translating and localizing their websites, mobile apps and other digital content, and then optimizing each for relevant organic search ranking, traffic and conversions.
Read more...
Bulletin Board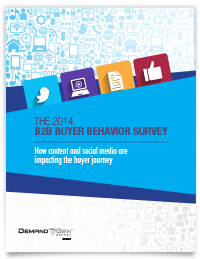 Demand Gen Report's 2014 B2B Buyer Behavior Survey provides insights into how B2B buyers make their decisions. Buyers are waiting longer to engage with sales, but they are more satisfied with the process than in years past. For an in-depth look at this research, download the report now!
Solution Spotlight

Socialwhirled is a multichannel marketing and advertising campaign platform designed to help align company messaging across social, mobile and digital channels.
Read more...
Follow Us
Industry Events
When: June 8 - 11, 2015
Where: Chicago, IL
eMetrics Summit is the only comprehensive event dedicated to digital analytics and marketing optimization. As the leading conference covering the impact of data & technology on marketing, the eMetrics Summit focuses on driving business results through data analysis and technology adoption.
Read more...