Industry News
Friday, 27 March 2015 08:55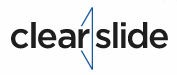 ClearSlide, a sales engagement platform provider, launched its ClearSlide Engagement and Follow solutions. The tools are designed to help sales and marketing teams monitor, analyze and respond to sales performance data.
The new tools are offered through the company's sales engagement platform, and are intended to help marketing and sales leaders coach sales reps, test or revise content and forecast potential closed deals.
Read more...
Industry News
Thursday, 26 March 2015 09:08

HubSpot has acquired Rekindle, a company that offers a mobile app intended to gather updated contact information from across all of a person's contact networks. The acquisition positions HubSpot users to gain insights into prospects through mutual connections. The financial terms of the deal were not disclosed.
The announcement comes during a time of considerable growth for HubSpot. The company launched its IPO in the latter half of 2014, and reported a 51% increase in revenue in its first quarter as a public company.
Read more...
Rich Media
Wednesday, 25 March 2015 00:00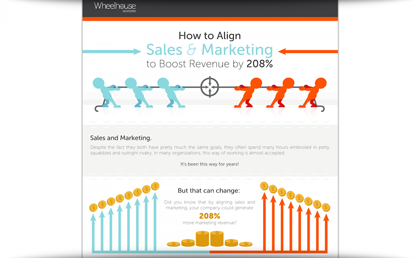 It's no secret that strong alignment between sales and marketing teams tends to be the exception rather than the rule. Despite the fact that there's so much crossover in their day-to-day functions, the two teams are often divided by competition and internal politics — as well as separate, often contradictory, goals and metrics. In fact, as many as 76% of marketers admit that they're giving short shrift to sales enablement. This infographic from Wheelhouse Advisors, a marketing consultancy, details the benefits your business can unlock when sales and marketing work together.
Read more...
White Papers
Wednesday, 25 March 2015 11:28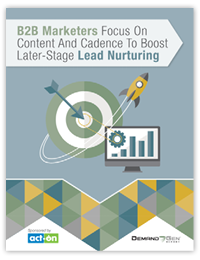 Over the past several years, B2B marketers have been expanding the role of lead nurturing as a key element of their marketing initiatives. In Demand Gen Report's 2014 Lead Nurturing Benchmarking Study, 71% of respondents reported that they are using lead nurturing as part of their demand generation activities, and another 19% plan to within the next 12 months.
Read more...
Social & Mobile
Wednesday, 25 March 2015 09:43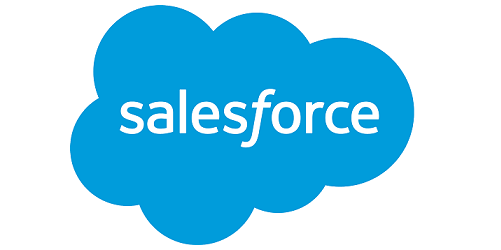 Salesforce launched Active Audiences, a product designed to help marketers enhance their ad targeting capabilities across Facebook, Twitter and other mobile app connected through the Facebook Audience Network.
Part of the Salesforce Marketing Cloud, the tool is positioned to help marketers automate the management of targeted ads through Facebook Custom Audiences and Twitter Tailored Audiences applications. Active Audiences is designed to help marketers manage, segment and synchronize targeted advertising with their CRM data in real time.
Read more...
<<

Start

<

Prev

1

2 3 4 5 6 7 8 9 10 Next > End >>


Page 1 of 308
Demanding Views
By Braveen Kumar, Uberflip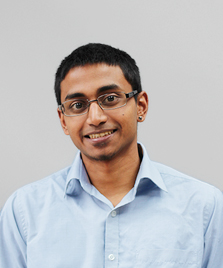 Sooner or later, when they receive enough attention, useful advice and content marketing tactics run the risk of giving birth to buzzwords and generalized best practices.
Somewhere down the line, we lose sight of their initial usefulness or, worse, how they've evolved over time. It's worth taking another look at these "best practices" to revisit their real value and relevance.
Read more...
Bulletin Board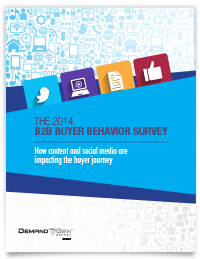 Demand Gen Report's 2014 B2B Buyer Behavior Survey provides insights into how B2B buyers make their decisions. Buyers are waiting longer to engage with sales, but they are more satisfied with the process than in years past. For an in-depth look at this research, download the report now!
Solution Spotlight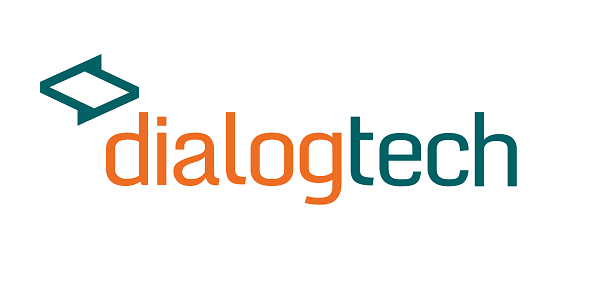 The DialogTech Voice360 platform is a call analytics and automation solution designed to help marketers drive conversations with prospects that enhance revenue opportunities and maximize ROI.
Read more...
Follow Us
Industry Events
When: March 31 - April 1, 2015
Where: San Francisco, CA
MarTech is a vendor-agnostic forum for understanding the breadth of marketing technologies and how organizations can effectively integrate them into their marketing strategy and operations.
Read more...
When: April 14 - 15, 2015
Where: New York, NY
In the age of the customer, marketers face three acute strategic and operational challenges: how to connect with distracted, empowered customers; how to engage customers once those connections are made; and how to nurture customer obsession as a strategic imperative throughout the organization. This Forum will teach you how to build and lead a next-generation marketing organization focused on customer obsession.
Read more...
When: June 8 - 11, 2015
Where: Chicago, IL
eMetrics Summit is the only comprehensive event dedicated to digital analytics and marketing optimization. As the leading conference covering the impact of data & technology on marketing, the eMetrics Summit focuses on driving business results through data analysis and technology adoption.
Read more...