Podcasts
Wednesday, 02 May 2012 10:54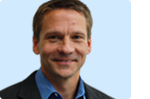 Demandbase CEO Chris Golec highlights the company's recent growth initiatives, including the appointment of Amit Varshneya to VP of Strategic Services. The company recently launched its Strategic Services program to help customers assess the potential of their marketing programs and drive customer retention. Golec shares the program details, key market trends, and insight into the critical need for B2B marketers to personalize prospect experiences.
Feature Articles
Written by Amanda F. Batista
Tuesday, 01 May 2012 11:08
The huge spike in adoption of marketing automation systems has transformed the way sales and marketing teams engage prospects. As adoption and maturity levels have grown, the technology has also changed the way sales and marketing teams measure and track the performance of their campaigns. One of the gaps that marketing automation systems have exposed involves data management.
While marketers see great value in marketing automation tools and investments, many now recognize a significant gap in their ability to connect process to usage because data management is a challenging foundational component. By implementing the right strategies to harvest and maintain accurate data, marketers can enhance their campaign initiatives and provide relevant prospect and customer offers.
Read more...
DemandGen Reports
Monday, 30 April 2012 11:55

HomeStar Broker Solutions Corp., a provider of Internet lead conversion solutions to the real estate industry, and LeadMaster, a provider of cloud computing solutions for CRM, sales lead management, marketing automation and sales force automation, announced an agreement to provide LeadMaster as the engine for the HomeStar Technology Platform.
Vancouver, Canada-based HomeStar Broker Solutions is a lead management company specializing in online conversions in real estate. The company's clients include real estate companies looking for outsourced assistance in lead response, agent support and lead cultivation.
The company provides its clients with support to validate and respond to online property  inquiries, and to ensure immediate follow up. The company also offers back-end support to monitor agent activity and optimize lead conversion efforts.
Read more...
DemandGen Reports
Friday, 27 April 2012 11:01

Marketing automation software vendor Neolane recently announced new features for Neolane Interaction, the company's real-time offer management solution. The new features are designed to provide a better experience for anonymous users and to provide better alignment for cross-channel marketing campaigns.
Neolane Interaction combines a central offer catalog, business rules engine and database marketing list to identify individuals arriving via inbound marketing channels. It then selects, personalizes and renders appropriate offers for each user based on their behavior and known personal characteristics. It is available as either a stand-alone solution or as part of the company's campaign management software.
Read more...
Feature Articles
Written by DG Report
Monday, 23 April 2012 09:34
Business executives are increasingly wary of sales messaging, new research from DemandGen Report shows. The Content Preferences Survey, which includes responses from 120 business executives, found that 75% of respondents encourage solution providers creating content to "curb the sales messaging."
The survey, developed to understand the research patterns and content preferences of today's B2B buyer, includes input from business executives in Tech/Enterprise; Telecom; Financial Services; Media/Internet; and Manufacturing. Results underscored the role of emerging media and technology in changing behaviors and preferences. DemandGen Report Managing Editor Amanda Batista shared key survey findings and takeaways during the B2B Content2Conversion Conference, held today at The Times Center in New York City.
Research findings indicate a need for marketers to reevaluate their content strategies to ensure that prospects understand the value for their business and objectives, rather than resorting to obtrusive, ineffective sales-speak.
Read more...
<< Start < Prev 101 102 103 104

105

106 107 108 109 110 Next > End >>


Page 105 of 215
Bulletin Board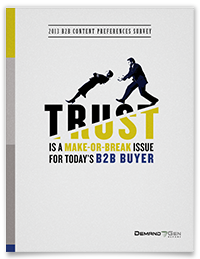 Download Demand Gen Report's 2013 Content Preferences Survey for the latest research on the content that matters most to B2B buyers.
Solution Spotlight

Response Wise for Salesforce adds functions such as email marketing, unlimited sending, robust campaign reporting and more to Salesforce.
Read more...
Follow Us
Demanding Views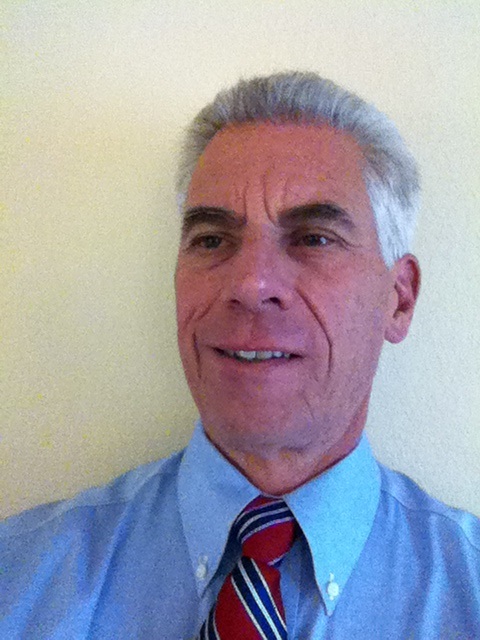 By Hugo Bader, Director Of Business Development, DialAmerica
Answering a seemingly simple question — what is a lead? — is in actuality one of the more challenging aspects of marketing and sales. Finding a common definition of how to classify new business among different companies is nearly impossible, and what consistently surprises me is how much the definitions vary within any single organization.
Read more...
Industry Events
When? August 19-22
Where? Hynes Convention Center - 900 Boylston Street - Boston, MA
That's right, the INBOUND conference is a must-attend event for marketers worldwide to experience the inbound marketing movement by learning, watching, using, talking, and networking for four whole days in the heart of Boston's emerging tech scene.
Read more...

When: April 8-10, 2013.
Where: Hilton San Francisco Union Square - 333 O'Farrell St., San Francisco, CA.
No matter what time of year you visit San Francisco, you'll find plenty of things to see and do. San Francisco is home to world-class restaurants, breath-taking sites and beautiful scenery.
Tweet with us: #mus13
Read more...
Achieving Measurable Marketing Results Across The Enterprise
Date: June 26, 2012 Time: 8am - 12pm Where: MacArthur Park Restaurant in Palo Alto, CA
Read more...
September 4-5-6, Columbus Convention Center
Columbus, Ohio USA
Read more...