Rich Media
Wednesday, 15 May 2013 11:49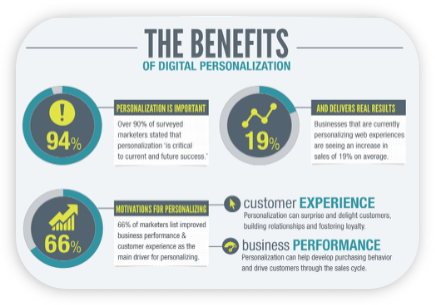 In today's digital world, B2B buyers have come to expect more personalized content. This infographic from Pardot outlines the benefits and opportunities for expanded use of personalization.
Read more...
Demand Generation Strategies
Written by Matthew S. McKenzie
Tuesday, 14 May 2013 17:17

At last year's SiriusDecisions Summit, the big news was the firm's updated Demand Waterfall — a well-known and widely adopted approach to multi-channel lead sourcing. This year's Summit, held last week in San Diego, focused on how B2B marketers have (or in some cases have not) adopted the updated Demand Waterfall.
At the same time, the Summit also offered an interesting look at how changing technology and new content trends continue to rewrite the rules of the B2B marketing game.
Read more...
Industry News
Tuesday, 14 May 2013 07:58

Limelight Networks unveiled the next generation of its Limelight Orchestrate Digital Presence Platform, which integrates content management, video and cloud storage under one platform.
Orchestrate V2.0 includes a broad range of innovations to help Limelight customers leverage video, rich media, web and social content to create consistent digital experiences across channels, devices and geographies, said company officials.
Read more...
Industry News
Monday, 13 May 2013 09:14

Eloqua won Best Marketing Automation Solution at the 2013 CODiE Awards, hosted by the Software & Information Industry Association (SIIA).
The Eloqua platform was recognized for being one of the first solutions to integrate HTML 5 with an intuitive interface that assists in lead generation, marketing execution, managing campaign performance and tracking revenue growth.
Read more...
Industry News
Friday, 10 May 2013 09:24

In response to the increasing demand for third-party digital marketing services, Marketo launched the Marketo Agency Program.
With 50 partners already participating in the program, the Marketo Agency Program is an automated platform that tracks leads in various forms from social, lead interaction and sales-ready status, according to company officials. Clients also gain access to Marketo's Marketing Nation.
Read more...
<< Start < Prev 101 102 103 104

105

106 107 108 109 110 Next > End >>


Page 105 of 280
Demanding Views
By Lisa Lakata, Senior Data Analyst, 6Sense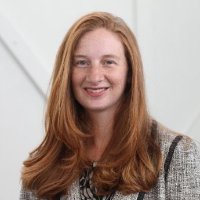 When it comes to size, we hear a lot about "Super Size,""Upsize," "Go big or go home." So when your company hops on the Big Data bandwagon, is bigger better? Is more data more helpful?
Not necessarily. The fact is more data does not automatically equal more information. The quality of data is just as, if not more, important.
Read more...
Bulletin Board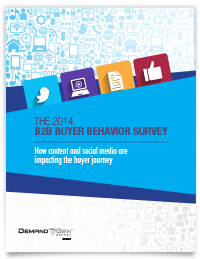 Demand Gen Report's 2014 B2B Buyer Behavior Survey provides insights into how B2B buyers make their decisions. Buyers are waiting longer to engage with sales, but they are more satisfied with the process than in years past. For an in-depth look at this research, download the report now!
Solution Spotlight

Ambition is the self-proclaimed "fantasy football for sales teams," designed to use gamification to benchmark sales reps within an organization, boost productivity and close more deals.
Read more...
Follow Us
Industry Events
When: November 11 – 13, 2014
Where: Raleigh, NC
Internet Summit is a premier digital strategies forum with a goal of educating and promoting forward thinking and thought leadership on topics related to internet business and marketing. Attendees come from a broad range of organizations including National Brands, Agencies, Technology Companies, Media, B2B Providers, Associations & Nonprofits and Startups.
Read more...
When: February 16 - 18, 2015
Where: Scottsdale, AZ
The B2B Content2Conversion Conference brings together the top thought leaders and practitioners in both content and demand generation. The combined agenda provides real-world case study examples, as well as actionable takeaways on how marketers can better target, engage and convert prospects into customers. Taking place in Scottsdale, Arizona, the B2B Content2Conversion Conference provides you with a playbook to optimize your 2015 marketing plans.
Read more...
When: February 23 – 26, 2015
Where: Las Vegas, NV
Discover how-to details and strategies for fast, measurable digital marketing success. All of it is real-world experience grounded in rigorous research and taught by successful marketers who face your same challenges. Learn how to make your email campaigns — and your career — more successful than ever and do it within a world-class venue. It's no wonder leading organizations consider Email Summit a priority investment year after year.
Read more...