Industry News
Friday, 22 February 2013 14:00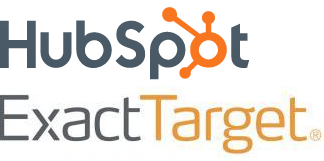 HubSpot increased its revenue, customer count and number of employees in 2012, according to the marketing automation firm's financial report. ExactTarget also reported strong Q4 and 2012 results, with revenue of $292.3 million in 2012, a 41% increase compared to 2011.
Read more...
Social & Mobile
Friday, 22 February 2013 11:12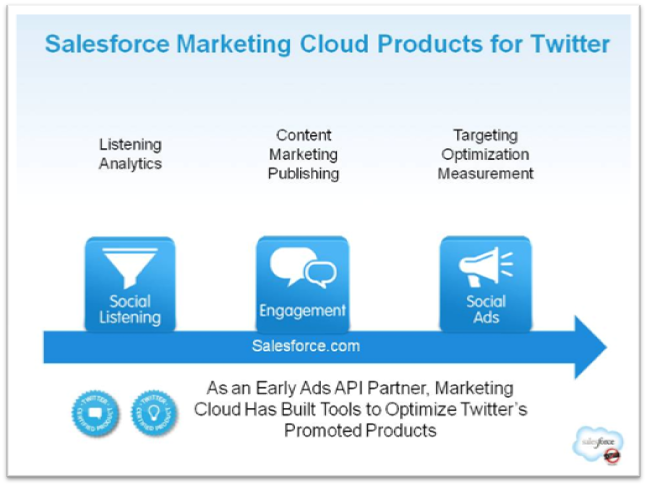 Salesforce.com launched a Social Ads Platform for Twitter, enabling marketers to manage Twitter advertising alongside existing social marketing programs with the Salesforce Marketing Cloud.
With the new Salesforce Marketing Cloud Social Ads Platform for Twitter, brands and agencies will be able to:
Read more...
Industry News
Thursday, 21 February 2013 07:00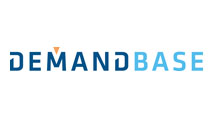 Demandbase, the B2B targeting and personalization platform, launched Technology Targeting, a new feature of Demandbase Company-Targeted Advertising that enables advertisers to target and personalize display ads to business audiences based on the technologies they have deployed.
With Technology Targeting, advertisers can now specify the criteria of "technologies used" as part of their campaign targeting requirements. Marketers can target customers based on competitors' clients, complementary solutions or other key attributes.
Read more...
Revenue Strategies
Written by Kim Zimmermann, Managing Editor
Wednesday, 20 February 2013 08:00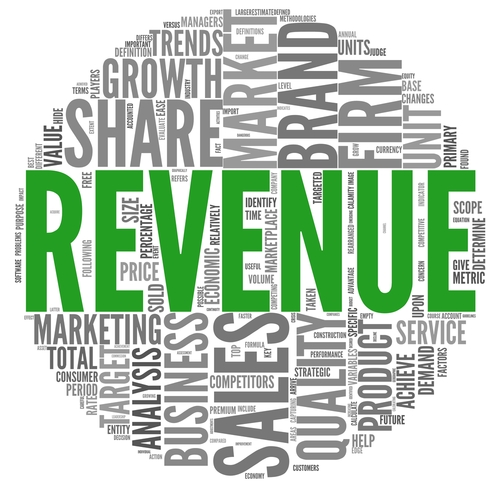 Marketing has traditionally been viewed as a cost center – money goes in, but it has been hard to measure the actual return on the investment. Marketers have been accustomed to speaking the language of clicks, page views, email open rates and other metrics, yet experts say these metrics don't matter much to the CEO, CFO and others who are focused on the bottom line.
This dynamic is changing at a rapid pace, and marketers are being asked more frequently and more earnestly than ever before to justify marketing spend. According the IBM Global CMO Study, 75% say that return on marketing investment will be the primary measure of their effectiveness by 2015, but only half feel sufficiently prepared to provide hard numbers.
Read more...
Industry News
Tuesday, 19 February 2013 15:30

TreeHouse Interactive announced a suite of design tools to enable marketers to create lead nurturing campaigns faster and more efficiently.
The new Action Studio, part of the company's Marketing View marketing automation platform, has a drag-and-drop interface that provides unique access to behavioral and contact data when creating automated and personalized nurturing paths, according to company officials.
Read more...
<< Start < Prev 101 102 103 104

105

106 107 108 109 110 Next > End >>


Page 105 of 263
Demanding Views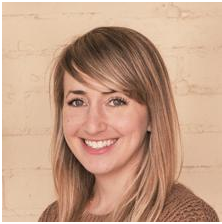 By Hayley Mullen, Content and Community Manager, Uberflip
I'm tempted to start by calling marketing automation the "hot new trend," but "trend" implies something fleeting — and believe me, marketing automation isn't going anywhere. Rather, more companies are realizing the need for marketing automation as part of their strategy, especially as content/inbound marketing replaces traditional in-your-face marketing.
If you're new to marketing automation, the term can be misleading — automated means less work, right? Well, yes and no. A marketing automation platform will handle much of the grunt work, streamline existing processes, and provide the kind of insight into your audience that would take hours to dig up if done manually. But it's not meant to take over your marketing for you. It's meant to cut down on production time and lay the foundation for better marketing. Making the most of that is up to you.
Read more...
Bulletin Board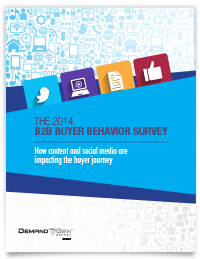 Demand Gen Report's 2014 B2B Buyer Behavior Survey provides insights into how B2B buyers make their decisions. Buyers are waiting longer to engage with sales, but they are more satisfied with the process than in years past. For an in-depth look at this research, download the report now!
Solution Spotlight

Terminus is a platform that provides B2B marketers with a more holistic approach to targeting leads by incorporating display advertising into their marketing strategy.
Read more...
Follow Us
Industry Events
When: August 10 – 12, 2014
Where: New York, NY
This three day conference includes an exhibit hall with affiliates, merchants, vendors, and networks, as well as multiple tracks of educational sessions covering the latest trends and information from affiliate marketing experts.
Read more...
When: September 15 – 18, 2014
Where: Boston, MA
INBOUND's purpose is to provide the inspiration, education, and connections you need to transform your business. This September, we will host thousands of marketing and sales professionals from almost every industry imaginable and from all corners of the globe at the Boston Convention & Exhibition Center. In 2013, we had 5,500 attendees from 35 countries, and we're excited to be bigger than ever this year.
Read more...
When: October 8 – 10, 2014
Where: Boston, MA
Are you armed and ready to meet the marketing challenges of today, tomorrow, and beyond? With technology and the way we live changing rapidly, B2B marketers have so many options and tools that it can be overwhelming. At the 2014 B2B Marketing Forum we will have inspirational speakers presenting on the hottest, smartest topics—giving you the knowledge you need to thrive in 2014, 2015 and beyond. Get ready to bullet-proof your marketing for the future and come out a modern marketing rock star!
Read more...