Social & Mobile
Tuesday, 26 March 2013 00:00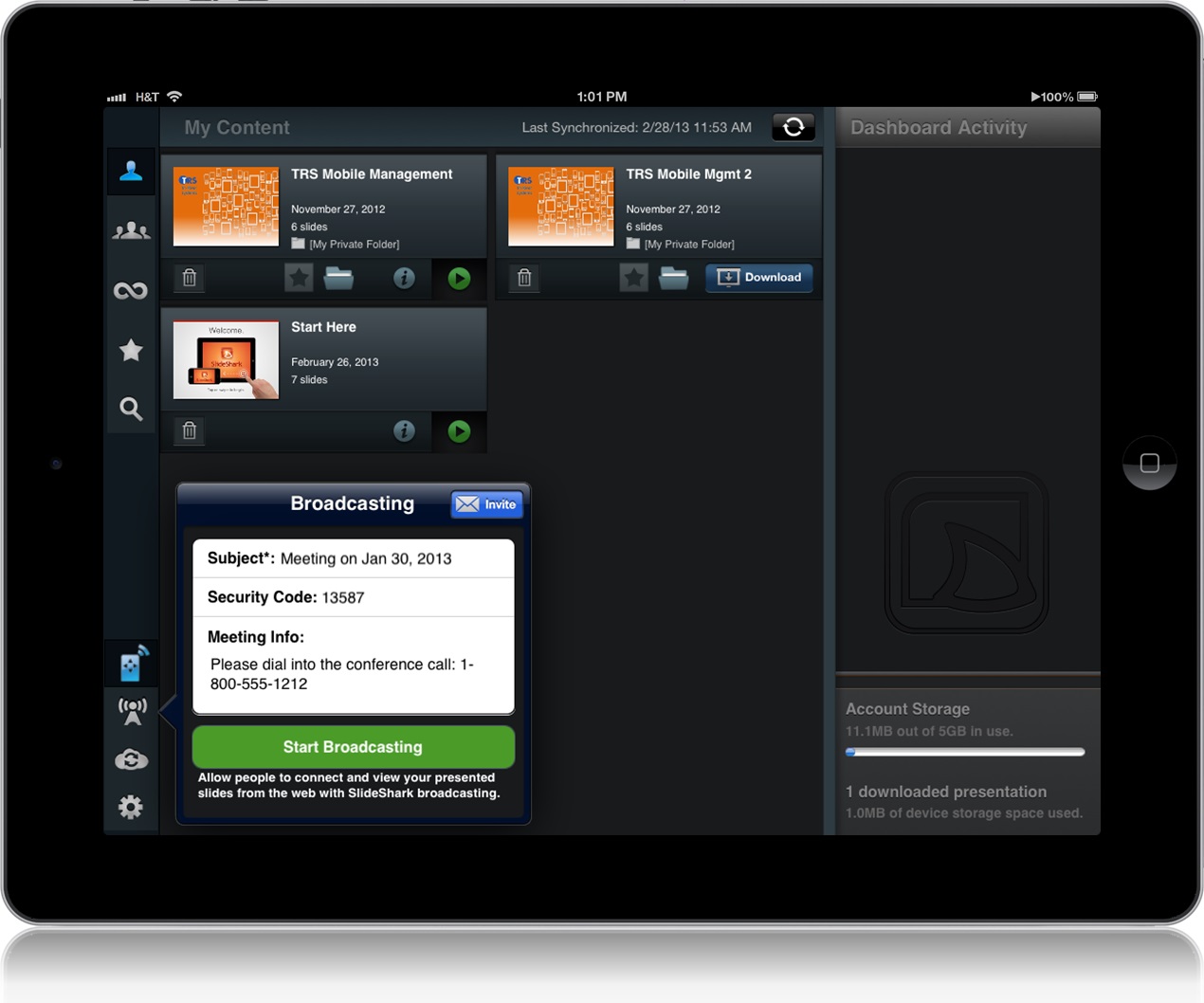 Brainshark launched SlideShark Broadcasting, which makes it possible for in-person or remote attendees to view presentations in real time and provides presenters with in-depth information about attendees.
With the launch of SlideShark Broadcasting, presenters using SlideShark on iPads and iPhones can:
Tap within the app to begin broadcasting their live presentations. Presenters each have a unique URL with their username that attendees use to join the broadcast;
Invite attendees by email from within the app — either before the presentation starts or even during it — to click the link to join the broadcast;
Receive visual alerts when someone enters/exits a broadcast; and
Get an in-depth report on who attended the broadcast and for how long.


Read more...
Industry News
Monday, 25 March 2013 10:43

The D&B360 solution for company data and insights from Dun & Bradstreet is now integrated into the marketing automation suite from Eloqua and has been added to the Eloqua AppCloud.
Through D&B360 for Eloqua, customers can access streamed, continually updated D&B data and insights on more than 220 million companies and 100 million people. With D&B360's new capabilities, B2B marketers can now conduct advanced segmentation, identify the best new opportunities and communicate targeted messages that resonate with key decision makers.
Read more...
Industry News
Monday, 25 March 2013 10:27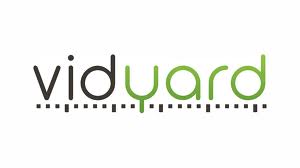 Vidyard, a video marketing platform for business, secured $6 million in Series A financing.
OMERS Ventures led the round of funding, along with current investors iNovia Capital and SoftTech VC, and Jill Rowley of Eloqua participated with a personal investment in the company. The Series A financing positions Vidyard to meet the growing demand from marketers for powerful, actionable data for their video content, company officials said.
Read more...
Rich Media
Monday, 25 March 2013 08:55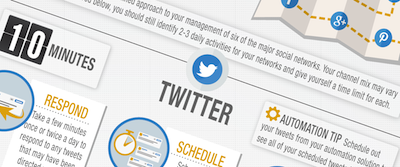 With the quickly changing social media landscape, B2B marketers find it hard to determine how much time to dedicate to each channel. This infographic from Pardot provides a minute-by-minute plan to tackling social media in just a half an hour a day.
Read more...
Social & Mobile
Friday, 22 March 2013 07:57

TreeHouse Interactive, a provider of partner relationship management technology, unveiled Reseller View Mobile, a customizable, full-featured solution that is optimized for mobile devices. The announcement was made at Microsoft Dynamics Convergence 2013 in New Orleans.
Reseller View Mobile extends enterprise-class partner portals so that channel partners now have access to the tools needed to more effectively sell products, provide service, and support their customers from any location, according to company officials. The solution is compatible with most mobile browsers, is immediately available and does not require users to update their mobile devices.
Read more...
<< Start < Prev 101 102 103 104

105

106 107 108 109 110 Next > End >>


Page 105 of 270
Demanding Views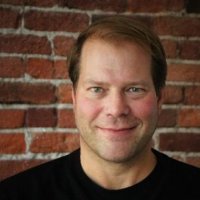 By John Bara, CMO, Mintigo
I have been through multiple mergers and acquisitions in the software industry. In each case, business models depend on successful cross-selling of new products and services to respective customer bases of the newly combined companies.
Have you been a part of a merger or acquisition? Was the newly combined company pleased with the results, or did they disappoint? What was the success rate of finding existing customers to cross-sell the newly acquired products or services? How were those targets selected?
Read more...
Bulletin Board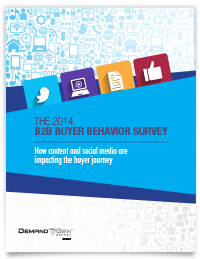 Demand Gen Report's 2014 B2B Buyer Behavior Survey provides insights into how B2B buyers make their decisions. Buyers are waiting longer to engage with sales, but they are more satisfied with the process than in years past. For an in-depth look at this research, download the report now!
Solution Spotlight

ChimpSync is designed to provide MailChimp users with Salesforce integration, allowing users to sync contacts, leads and other campaign data between the two platforms.
Read more...
Follow Us
Industry Events
When: September 15 – 18, 2014
Where: Boston, MA
INBOUND's purpose is to provide the inspiration, education, and connections you need to transform your business. This September, we will host thousands of marketing and sales professionals from almost every industry imaginable and from all corners of the globe at the Boston Convention & Exhibition Center. In 2013, we had 5,500 attendees from 35 countries, and we're excited to be bigger than ever this year.
Read more...
When: October 8 – 10, 2014
Where: Boston, MA
Are you armed and ready to meet the marketing challenges of today, tomorrow, and beyond? With technology and the way we live changing rapidly, B2B marketers have so many options and tools that it can be overwhelming. At the 2014 B2B Marketing Forum we will have inspirational speakers presenting on the hottest, smartest topics—giving you the knowledge you need to thrive in 2014, 2015 and beyond. Get ready to bullet-proof your marketing for the future and come out a modern marketing rock star!
Read more...
When: October 13 – 16, 2014
Where: San Francisco, CA
Whether you're a company of five or a Fortune 500, you're going to learn a lot of innovative ways to improve your business at Dreamforce. With over 1,400 sessions and thousands of live solutions from the world's largest cloud ecosystem, Dreamforce has tailored content specific to your business size and type, for any role in your company.
Read more...