Content Strategies
Wednesday, 20 March 2013 10:05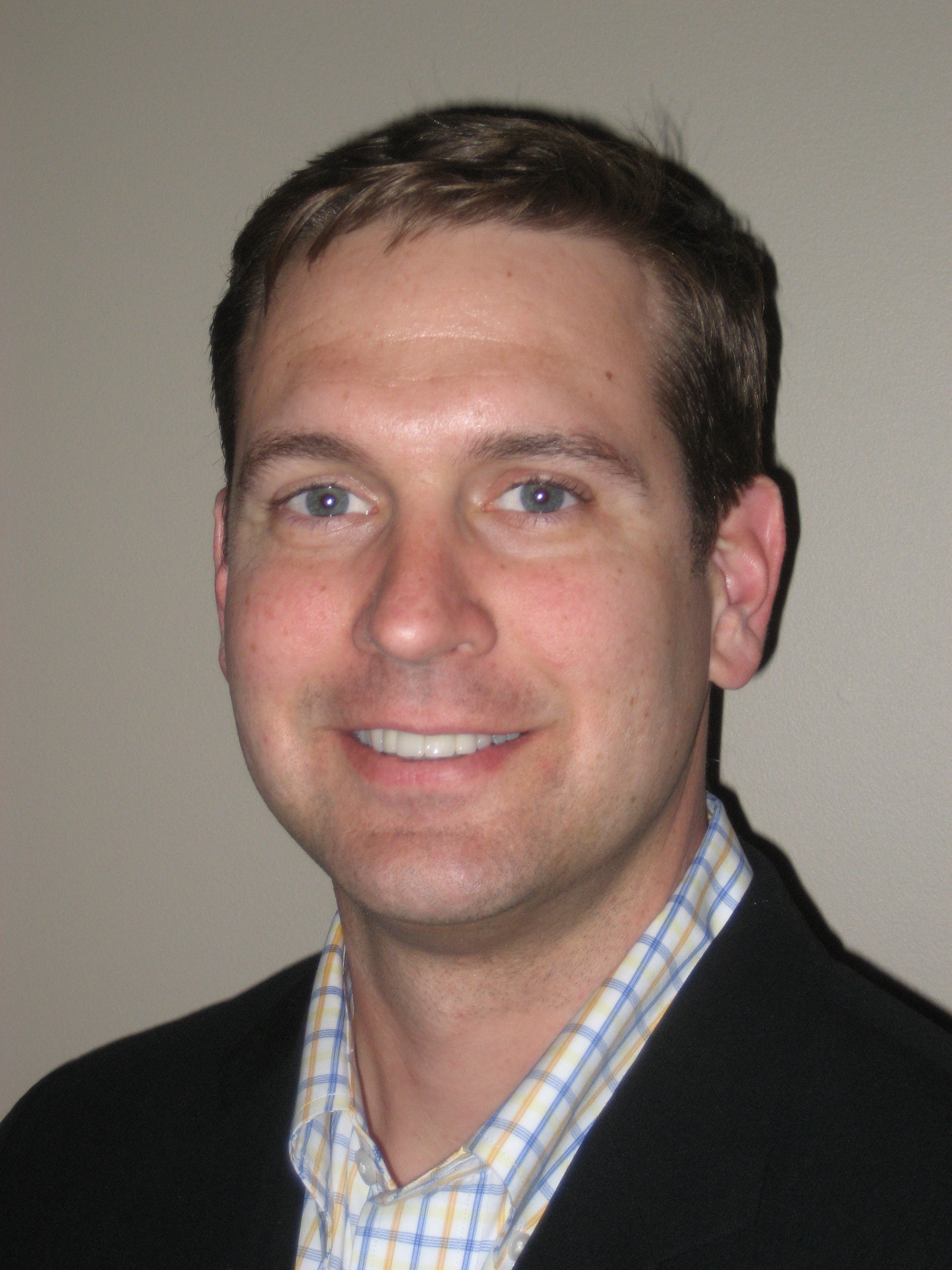 Demand Gen Report recently caught up with Michael Brenner, VP of Global Marketing and Content Strategy for SAP, to discuss the process of creating a successful content hub for your brand. Brenner developed an award-winning inbound marketing content destination site for SAP called Business Innovation and will speak on the topic of content management at the upcoming B2B Content2Conversion Conference, to be held April 22-23 at the TimesCenter in New York.
Demand Gen Report: What does it take for a vendor to become a trusted source for content?
Michael Brenner: Stop acting like a vendor for starters. The biggest challenge for content marketers in any size organization is convincing everyone else that to become a trusted source of content you have to act like a trusted source of content. The content has to be something that people actually want, are looking for, or that they will find valuable or entertaining. In short, you have to act like a publisher who (mostly) makes an effort to appear like their content is not swayed by their need to make money.
Read more...
Content Strategies
Written by Kim Zimmermann, Managing Editor
Wednesday, 20 March 2013 07:02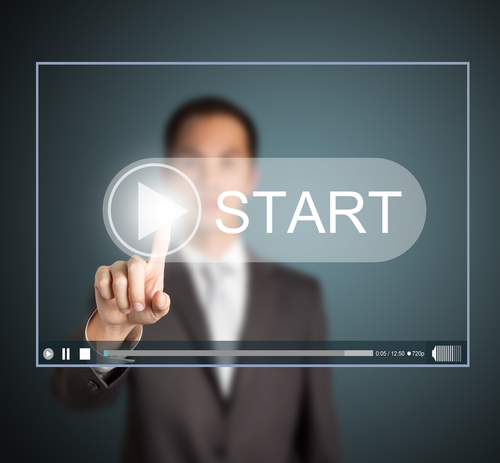 If a picture is worth a thousand words, then a video is worth an inbox full of email, E-books and white papers. B2B marketers have been increasingly adding video to their content playbook as vendors roll out tools that enable them to gather more precise information about not only who downloaded their video, but how long they viewed it, what sections they played back and other unique metrics that marketers can't track with other types of content.
As executives become more engaged with video, it is becoming a more powerful way for B2B marketers to communicate. The Echo Effect Study 2012 by IDG found that 58% of B2B tech buyers watched videos to find information on products they wish to buy, and 54% watched videos for product reviews. After watching a video, 66% researched a product; 46% visited a vendor web site or contacted a vendor for more information; 42% purchased a product; and 25% added the vendor to the short list for consideration.
Read more...
Social & Mobile
Tuesday, 19 March 2013 09:56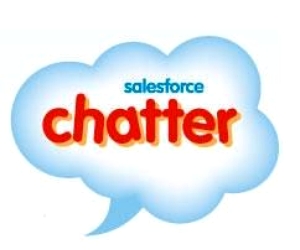 With the latest version of the Chatter collaboration tool from Salesforce.com, users will be able to access, create and act on customer information in the Chatter feed, from any mobile device.
With the new Chatter, mobile will be able to:
Access all customer information stored inside Salesforce including customer accounts, campaigns, cases, leads, opportunities and custom apps built on top of the Salesforce Platform. Users can get real-time updates such as a quote approval, service inquiry or social conversation;
Create and edit information and notifications from the new publisher that lets users seamlessly scroll through a variety of actions including files, photos, polls, and tasks; and
Act on updates around contacts, accounts, opportunities, campaigns and custom records directly from the feed.
Read more...
Social & Mobile
Tuesday, 19 March 2013 09:02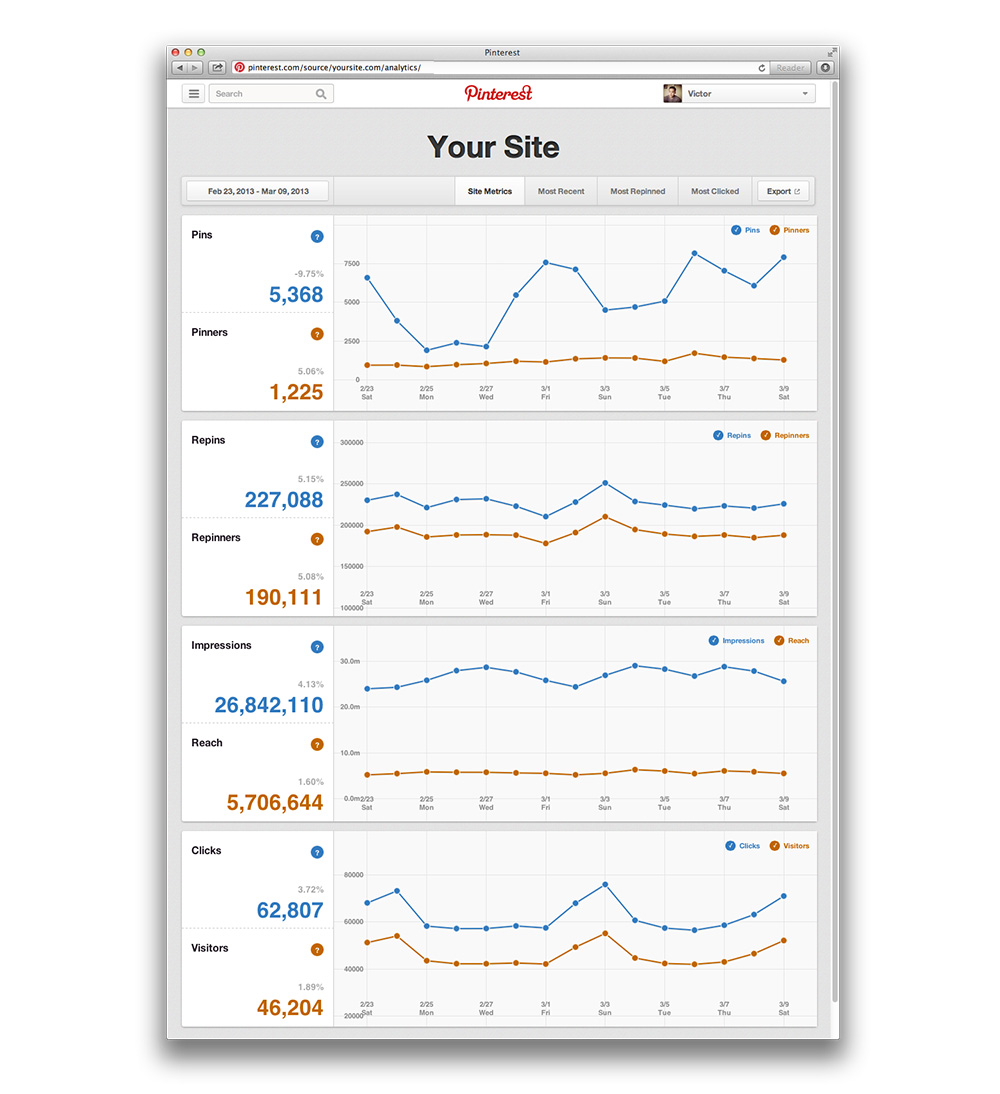 Pinterest has rolled out Pinterest Web Analytics to offer marketersinsights into how visitors are interacting with pins that originate from their web sites. This analytics tool is currently available to verified web sites.

Key features of Pinterest Web Analytics include:
Capturing information on the amount of visitors pinned content from your site;
Number of Pinterest users that have viewed these pins;
Number of visitors that have accessed your site via Pinterest; and
Analytics on the most repinned, clicked and recent pins.
Read more...
Rich Media
Monday, 18 March 2013 14:50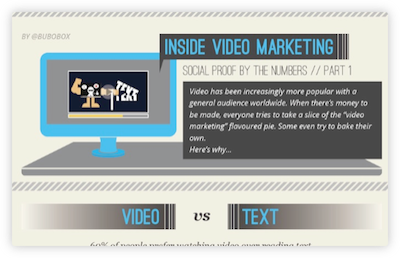 Video holds the attention of users for longer and is more memorable than text-based content, according to this infographic from Bubobox, an online video marketing company. Customers who view a video on a web site are 64% more likely to make a purchase, boosting the return on the investment.
Read more...
<< Start < Prev 101 102 103 104

105

106 107 108 109 110 Next > End >>


Page 105 of 268
Demanding Views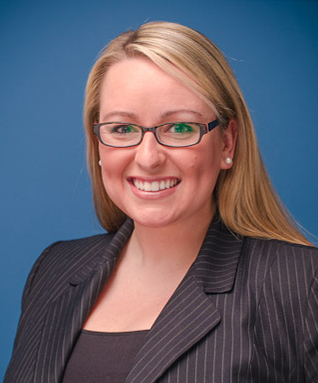 By Lauren Brubaker, Demand Gen Manager, NetProspex
Take a second and think about your lead conversion rate. Could you name it right now? Hopefully you can. Conversion rates from inquiry to MQL — and MQL to opportunity — are two crucial stats that demand gen marketers should always have at the ready. Why? Because they tell you how your lead nurturing programs are performing, and lead nurturing is a demand gen marketer's bread and butter.
Read more...
Bulletin Board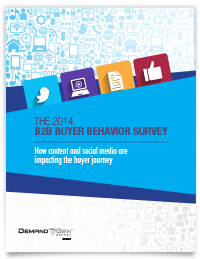 Demand Gen Report's 2014 B2B Buyer Behavior Survey provides insights into how B2B buyers make their decisions. Buyers are waiting longer to engage with sales, but they are more satisfied with the process than in years past. For an in-depth look at this research, download the report now!
Solution Spotlight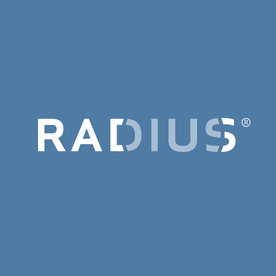 Radius is designed to help B2B marketers create targeted lead lists and measure campaign performance when marketing to SMB prospects.
Read more...
Follow Us
Industry Events
When: September 15 – 18, 2014
Where: Boston, MA
INBOUND's purpose is to provide the inspiration, education, and connections you need to transform your business. This September, we will host thousands of marketing and sales professionals from almost every industry imaginable and from all corners of the globe at the Boston Convention & Exhibition Center. In 2013, we had 5,500 attendees from 35 countries, and we're excited to be bigger than ever this year.
Read more...
When: October 8 – 10, 2014
Where: Boston, MA
Are you armed and ready to meet the marketing challenges of today, tomorrow, and beyond? With technology and the way we live changing rapidly, B2B marketers have so many options and tools that it can be overwhelming. At the 2014 B2B Marketing Forum we will have inspirational speakers presenting on the hottest, smartest topics—giving you the knowledge you need to thrive in 2014, 2015 and beyond. Get ready to bullet-proof your marketing for the future and come out a modern marketing rock star!
Read more...
When: October 13 – 16, 2014
Where: San Francisco, CA
Whether you're a company of five or a Fortune 500, you're going to learn a lot of innovative ways to improve your business at Dreamforce. With over 1,400 sessions and thousands of live solutions from the world's largest cloud ecosystem, Dreamforce has tailored content specific to your business size and type, for any role in your company.
Read more...