Industry News
Thursday, 19 September 2013 09:41

SAVO Group launched its latest software-as-a-service product suite that includes CRM Opportunity Pro, a new offering that integrates with CRM systems to provide opportunity-specific sources for salespeople. The suite is designed to equip sales teams to have more productive conversations at every point of the customer buying cycle, according to company officials.
"We've developed this suite from the salesperson's perspective," Kurt Andersen, EVP at SAVO, said in an interview with Demand Gen Report. "The goal of sales enablement is to offer dynamic, situational coaching and guidance without the salesperson having to leave their CRM screen."
Read more...
Demand Generation Strategies
Written by Kim Ann Zimmermann, Managing Editor
Wednesday, 18 September 2013 09:16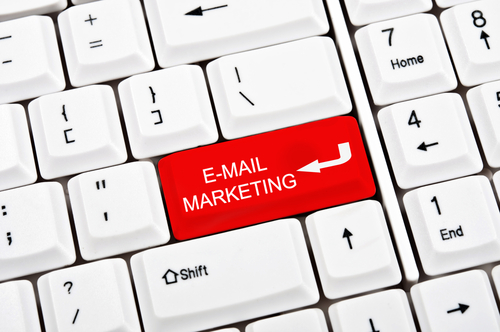 While the reports of the death of email have been greatly exaggerated, marketing emails are in danger of being buried in the graveyard known as the "spam" folder. There have been a number of developments in recent months that have made it harder for marketing emails to land in the inbox.
Some new email filters, such as Swizzle and Mailstrom, make it easy for users to perform a mass delete and unsubscribe to rid their inbox of marketing messages. While these add-ons appeal to power users who are obsessive about clearing their inboxes, mainstream email providers are also making it more difficult for email marketers to make it into the coveted inbox. Google's Gmail recently added a "Tabs" feature that relegates some marketing messages to the "Promotions" inbox and Microsoft's Outlook's "sweep" function can also put a dent in the success of email marketing campaigns.
Read more...
Rich Media
Wednesday, 18 September 2013 13:55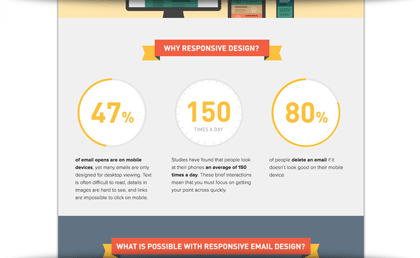 With nearly half of all email being opened on mobile devices, marketers have to ensure that their messages are displayed correctly when buyers access them on the go. This infographic from Litmus, an email testing and analytics firm, provides a how-to guide for responsive email design.
Read more...
Industry News
Wednesday, 18 September 2013 08:18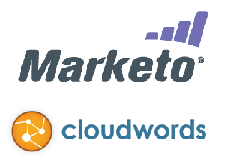 Cloudwords, a cloud-based translation management application, is integrated with Marketo to streamline multilingual content creation and delivery of global marketing campaigns. The integration will enable users to significantly accelerate and simplify the process of localizing all types of marketing materials, according to Cloudwords officials.
The Cloudwords integration with Marketo will initially be offered to a select group of companies prior to expanded rollout in early 2014.
Read more...
Data Management
Tuesday, 17 September 2013 08:58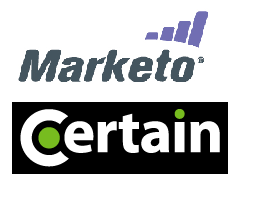 Marketo and event management technology provider Certain announced a partnership that will enable marketers to enhance existing marketing data by using customer profiles gathered at events, according to officials from both companies.
"Events represent one of marketing automation's last frontiers and an enormous untapped opportunity for marketers with the right tools," said Robin Bordoli, VP of Partner Ecosystems for Marketo.
Read more...
<< Start < Prev 101 102 103 104

105

106 107 108 109 110 Next > End >>


Page 105 of 304
Demanding Views
By Kathy Rizzo, TeleNet Marketing Solutions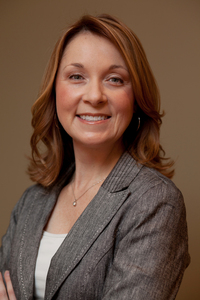 How do you get a higher rate of return on your next teleprospecting campaign? All it may take is a little alignment.
If sales teams and teleprospectors are on the same page, you may see more leads converting to the pipeline. Aligning your teleprospecting team closely with your sales organizations will ultimately ensure the highest return on investment.
Read more...
Bulletin Board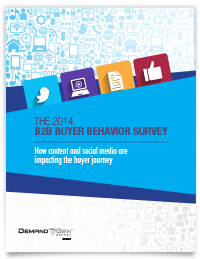 Demand Gen Report's 2014 B2B Buyer Behavior Survey provides insights into how B2B buyers make their decisions. Buyers are waiting longer to engage with sales, but they are more satisfied with the process than in years past. For an in-depth look at this research, download the report now!
Solution Spotlight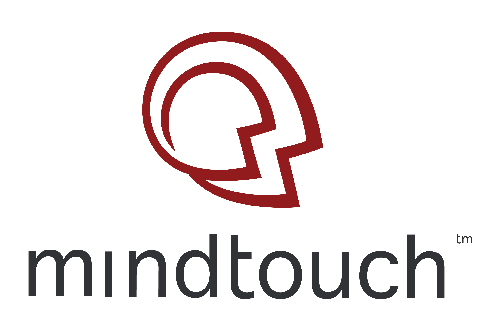 MindTouch is a knowledge management solution designed to help companies create web-native content to assist the customer support function.
Read more...
Follow Us
Industry Events
When: March 25 - 27, 2015
Where: San Diego, CA
Social Media Marketing World 2015 is the world's largest social media marketing conference. By attending, you'll make connections with 100+ of the world's top social media pros (plus 2500 of your peers) and you'll discover amazing ideas that'll transform your social media marketing strategies.
Read more...
When: March 31 - April 1, 2015
Where: San Francisco, CA
MarTech is a vendor-agnostic forum for understanding the breadth of marketing technologies and how organizations can effectively integrate them into their marketing strategy and operations.
Read more...
When: April 14 - 15, 2015
Where: New York, NY
In the age of the customer, marketers face three acute strategic and operational challenges: how to connect with distracted, empowered customers; how to engage customers once those connections are made; and how to nurture customer obsession as a strategic imperative throughout the organization. This Forum will teach you how to build and lead a next-generation marketing organization focused on customer obsession.
Read more...