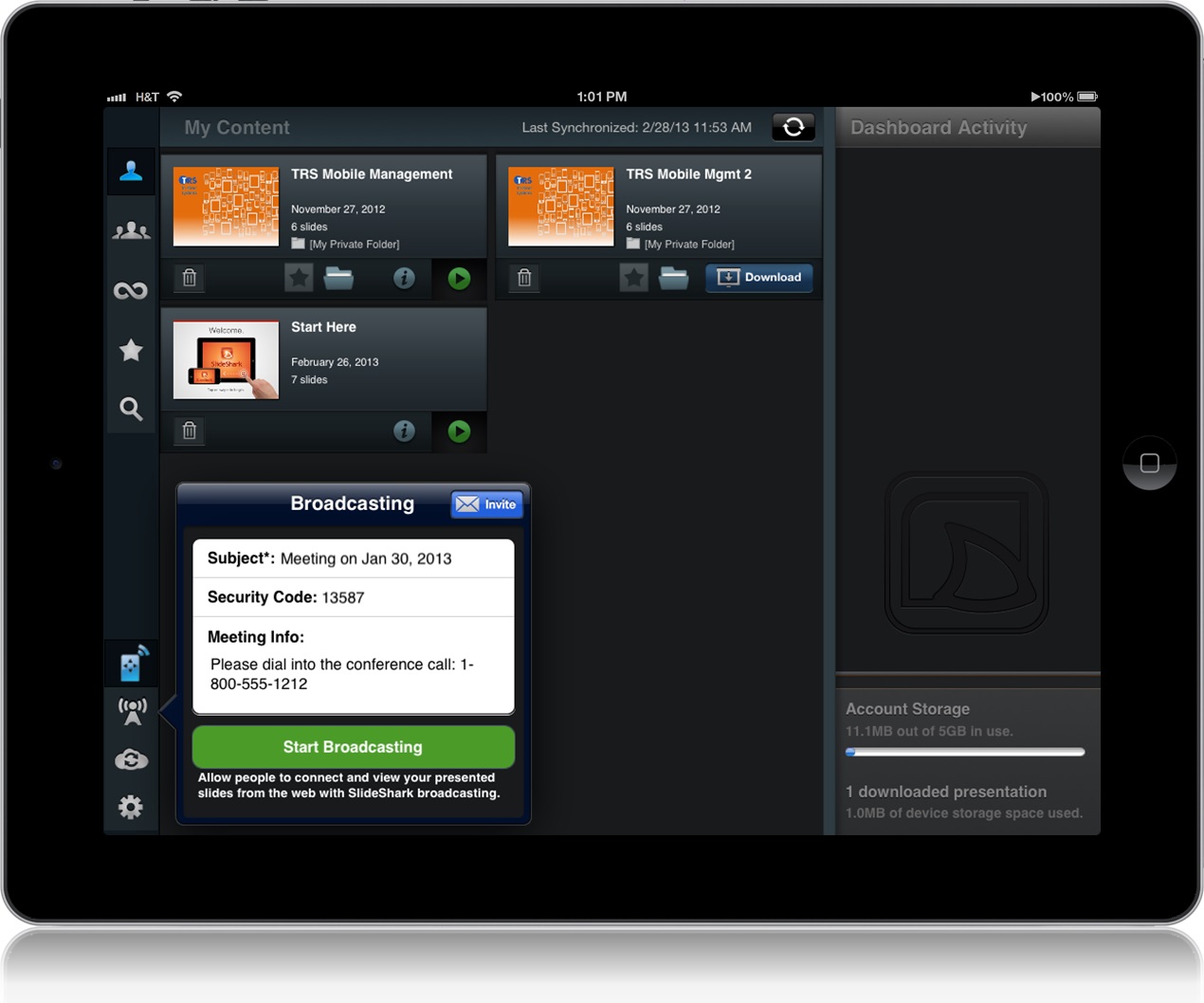 Brainshark launched SlideShark Broadcasting, which makes it possible for in-person or remote attendees to view presentations in real time and provides presenters with in-depth information about attendees.
With the launch of SlideShark Broadcasting, presenters using SlideShark on iPads and iPhones can:
Tap within the app to begin broadcasting their live presentations. Presenters each have a unique URL with their username that attendees use to join the broadcast;
Invite attendees by email from within the app — either before the presentation starts or even during it — to click the link to join the broadcast;
Receive visual alerts when someone enters/exits a broadcast; and
Get an in-depth report on who attended the broadcast and for how long.