3 Key Ingredients In The Secret Sauce Of Value Selling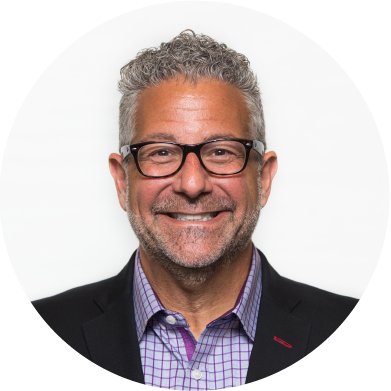 As CFOs and executives increasingly become more involved in buying decisions, sellers are finding one dreaded question that ends potential sales in no decision: "Why buy now?"
According to a 2021 HubSpot survey, 40% of sales leaders missed their revenue targets last year. I believe one of the main reasons for this is sellers are focusing too much on the features, delivery and adoption of products and services instead of focusing on the prospect's business outcomes.
This marks a shift to value selling by creating a more diagnostic and prescriptive approach, which means quantifying anticipated value pre-sale, realizing value post-sale and articulating value throughout the entire customer lifecycle.
I've found the answer to "why buy now?" is to communicate value to customers at every interaction from marketing through sales reps and into post-sale customer success and account management. Commercial organizations will find there are three main ingredients to the value selling secret sauce:
1. Define Value Across The Organization
The first step in creating a value selling program is to ensure the commercial organization clearly understands the business value that customers expect and that the value articulation is codified.
Getting a complete picture of customer business value requires input and collaboration from sales, sales enablement, marketing, post-sales/customer success and product teams. Upon gathering information from all of those participants, the organization can develop the right differentiating value messaging, quantification models, interactive assessment tools and success story evidence that will create an understanding of value across the entire organization and an ability to articulate that value.
That opens the door to ensuring value program integration while arming teams with the tools and knowledge needed to continually evolve the products, tools and features that drive additional business value for customers.
2. Weave Value Into Everything The Organization Does
Every aspect of product development and marketing must be designed with value in mind. It's pointless to invest and implement something into the product unless the potential business value outcomes it can create for customers are fully understood.
Whether it's a microsite, interactive content, slide deck, training video or any other tool, every piece of collateral needs to support your value story, ensuring that each touchpoint of customer engagement nets business value as a reward. Quantifying that value also leads back to product improvements and developing stronger use cases that can help translate to a better understanding of products for the customer. When data supports every decision, product improvements, increases in sales and higher retention rates follow.
3. Enable Value Selling At Scale
Value consultants provide a distinct skillset, but they are hard to hire, expensive and have limited reach. Scaling value enablement beyond just the realm of value consultants allows organizations to better leverage value in more prospect conversations and customer engagements.
The RAIN Group Center for Sales Research found that only 16% of sales reps could currently make the ROI case clear to prospects. It's no wonder there is a reliance on value consultants, but things need to be done differently.
Enabling sellers to do quick value estimates and produce financial justification for purchases is an essential first step in creating a value enablement program. However, organizations can expand on both sides of the sale to achieve greater success. Value-enabled tools and products provide revenue teams with the hard data and successful use cases they need to define ROI success for buyers.
As buyers become more digitally savvy, they are increasingly reliant on self-service approaches to understand products of interest. Buyers want to go beyond understanding features and functions; they want to grasp use cases and potential business outcomes before contacting a seller. Arming your website with interactive tools to help buyers diagnose and assess their current opportunities, configure solutions and understand potential business value outcomes, TCO savings and ROI impacts can inspire buyers to action.
With subscription services and renewals becoming the norm, enabling post-sales teams with realized value assessment tools better equips them to define business value outcome targets and track progress against these targets, leveraging the financial justification to improve account retention and growth. I have seen first-hand that improvements in post-sales enablement allow customer success teams to have quarterly executive business reviews evolve from discussing operational objectives into tangible key performance indicator improvements, outcomes, business value and realized ROI.
By integrating value into workspaces, content resources, videos, training and learning documents, the entire organization is better equipped to understand consumer consumption to diagnose the health of a deal and decide on prescriptive next steps for the initial sale, retention and growth.
---
Tom "The ROI Guy" Pisello is an entrepreneur, speaker and author of "Evolved Selling™: Optimizing Sales Enablement in the Age of Frugalnomics." He joined the Mediafly team as Chief Evangelist in 2018 through the acquisition of the company he founded and led, Alinean Inc. At Mediafly, Pisello is responsible for developing new practices for sellers and marketers to communicate and quantify business value to increasingly frugal buyers. He also leads Mediafly's Advisory Services group in helping companies evolve their selling practices from transactional to value-led. Outside of the office, he is the proud father of two daughters.