3 Steps To Marketing Success In The Age Of Social Distancing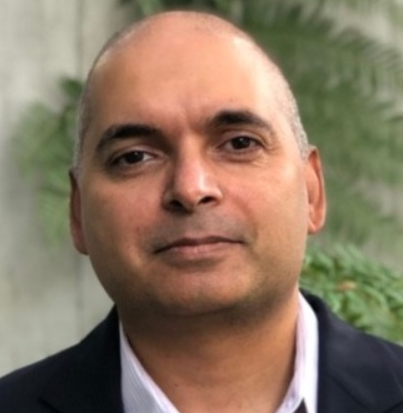 In the wake of canceled events, work from home and a move to all things digital, the marketing profession is going through a fundamental change. A recent McKinsey study found that digital marketing approaches have become twice as important as traditional sales approaches in a post-COVID world. As companies like Twitter, Slack and Shopify announce a permanent move away from the office, B2B marketing efforts will need to rely on more digital channels to connect with potential buyers.
On the positive side, the B2B marketing community has been inadvertently preparing for this change over the last decade. Technologies to capture customer data and analyze them using artificial intelligence (AI) are also helping marketers reach buying groups more effectively across their channels of choice and throughout the customer journey.
1:1 Omnichannel Is The Only Path Forward
As high-touch channels like events and sales meetings take a back seat, marketers have to spread their efforts across many low-touch channels. More channels mean more spend. With tight budgets and spending cuts, the only way to go omnichannel is by focusing on the ICP. This is where ABM comes in.
If marketing teams weren't already implementing account-based marketing approaches before, they almost certainly are looking at them now. In fact, Dun & Bradstreet's fifth annual Data-Driven Marketing and Advertising Outlook report found that 60% of B2B marketers are currently using an ABM approach in their organization, compared to 37% one year earlier. Marketers are waking up to the importance of targeted, cross-channel distribution.
So, how do you operationalize a 1:1 omnichannel strategy at scale?
Steps For Success:
Build a solid data foundation. This includes connecting customer data across sales, marketing and other departments so they all share a common view of the customer. It also includes connecting multiple buyers or decision-makers from a single account so there is a true understanding of all buying activity for that account. Whether those buyers are clicking through your website (online event) or talking with a sales rep (offline event), that data should be captured and shared as part of the overall account activity.
Leverage automated technologies to analyze buying signals. By leveraging emerging technologies like AI, you can easily uncover who is most likely to buy your products and solutions and then target them across appropriate channels. Three important indicators you should monitor include fit for your product or solution, intent to buy and risk. In times of economic uncertainty, that third factor of risk is very important in understanding economic impacts on your key accounts so you can reallocate dollars or adjust campaign strategies.
Translate insights into persistent, relevant and consistent experiences across all channels — online and offline. By connecting messaging across channels and personalizing it for each account based on the data and signals being collected and analyzed, you can deliver a true omnichannel experience for your customers and save marketing dollars through more efficient and targeted campaigns. Using a CDP can also help you to execute on those omnichannel campaigns by delivering personalized content and deeper analysis at each step of the buyer journey.
The Payoff
With more people working from home and budgets being challenged by economic factors, it's more important now than ever to reach your customers on a variety of channels, but in a targeted fashion. By following this data-driven framework, you'll increase your chances of reaching the right accounts while keeping budgets and resources in check. You might find you are able to not only maintain your business, but continue to grow it — even during times of uncertainty.
---
Shashi Upadhyay is Executive Vice President of Sales and Marketing Solutions at Dun & Bradstreet. Shashi has global responsibility for the innovation and success of the entire sales and marketing portfolio. As the former CEO of Lattice Engines, Shashi brings a deep understanding and knowledge of software development, data management and messaging to help clients create real business outcomes and lasting customer relationships.
Shashi holds an undergraduate degree from the Indian Institute of Technology at Kanpur and a Ph.D. in Physics from Cornell University.