A Case Study In Strengthening Buyer Reach Through Personalized Content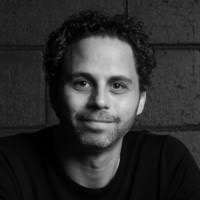 Marketers in 2021 know that content marketing is important. It's cost-effective, provides value to buyers, improves SEO rankings and promises killer returns on investment (ROI) when done right. But, if you want to strengthen your content's performance and reach the right buyers, customized content for targeted marketing programs will help you see better results than mass content generation.
This is where personalization comes in, but I don't mean merging text fields or including the name of a buyer's company in the email you send them; I mean real personalization, which boils down to relevance. To reach your target audience with tailored content, you need a program that prioritizes relevance, creates an exceptional experience and boosts sales and marketing alignment. There are a few strategies that help check all these boxes, but instead of taking my word for it, I want to share the story of a real marketer who crushed it in these areas.
Kristin Kolb is the Senior Account-Based Marketing (ABM) Manager at Matillion, which offers a cloud-based extract, transform and load (ETL) tool to enterprise customers. Kolb and her team wanted a better way to target accounts and support sales, so they launched an ABM pilot with personalized content marketing as the centerpiece. Here are a few of the strategies they used (to great effect) and how you can do the same to strengthen your own buyer reach.
Provide Pressure-Free Content That Spans Departments
Marketers know the benefit of using gated content to capture leads and ultimately convert customers, but there can be a bit of fatigue on the buyer's end about this, stemming from having to fill out multiple webforms to view the content they want. Some will even abandon ship and give up on the product or company they were researching because they don't want to hand over their details just yet. So, Matillion wanted to do things differently — and it worked like a charm.
To start, the company knew it wanted to use its content holistically across all departments, not just sales and marketing. Kolb spearheaded a multichannel campaign that included input from the company's different departments and focused on delivering a top-notch experience to buyers. The program began with a hands-on event in a small, intimate setting, where invitees could demo the product, start a free trial and play with sample data. Then, the organization launched ads, emails and personalized outreach, and concluded the campaign with a customer webinar.
All the content was ungated, and Matillion tracked unique visitors, return visitors and who was viewing and consuming what. That information was then passed over to the sales team so they could have conversations with their prospects and know who to pursue. Leaving the content accessible was an intentional choice, a way for potential buyers to sit back, relax and enjoy the personalized content whether they took the next step or not. No pressure or pain, all gain. And it worked.
Internally, Matillion's sales development reps (SDR) and account executives (AE) met weekly to make sure that they were tracking the right accounts and capitalizing on intent signals. Marketing put together nurture emails and outreach templates the sales team could use to piggyback off the value of the campaign and leverage to book with target accounts.
The two teams also shared their efforts with the rest of the company, ensuring all departments understood what content was being created, the goals of the campaign and the role they could play in achieving them.
Make Your Content Valuable & Relevant
To help build relevant content, Matillion relied on Snowflake, a complementary system that enables companies to build data-intensive applications without operational burden. One of the reasons for this initiative's success was Kolb and her Matillion team's understanding the importance of relevance in personalization.
Kolb's team identified target accounts that already used Snowflake, and then shaped every piece of content to demonstrate how Matillion and Snowflake work together. The content experience was highly personalized, and only delivered to folks who would actually find it relevant.
The main takeaway you can embrace in your own content is to focus on using it to deliver value. If the reader/viewer doesn't buy from you after consuming your content, will they have learned something? Will they have enjoyed reading your content? If not, something is off. Make sure your content itself is valuable and, most importantly of all, make sure it's relevant. Speak to the target's pain points and goals at their specific stage of the buyer journey. You can't go wrong with personalizing in this way, but everything can go wrong if you don't.
Personalize At Scale
Finally, what made Matillion's effort such a smash hit was the team's ability to deliver the personalized content at scale. They didn't have to spend all this time and money creating content for just one account or one buyer; they could make it just as personalized for an entire group of target accounts.
"For the first time, Uberflip enabled us to personalize our ABM efforts at scale," said Kolb. "Our ABM Uberflip experience for this campaign gave our sales team a high-value asset to support their outbound prospecting efforts to accounts showing the right signals of intent, and in return they received some of the best response rates resulting in a higher number of meetings booked."
Case in point: Matillion saw 98% of accounts touched and 33 opportunities influenced by this campaign (which shakes out to over $1.1 million in pipeline). The sales team had a higher open rate and response rate from their outreach and a higher number of meetings booked than with previous campaigns, and their content destination (created using Uberflip) saw 7,928 page visits from target accounts (3,598 new visitors and 284 return visitors).
If you're looking to improve your buyer reach and see similar results, these three strategies are key. Consider how you can provide relevant, valuable content to your target buyers in a pressure-free way. Make sure your marketing team is collaborating with your sales team, and that the rest of the organization can use and learn from the assets you create. Finally, plan to deliver such a personalized content experience at scale. Do these three things, and you will be well on your way to the kind of impact that Matillion achieved — it's all but guaranteed.
---
Randy Frisch is the CMO and Co-Founder at Uberflip, a content experience platform that empowers marketers to create content experiences at every stage of the buyer's journey. Randy is also the host of "The Marketer's Journey" podcast, was named one of the Top 50 Fearless Marketers in the world by Marketo and is the best-selling author of "F#ck Content Marketing: Focus on Content Experience" (yeah, he swears sometimes).