Demandbase CMO Shares Behind-The-Scenes Look At ABM Innovation Summit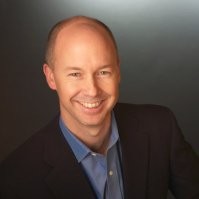 The sixth-annual ABM Innovation Summit will take place in San Francisco next week from March 14-15, and will feature many of the top practitioners and analysts in the ABM category. Demand Gen Report had the chance to chat with Peter Isaacson, CMO of Demandbase, to get a sneak peek into some of the top trends and themes spanning the agenda this year.
Isaacson also shared his perspective on the state of ABM, as well as some perspective on how the marketing technology landscape is evolving to meet the needs of B2B organizations.
Demand Gen Report: We had the opportunity to attend the ABM Innovation Summit in 2018 and were really impressed with not only the number of attendees, but also the broad range of case studies and how-to sessions on the agenda. How do you plan to build on that for this year?
Peter Isaacson: It's definitely going to be bigger and better, but also much more focused on real-world applications of ABM. A couple of years ago, at an event like ours you might have heard big picture thought leadership presentations like, "why ABM?" and "what constitutes ABM?" This year, we've really taken pains to get real-world practitioners telling their stories about how they executed ABM, what some of the challenges were and what the accomplishments and outcomes were of implementing an account-based approach within their company. It's exclusively a B2B marketing audience, ranging in titles from director of demand generation to CMO. We're really trying to give practical, hands-on, real-world advice on how to execute an account-based strategy.
DGR: Consistent with that, we are really seeing the emergence of "ABM 2.0," where it's less about convincing marketers on the value of ABM, and more about helping them get to that next level of applying it within their organization. Do you think that's consistent with what you're expecting at the event, through more of the real-world, hands-on kind of sessions?
Isaacson: Yes, that's exactly it. I think there is a greater level of sophistication out there. Certainly, the technology has gotten more sophisticated, but so have the people that are deploying ABM. A lot of these folks are certainly beyond year one. Some of them are on year two or year three of an ABM implementation. Just as you would expect, they're getting more and more sophisticated as they continue to implement because a lot of folks have started with a pilot or a more rudimentary, basic introductory-level ABM just to get it stood up and executed. Now, they're looking for more sophisticated advice. I think the market, as you said, has definitely moved to a higher level of sophistication and expectation on the kind of content that they need to make themselves accessible.
DGR: One of the topics the event covered last year that we've definitely seen expanding as a trend is integration — at a technology level, but also with the integration of strategies that blend ABM with broader acquisition marketing. Is that consistent with what you are seeing? How are you seeing Demandbase clients blend what they're doing with ABM and some of their broader marketing strategies?
Isaacson: I think for most companies, most of the time, there is going to be some things that they're doing that are exclusively or very specifically account-based and account-focused. Then, there are going to be other activities that they do that are more generalized. There are an awful lot of folks taking a very blended and practical approach to investing in their demand generation and they're incorporating account-based and account-based marketing as a really important portion of how they're investing their money.
DGR: Another important topic that was addressed last year was how different technologies are working together to help connect the dots and the data between traditional demand generation and account-based strategies. Marketing automation and CRM are central to this, but there are others. Do you expect the topic of technology integration to continue to be part of the theme and the conversation at the ABM Innovation Summit?
Isaacson: Yes, absolutely. Salesforce Pardot is a platinum sponsor of the event. I think that the category of marketing automation itself is in for a year of dynamic evolution with Salesforce continuing to lean into ABM. That's still an important part of their strategy and they've been partnering pretty aggressively. I think it's going to be interesting to see what happens with the Marketo and Adobe acquisition and how they approach ABM. There are some signs that they're starting to take it seriously again and that, certainly, Adobe is getting more serious about B2B as a whole. There are some signs alike from Oracle, as well. They have been quiet with the Oracle Marketing Cloud for the past couple of years, but they've got new leadership in place, a sense of energy around them, and ABM seems to be something that they're starting to pay attention to again.
DGR: Another topic you addressed last year is the expansion of the ecosystem around ABM, with more agencies and consultancies getting involved. Has that helped the category and do you see that trend continuing to expand?
Isaacson: Yes, we've absolutely seen that. Just like you would expect, for any category to exist, it can't be just a handful of vendors adding value or contributing innovation to it. I think what we've seen across different technology classes is companies leaning in and providing part of an account-based story. Whether that's Drift, SalesLoft or Folloze on the content side, there is just an ever-growing number of vendors. Some are not pure account-based in their approach but are adding value to companies that are looking to put an account-based lens on their demand gen marketing. I think that's making an account-based approach even more valuable because it's not just about, "You know what? Everything we're doing around ABM is exclusively lined up around Demandbase." Demandbase may be the core platform that we use, but we're actually adding in a lot of other partners or vendors from the ecosystem to actually broaden how we're going to market.