How Intent Data Should Shape Your Content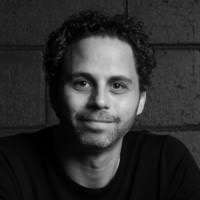 We've all been there before: Sitting around a table (or, more recently, on Zoom) in a content brainstorming meeting with a lot of really smart people, fingers hovering over their keyboards, ready to unleash a firestorm of awesome content ideas. Every content marketing team in the world has been guilty of this approach. It's well-meaning and productive(ish), but sitting in a room with your colleagues and surmising about the topics your audience will care about doesn't hold a candle to actually knowing what they care about. And this, my friends, is why you need intent data.
Most marketers know the term by now, if not a rough idea of how to use it. But in case you don't, intent data is the information collected on what content is being consumed and how visitors interact with that content, otherwise known as their "observed behaviors." It kind of sounds like some freaky, next gen stuff — except that it's very real and very accessible these days.
Intent data can either be first party, meaning that it's collected on your end (e.g., your website, email marketing system, etc.), or third party, which is collected on someone else's end (e.g., other people's websites, social media channels, etc.). But that's neither here nor there for our purposes today.
What does matter is that the best and most effective content is informed by intent data. Furthermore, intent data can — and should — shape your content creation and distribution. Here's how.
Intent To Create
The most eerily cool thing about intent data is that it provides a window into your buyer's mind. It allows you to concretely identify their concerns and come up with content topics that educate about those issues and/or assuage those concerns. You can do this even before they have to ask. Intent data also helps you understand what product categories certain target buyers or accounts are looking into, so you can adjust your content to speak to those specific solutions.
In other words, you can personalize the heck out of the content you create because you know — for sure — what your audience is truly interested in. Better yet, you can create these personalized experiences at scale. For example, let's say your intent data reveals that several of your target accounts have been researching a competitor's product. You happen to have a similar product that's, naturally, a million times better than theirs. So now you know that your content needs to reach these accounts before they go with the other guy, and that it needs to emphasize this one product and its benefits.
There are plenty of stats that back up why planning your content based on intent data is a good idea, but here's just one: Prospects who perceived content to be tailored to their specific needs were 40% more willing to buy from that supplier than those who didn't. Personalizing your content based on buyer interest and relevance also breeds trust and improves your relationships with your customers. Intent data gives you the power to do this and can keep you on track as you plan your content. It eliminates the guesswork between colleagues; your content planning sessions will be enhanced by the people who are actually going to consume it.
Recommended For Them, By Them (Basically)
Think about all the most successful apps, and you'll notice a similarity between them: Specific recommendations. Whether you're looking for something hilarious to watch or browsing a site for Labor Day picnic spots, who doesn't love receiving suggestions about what to consider next? And when those suggestions are completely personalized and super relevant? Mind. Blown. They've nabbed a customer for life.
Well, intent data can power such a recommendation engine for content marketers too. Some platforms even combine machine learning algorithms, visitor intent data and natural language processing to provide content recommendations that adapt to a visitor's behavior over time.
This kind of intelligent automation removes work from your plate while ensuring your target buyers and customers are served the right content at the right time based on their interests and their place in the buying journey. This not only keeps buyers engaged, but it also compels them to eventually take action.
Intent To Distribute
Another important part of content marketing that many people forget to give its due is distribution. You can have an entire storehouse of personalized, kick-ass content waiting and ready for world domination, but if it isn't thoughtfully distributed, it'll be a waste. This is where intent data can once again shine.
Intent data helps you know where your target accounts and buyers are browsing and researching. Armed with this information, you can choose optimal digital ad real estate and publications for contributed content. You can further use this data to make your content syndication efforts more effective, drawing on intent signals to direct publishers toward the best lead targets.
When it comes to content, intent data isn't just a good idea; I'd argue it's essential. Use it intentionally in 2021 to make this year your best yet in terms of content — and results.
---
Randy Frisch is the CMO and Co-Founder at Uberflip, a content experience platform that empowers marketers to create content experiences at every stage of the buyer's journey. Randy is also the host of "The Marketer's Journey" podcast, was named one of the Top 50 Fearless Marketers in the world by Marketo and is the best-selling author of "F#ck Content Marketing: Focus on Content Experience" (yeah, he swears sometimes).