Personalizing Emails With Dynamic Content Drives Results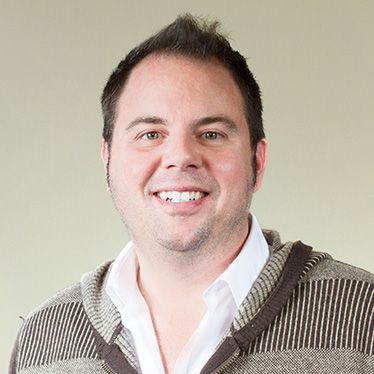 Dynamic content takes personalization to a new level, allowing marketers to target individual email subscribers with different content — all from a single email.
That makes dynamic content the ever-adapting chameleon of the marketing world; It changes itself based on the demographics or preferences of your subscribers. With uses ranging from simply inserting a subscriber's name into a subject line to switching out images and full copy according to purchase history or interests, dynamic content is amazingly diverse.
That's huge for marketers because today's consumers expect you to know who they are and what they like and to deliver content that aligns with those interests. So the more marketers can personalize the content, the more effective the message will be.
According to a recent survey performed by Econsultancy and Adobe, half of surveyed marketers see
content personalization
as critical to digital strategies, but 66% of marketers identify securing internal resources to execute personalized marketing programs as one of the
biggest struggles
they face, according to a Forrester Research study commissioned by Conversant. Dynamic content can help.
And because 56% of people unsubscribe from emails due to content that's no longer relevant, personalized content is a modern marketer's most timesaving and effective tool for keeping subscribers engaged. Below, we've identified two of the biggest benefits of using dynamic content as a part of youremail marketing strategy.
#1. Create Targeted, Segmented Content In Half The Time
Dynamic content is incredibly adaptable: it works with whatever data fields you're capturing from your audience, whether that's location, purchase history or spirit animal (sea otter, since you asked). And you still have total control: it only displays the content you tell it to in response to the data fields you assign.
In this example, our marketing team at Emma created and sent a single email to promote our new Field Guide, but the image and copy changed depending on which camp the subscriber fell into – a general marketer or an agency marketer.
See how that saves a ton of time? Rather than having to set up, design and schedule separate emails for two audiences, we just did it once, and the email automatically adapted for each recipient.
Without dynamic content, this email strategy would be complicated and time-consuming, but with just a few clicks, our email marketing team was able to create a customized experience for each subscriber. Ideally, our subscribers feel like our company understands their interests, instilling a sense of familiarity and loyalty.
#2. Dynamic Content Drives Results
Dynamic content can improve click-to-open rates by as much as 73%, according to AVARI. Personalized promotional emails also lift transaction rates and revenue six times higher than non-personalized emails, according to Experian.
With the amount of time it saves — plus the boost in conversions and revenue — the ROI on dynamic content is obvious. By creating a tailored experience for each subscriber, marketers can get major results, save boatloads of time and have fun while doing it.
Plus, dynamic content is one of the best ways to put all the data you're collecting to work. Integrating email marketing software with other marketing and CRM tools like Eventbrite, Salesforce, Formstack and Shopify creates an endless stream of customer data. If you have information on your customers' interests, location and past purchases, why not tailor the best message possible for them?
Christopher Lester is VP of Sales at Emma, where he leads the team of experts who provide strategic and tactical services to all Emma clients as well as specialized support to large senders and significant brands. Lester's extensive experience in sales and marketing makes him the perfect ally for businesses trying to engage customers with email. And his passion for celebrating in style – we're talking anything from a stellar open rate to his dog Olive's birthday – just makes him extra fun to be around.