Six Ways To Stand Out When Selling To Marketers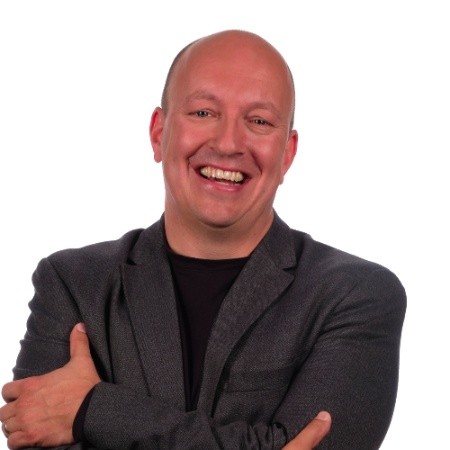 With more than 6,200 martech vendors competing for marketers' attention and budget, errors in the selling process can doom an otherwise successful pursuit.
Just this past year, I explored purchasing two cloud services — I won't name them, but you've heard of them — that addressed my challenges. The deals ultimately collapsed — one very far down the path and the other earlier in the process, but not without considerable time and effort being spent.
If you're in sales or support sales, read these six tips to help you avoid a similar fate.
1) Listen
Ask questions, and then stop talking. This is the first, but critical, step that many sales people avoid all together. Too often they go on autopilot and spend limited time available explaining how their solution works. Instead, spend the time listening to the prospect's problem and why they're looking for a solution. You'll find that many of the pain points prospects describe will align well with your key selling points, allowing them to make the connection in their context, without you having to explain it in the abstract.
2) Convince Them Of The Tradeoff
Even if they tell you they don't, 90% of marketers have the budget for the solution you're selling. Why? Because 100% of them have existing programs performing inadequately. They won't admit this to you immediately so let them talk about their best performers first and then ask if all of their campaigns perform that way.
Before you try to convince them to buy your solution, convince them they need to make budget tradeoffs. Help them identify those poorly performing programs and underscore the risk of marketing dollars wasted if they are not performing up to par. Good marketers do not continually invest the same amount in the same exact program mix year after year. They'll then be able to justify trading off budget that's reserved for those less than impressive programs for your solution. Remember, at the start, you're likely selling against organizational inertia.
3) Be Persistent, But Pitch At The Right Time
Timing is everything. Understanding a customer's buying cycle and what their approval process looks like — which, per the tip above, can be found by asking the right questions — gives you a glimpse into when they're most likely to buy and when you should be persistent. Marketers are always looking to burn cash before the new year, so quick-hit services or paid pilots that tend to be smaller are perfect deals for this situation.
4) Make Them Feel Special
When negotiating, make them feel like they won something. This will help them appear credible to management when they present your solution and make them personally feel like they did their due diligence in the negotiation process. Price shopping will always be a part of negotiation, so when you make them feel like they're getting the best deal, you're more likely to win them over.
5) Be Authentic
For account managers in particular, upselling and cross-selling is most successful when you've built a strong relationship with a customer. Every customer should be treated uniquely based on the knowledge of the account, so that means understanding the best schedule for check-in calls so you can have the latest, up-to-date information about how things are going. The more you know about an account and the organization's structure, the better position you'll be in when looking for another sale.
6) Make Emails Engaging
We all get a lot email, but it works. With the right message and the right content that is engaging and intriguing, marketers will want to open your email opposed to deleting or filing it for later. Be concise.
Taking a step back, the key themes to developing a more successful sales strategy are authenticity, personalization and engagement. One of the best ways to accomplish all three is to consider using video in your pursuits as it will help you build a stronger connection with your prospects.
At Brightcove, we practice what we preach and created an initiative called "Meet Your Account Manager," where each manager creates a short, unscripted video of themselves describing their role at Brightcove and what they enjoy most. This allows prospects and existing customers to get to know Brightcove beyond just our product offerings and see us for who we are as a company and why we love what we do. The first flight of this campaign generated more than 80 meetings and drove more than $200,000 in pipeline. We even were able to repurpose the videos on multiple channels including email campaigns, social advertising and on landing pages, making the ROI of the video asset itself even more valuable to our company.
With so much effort and time spent on generating leads and progressing them through the sales cycle, don't lose a deal over a faulty sales approach. Consider the above six tips to improve your likelihood for success when selling to marketers.
---
Chris Bondhus is the VP of Demand Generation at Brightcove. With over 15 years of experience, Bondhus successfully led teams in a variety of environments from start-ups to publicly traded companies and from enterprise software to SaaS/cloud computing for both B2B and B2C companies. Prior to Brightcove, Bondhus held senior-level positions at companies such as Mendix, Matchbox and Carbonite.