Allison Metcalfe Rejoins Demandbase As Chief Revenue Officer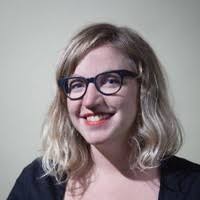 ABM platform Demandbase has appointed Allison Metcalfe as Chief Revenue Officer. Metcalfe, who was a Customer Success leader for Demandbase in the past, will be responsible for leading the company's sales, advertising and customer success teams, as well as the product and marketing teams, to help Demandbase exceed its revenue and martech goals.
Metcalfe has an extensive background in executive marketing, sales, partnerships and customer success experience. Prior to rejoining Demandbase, she was SVP of the advertising technology company LiveRamp, and was responsible for creating its advertising division LiveRamp TV. She also held customer success leadership positions at Jigsaw and Equilar.
"We are thrilled to have Allison Metcalfe rejoin Demandbase as our Chief Revenue Officer and help us continue to accelerate our growth trajectory," said Gabe Rogol, CEO of Demandbase, in a statement. "Allison is a dynamic leader with extensive experience growing important business categories, scaling revenue and building effective teams, making her the ideal candidate to lead our organization. As ABM continues to become core to B2B marketing, B2B organizations rely on the Demandbase platform to execute go-to-market strategies, to deliver personalized experiences to customers and to drive growth."