Aprimo Unveils New Capabilities Within Its Digital Asset Management Platform
Written by Stephen Betz, Contributing Writer

Published in

News Briefs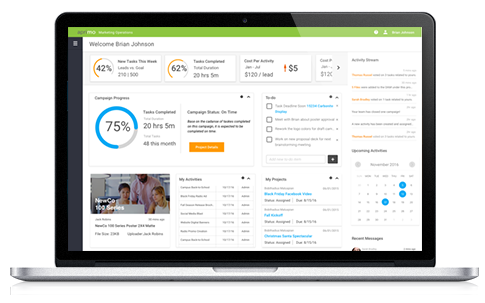 Aprimo, a global marketing operations technology provider, announced the addition of AI-powered auto-tagging capabilities within its Digital Asset Management (DAM) platform.
The new enhancements are designed to improve consistency, scalability, and ease-of-use by enabling the solution to recognize elements of an image and automatically tag it once uploaded.
In addition to AI-powered auto-tagging, Aprimo enhanced its content hub to help customers deliver content via digital channels and strengthen cross-functional working scenarios. New functionalities include:
An enhanced Sitecore Connector, designed to help approved, on-brand content move from Aprimo DAM into the CMS for presentation and delivery on digital channels. Users can now expand the reach of Sitecore into content creation and lifecycle management, while also delivering high-impact assets to online and offline channels.
An updated Adobe Creative Cloud Connector — featuring seamless integration, synchronization, and bidirectional connectivity — that is designed to help users search, access and use assets directly within their creative environment.
A new Desktop Connector, which is designed to provide a way for content contributors to check assets in and out of the DAM for editing without manual file management on their desktop. Supporting both Windows and Mac operating systems, the connector maps local files to assets within the DAM.
Aspera Connector, which aims to help Aprimo DAM customers leverage high-speed file transfer technology to accelerate the upload and distribution of large files in new and existing formats, including video, 3D and augmented reality.
"Aprimo now gives marketers access to a single source for all content to enhance it, make it smarter and available programmatically to different systems and individuals who need to access it," said John Stammen, CEO of Aprimo, in a statement.