HubSpot, ExactTarget Post Strong 2012 Results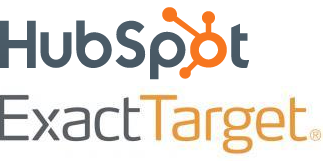 HubSpot increased its revenue, customer count and number of employees in 2012, according to the marketing automation firm's financial report. ExactTarget also reported strong Q4 and 2012 results, with revenue of $292.3 million in 2012, a 41% increase compared to 2011.
HubSpot CEO Brian Halligan announced that the posted 82% annual revenue growth, with revenue from HubSpot's inbound marketing software and services reaching $52.5 million. He noted that the catalysts behind the growth included the release of HubSpot 3, the latest version of the company's integrated marketing platform, international expansion and continued customer growth.
HubSpot also raised a $35M round of mezzanine financing from large institutional investors with an eye towards investments in product, infrastructure, hiring, and potential acquisitions.
In addition to HubSpot 3, Halligan said global growth contributed significantly to the company's success. Last year, HubSpot provided software, services, and support for more than 600 international customers in 56 countries. The company also announced plans to open its European headquarters and grew its global headcount by 41% to 125 new employees between the Dublin and Cambridge locations.
In 2013, the company plans to continue to grow the Inbound Marketing Movement, hosting INBOUND 2013 this coming August in Boston and continuing to build out its Cambridge and European-based teams through internal growth and acquisition.
ExactTarget Sees 42% Revenue Increase
ExactTarget announced Q4 revenue of $84.2 million, a 42% increase compared to Q4 2011.
Recurring subscription revenue was $228.7 million (excluding $5.5 million of revenue related to utilization above the contracted level) for 2012, a 42% increase compared to 2011.
Among the year's highlights cited by Scott Dorsey, ExactTarget Chairman, CEO and Co-Founder, was the company's completed acquisition of privately held B2B marketing automation provider Pardot, expanding ExactTarget's product suite with Pardot's solution to create, deploy and manage online lead nurturing campaigns through integrations with Salesforce.com, Microsoft Dynamics CRM, NetSuite and SugarCRM.