Lattice Engines Adds Lead Enrichment Capabilities To Drive ABM Campaigns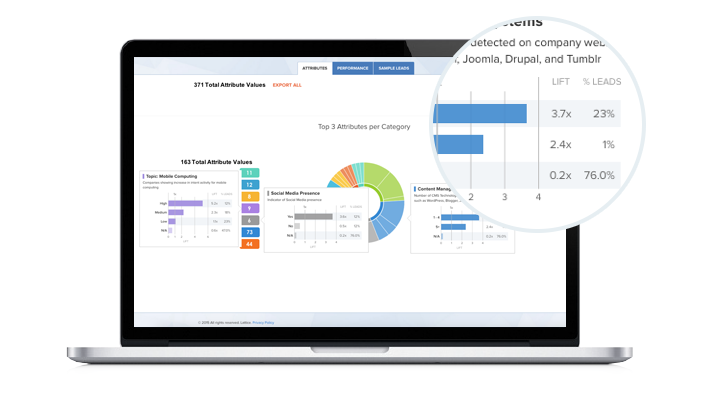 Predictive marketing and sales applications provider Lattice Engines has updated its predictive marketing applications with lead enrichment capabilities designed to pull account-level information during the scoring process and implement it into existing CRM and MAP systems. This positions marketers to segment accounts and push them to specific programs and tactics.
The lead enrichment capability categorizes attributes from the Lattice Data Cloud into two areas: Firmographic (company name, address, revenue, number of employees, etc.) and technology indicators (web technologies). This additional insight positions users to segment their database more efficiently and allows content creators to create more personalized messaging for marketing campaigns.
"The demand is high for targeted segments that will enable companies to run scalable, account-based marketing campaigns," said Shashi Upadhyay, CEO of Lattice Engines, in a statement. "Our new lead enrichment capabilities enhance the account data companies can collect on prospects, and enables them to put that new information into action immediately."