Node Raises $16 Million To Grow AI-Driven Acquisition Offering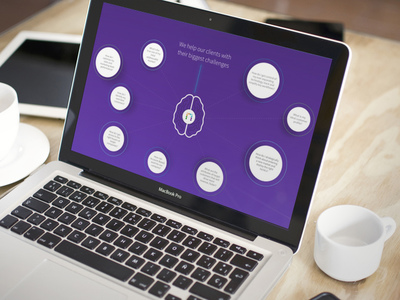 Node, an AI technology company, announced it has raised roughly $16 million in financing, including a funding round led by Avalon Ventures with participation from Mark Cuban, NEA and Canaan Partners. The company stated that the funding will be used to accelerate product development.
Founded by Falon Fatemi – who at 19 became one of the youngest employees at Google, Node is currently focused on enabling more effective customer discovery for sales and marketing teams. The company has been operating in "stealth mode" for the past 18 months, working with select enterprise customers.
Following the funding announcement, Node is making its patent-pending discovery engine available to businesses worldwide
While in stealth, Node has grown quickly, doubling revenue in the last six months and is already helping thousands of salespeople and marketers optimize revenue at companies like BlueJeans Network, Periscope Data, Pagerduty, Outreach.io, and others. Node has a native integration with Salesforce.
Node is designed to automatically deliver valuable, relevant and timely information about people and companies to marketing and sales teams, so they can better understand who they should be targeting and engaging.
"Search is great when you know what you're looking for, but what about the people and companies on the web you don't know you should be looking for," Fatemi said in a statement. "With Node, we're creating a new paradigm in how people and businesses build connections and realize new opportunities. Helping companies discover their next best customers is just the start."