Right On Interactive Expands Social Media Offerings With Twitter Scoring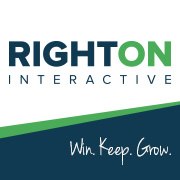 The ROI Customer Lifecycle Marketing system from Right On Interactive, a customer lifecycle marketing company, now enables marketers to score the Twitter activity of prospects and customers and use the data to nurture leads, increase engagement and strengthen customer relationships.
"Most social media marketing solutions are 'megaphone' applications that are designed to broadcast messages to prospects and customers," said Troy Burk, CEO and Founder of Right On Interactive. "Our Twitter integration is unique because it actually allows marketers to apply lead scoring technology to social media channels."
Marketers are presented with a single view of the customer, including all lead scoring activity from social media, email marketing, events, meetings and other customer interactions.
Using the Right On Interactive solution, marketers can generate reports that show individuals who are most active on Twitter, and associate those Twitter handles with prospects and customers in the ROI Customer Lifecycle Marketing system. Reports also identify the most popular hashtags and links, so marketers can better understand the content that is driving the most traffic, making social media messages more relevant.
Right On Interactive enables marketers to customize the score for Twitter activity. For example, a customer may want to give a high lead score to a prospect who sends a direct message or retweets company content on Twitter, while giving a lower score to someone who simply follows the company.