Insight3 Debuts Account-Focused Tool For Real-Time Customer Insights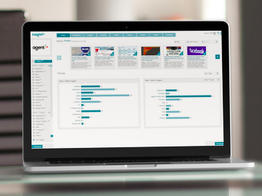 The insight3 platform is an account-focused tool that delivers automated customer insights for both marketing and sales teams.
FEATURES/FUNCTIONALITY
The insight3 platform is designed to help B2B enterprises generate a bigger pipeline from the key and named accounts that are quickest to close. Key features include:
Real-time insight on target customer contacts to support new and existing relationship development activities;
Continuous mapping of customer portfolios, enabling marketers to engage customers by delivering the right content at the right time;
Constant flow of account insights that build historical trend analyses and guidance on future strategic and commercial direction by account; and
Buyer intent monitoring and alerts to see exactly which topics, solutions and vendors clients and prospects are researching.
TARGETED USERS
The insight3 platform is usually procured by sales and marketing executives with a focus on key account development, such as account-based marketing managers and account managers.
COMPATIBLITY
There is a native version of the platform for Salesforce.com, which provides sales users access to insight on their accounts with the ability to create action-based opportunities. The app also allows users to share insights on Chatter.
DELIVERY/PRICING MODELS
Pricing is based on the number of key accounts tracked within the platform and personalized configuration for your business. Prices start at $5,000 per month for entry level deployment.
CURRENT CLIENTS/USERS
Insight3 users include SAP, Oracle, Veritas, Medidata, Juniper and Cisco.
COMPETITIVE POSITIONING
Developed exclusively with ABM in mind, insight3 combines Big Data and human insights. It is configured uniquely for each customer, and focused heavily on their specific products and services. The platform also provides clients with early identification of customer intent, often before they engage suppliers.
CONTACT
c/o Next15 Communications Group
100 Montgomery Street, Suite 1202
San Francisco, CA 94104
Phone: 628 400 394​0​
Email: contact@insight3.net