Relevant Content Recommendations With BrightInfo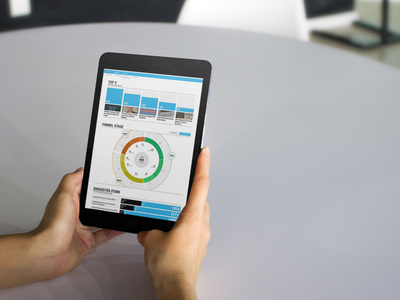 BrightInfo is a content analysis tool designed to help B2B marketers monitor website navigation patterns in order to offer visitors personalized content recommendations.
Features/Functions
The solution positions marketers to leverage performance metrics to determine how their audience is engaging with content and present relevant suggestions.
BrightInfo features responsive design functionality to help content marketers ensure that content displays properly across a wide range of desktop and mobile devices.
Compatibility
BrightInfo is currently compatible with a number of marketing automation tools, including Marketo, HubSpot, Oracle Eloqua, Salesforce Pardot and Salesfusion.
Pricing
Pricing starts at $199/month.
Competitive Positioning
The solution automates the content discovery process for prospects visiting a vendor's website. This positions organizations to offer a seamless customer experience while also keeping conversations with prospective buyers relevant.
BrightInfo can analyze a variety of anonymous website behaviors, including:
Previous visits to the website;
Navigation patterns that identify how prospects are traveling across a website; and
Keyword searches to identify which topics resonate with various audiences.
The display of recommended content on the user's website is fully customizable, providing marketers with flexibility regarding the content being offered to visitors.
Contact Information
BrightInfo
Tel Aviv, Israel
917-310-1302
info@brightinfo.com