Uberflip Unveils Site Engager And Sales Enablement Dashboard
Uberflip has launched two new features designed to help marketers improve the quality of the content experience.
The two features include:
Uberflip Site Engager, which aims to make it easy for marketers to surface personalized content recommendations on any page of a website. This new feature positions users to increase engagement and convert visitors further down the funnel.
Uberflip Sales Enablement Dashboard, which enables marketers to get a detailed look at how sales reps are using the content marketing creates, what content is driving the most engagement (what's working) and what activities are driving the best ROI. These insights aim to help establish and scale best practices across the sales organization and enables teams to make business decisions on how to use content.
FEATURES/FUNCTIONALITY
Uberflip Site Engager is designed to help marketers unlock more value from their Uberflip Hubs, while also driving more on-page engagement, longer time on page and influencing the buyer's journey. It can be installed by embedding the Site Engager script on a company site. Users have the freedom to configure settings and create new rules from their Uberflip account without having to update code or ask their Dev team for help.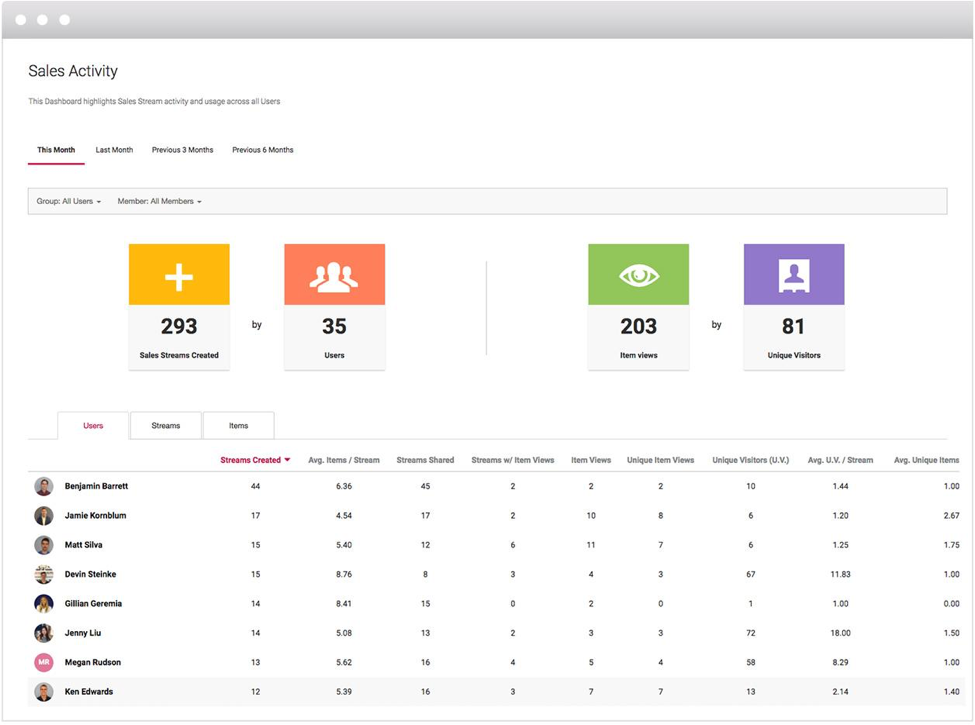 The recommendations that are displayed can be curated using Rules and Templates, or users can leverage Uberflip AI to boost visitor engagement by serving up content that matches the needs and interests of their audiences based on their intent.
The new Sales Enablement Dashboard is designed to arm marketing teams with better insight into the impact that content is having on sales and revenue. They can effectively measure which assets are fueling engagement and, in turn, drive more deals through the funnel. It also arms managers with powerful insight for training and coaching their sales teams.
TARGETED USERS
Marketing teams focused on content/demand/ops are the target user.
COMPATIBILITY
Site Engager is powered by Uberflip AI, which leverages an integration with Bombora to gather visitor intent data from across their data co-op, consisting of thousands of B2B websites. Those insights are then used to power Uberflip's content recommendation engine.
Site Engager helps marketers increase engagement and Form CTA conversions across their digital channels. Uberflip Form CTAs send new leads directly to their MAP via Uberflip's existing marketing automation integrations with platforms like Marketo, Eloqua and Pardot.
DELIVERY/PRICING MODELS
Pricing follows a traditional SaaS model determined by a variety of factors including the number of Hubs, Streams, CTAs and value-added licenses like Uberflip AI and Uberflip for Sales.
CURRENT CLIENTS/USERS
Current Uberflip customers include Microsoft, Stantec, Docusign, GE, Pivotal Software and iQ Media.
"The big selling point for Uberflip was that it is such a great sales enablement tool," said David Zion, Sr. Director of Sales for iQ Media. "We're able to give prospects something personalized based on their persona, or key people involved in the decision. All in a way that's easily repeatable. Uberflip has allowed us to now open the door for sales to ask the question 'what else can this [Marketing] team do to help us?'"
COMPETITIVE POSITIONING
Site Engager is one of the ways that Uberflip helps marketers distribute their content and increase engagement directly on their website. It can be added to a website in seconds and immediately start to extend the reach of content that already exists in your Uberflip Hub.
Furthermore, Uberflip AI combines marketer insight with true artificial intelligence. It uses machine learning algorithms that adapt to a visitor's behavior and browsing history across the web. Marketers then have the choice of setting recommendation rules, letting AI decide, or leveraging a combination of both. The result is recommendations that are more personalized, relevant and engaging.
CONTACT INFO
1-888-694-2946
contact@uberflip.com